Hacks Season 2 - What We Know So Far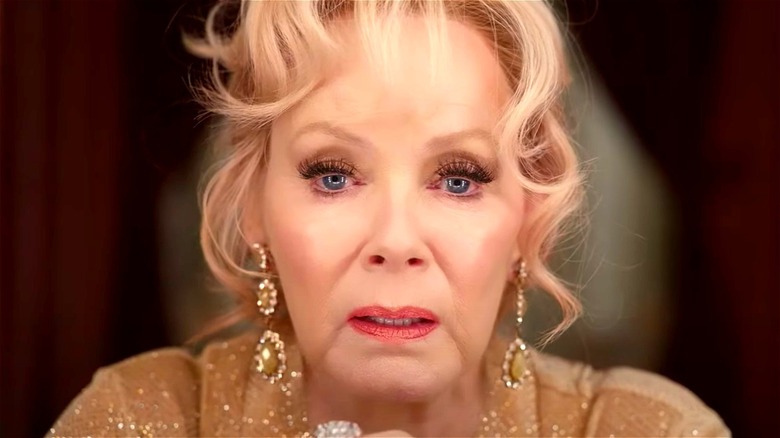 HBO Max
Anyone who considers themselves a comedy fan shouldn't sleep on "Hacks," HBO Max's freshman series that's already one of the best new sitcoms of 2021 and one of the best shows of 2021, period.
The series stars national treasure Jean Smart as Deborah Vance, a legendary Las Vegas comedian whose star is fading but refuses to give up. Her co-star is Hannah Einbinder, who plays Ava Daniels, a 25-year-old millennial comedy writer. She and Deborah share an agent who pairs them up together, and they seem like total opposites at first but slowly learn to work together.
Not only is "Hacks" hilarious, but it's also a groundbreaking show for representation, as it features two female leads whose top priority is their career. And as much as they might not see eye-to-eye, deep down the show is a love story about female friendship across generations. Or as co-creator Paul W. Downs put it, "[Hacks] is really about these two women who really need each other, who haven't let anyone in for so long."
The first season of "Hacks" concluded on June 10, 2021. Here's everything we know about a possible follow-up.
Updated February 16, 2022: This article was updated to include information about production starting on Season 2.
What is the release date for Hacks Season 2?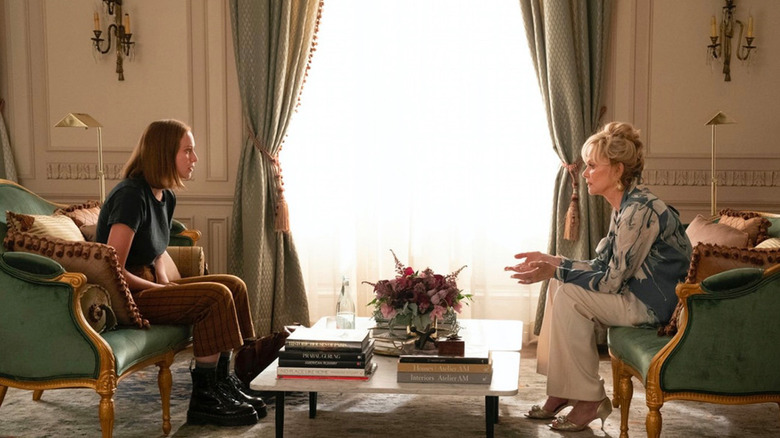 HBO Max
Fans of "Hacks" didn't have to wait long for news of a renewal, as HBO Max ordered a second season on June 8, 2021, as reported by Deadline. That was two days before the final two episodes of the first season aired. The wait wasn't very suspenseful, either. As HBO Max noted in the announcement, "Hacks" is one of the streaming service's most popular new programs. "We have been blown away by the positive reception to 'Hacks' — we owe this renewal to every single person who tuned into the show and then told a friend to watch," said HBO Max's head of original content, Sarah Aubrey. 
As for when it might premiere, HBO Max hasn't announced a specific date, but we can make an educated guess based on the first season's timeline. HBO Max picked up the series in May 2020 (via The Hollywood Reporter), and it premiered the following May. Given that, and the fact that filming is underway as of February 2022 (via TV Insider), we'd put Season 2's arrival sometime in the latter half of the year.
Who is in the cast of Hacks Season 2?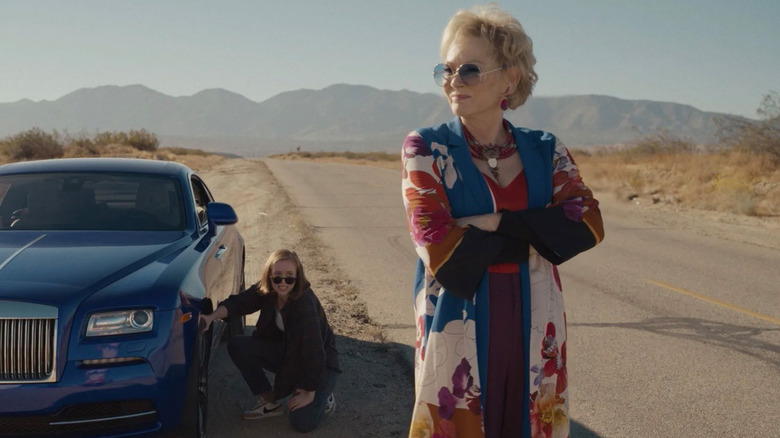 HBO Max
Given where Season 1 ended up, most of the cast of "Hacks" should be returning for another go-round. That means Jean Smart will be back as the lead. The show's other two main cast members will be back as well. That's Hannah Einbinder and Carl Clemons-Hopkins, who plays Deborah's former COO Marcus, who was recently promoted to CEO. 
Many of the recurring guest stars will also most likely make appearances. Series co-creator and executive producer Paul W. Downs will probably be back as Deborah and Ava's manager, as will Kaitlin Olsen as DJ, Deborah's maladjusted daughter. Other returning cast members will most likely include Mark Indelicato, Poppy Liu, Johnny Sibilly, Megan Stalter, Rose Abdoo, and Christopher McDonald.
However, it's also possible if not likely that the "Hacks" creators will add at least one more major character to the ensemble, which would most likely be announced before the Season 2 premiere, so check back here for updates.
What is the plot for Hacks Season 2?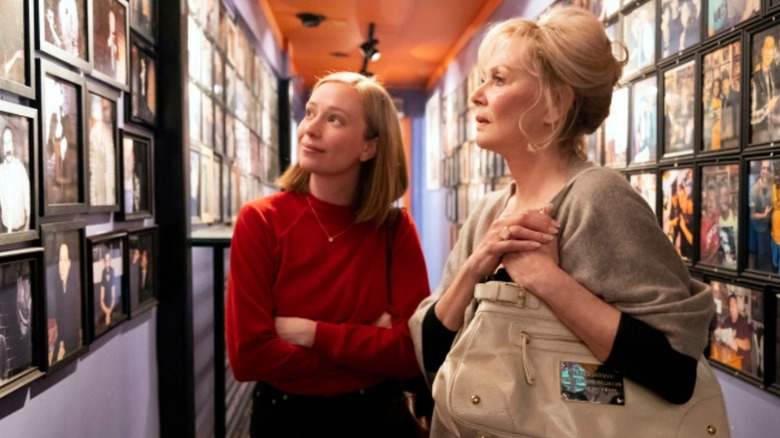 HBO Max
At this point, Paul W. Downs and his co-creators Lucia Aniello and Jen Statsky most likely don't have fully fleshed out plans for where Season 2 is headed. But in a virtual appearance at the ATX TV Festival two days after "Hacks" was renewed, Downs and company shared some of their vision for the show's future (via Deadline). Mostly, it will involve continuing the story that Season 1 established. "What we set out to do in this story is to set Ava, Deborah and everyone in their ecosystem on a road to redemption and emotional happiness," Downs explained. "So, I think we want to continue down that path. As you've seen in the show, it's typically one step forward, two steps back, but that's where the fun and games are."
Deborah and Ava are often at odds with each other, but deep down, "Hacks" is a sort of love story about two people who realize they need each other. While there will still be plenty of friction and awkwardness — they did share a kiss at the end of Season 1, for example — Hannah Einbinder hopes that Season 2 will see the pair working together more often than not. "I guess I want [Ava and Deborah] to really take on the world together. If there is any sort of force of evil, I want them to be the force of good fighting it, side by side," she said.
There's also plenty of room for the other characters to grow. DJ still has more harebrained business ideas to pursue, while Marcus' personal life is an utter wreck. Whatever happens, it should be hilarious.