The Devastating Death Of John Paragon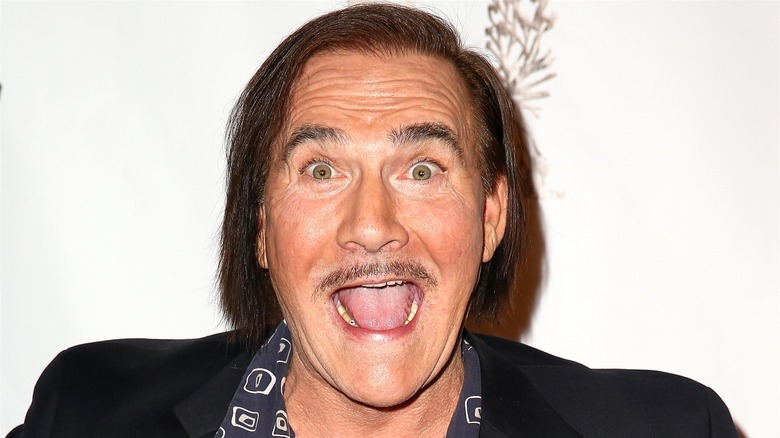 Imeh Akpanudosen/Getty Images for The Groundlings
It's a sad day for fans of "Pee-wee's Playhouse." John Paragon, the actor, director, and writer who played Jambi the Genie on Paul Reubens' Saturday morning series that was beloved by kids and adults alike, died April 3 at the age of 66. His death was only recently made public. The cause of death was heart disease and chronic alcohol abuse, according to the Riverside County Sheriff's Department.
Paragon was best known for his role as Jambi, a disembodied, blue-green head who appeared in most episodes of "Pee-wee's Playhouse" to grant Pee-wee (Reubens) a wish, such as making the rain stop, which would be granted after he chanted his catchphrase, "Mecca lecca hi, mecca hiney ho!" He also voiced Pterri the Pterodactyl, a green dinosaur puppet with the personality of a small child.
Paragon began working with Reubens when they were both members of the famous Groundlings comedy troupe and helped develop the adult-oriented stage show precursor to "Pee-wee's Playhouse," in which he played an edgier version of Jambi. Paragon was also a writer and director for "Pee-wee's Playhouse" and co-directed, with Reubens, every episode of the show from Season 3 through Season 5, according to IMDb. He was nominated for an Emmy in 1988 for Best Writing in a Children's Special for his work on the "Pee-wee's Playhouse" Christmas special, according to The Wrap. He reprised his role of Jambi in the "Pee-wee Herman Show" Broadway revival in 2010.
John Paragon was a writer, actor, and director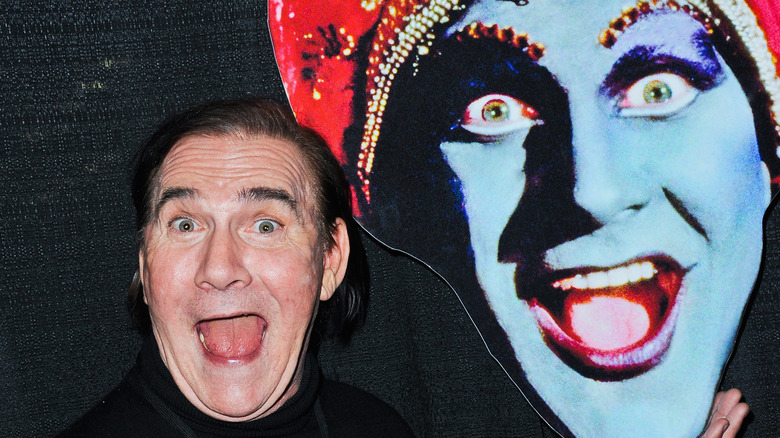 Albert L. Ortega/Getty Images
Paragon had many diverse projects outside of "Pee-wee's Playhouse" as well. He collaborated with his Groundlings friend Cassandra Peterson on numerous projects featuring Elvira, the buxom horror hostess character she created, starting with her first TV series. Most notably, he co-wrote the screenplay for the 1988 movie "Elvira, Mistress of the Dark" and also had a small role as a gas station attendant. Peterson paid tribute to Paragon with a post on Elvira's Twitter. "Lost someone that meant the world to me and was such a huge part of 'Elvira' and my life that it's impossible to express how sad I feel," she wrote. "John Paragon, my writing partner of 27 years...my friend, my brother, my soul-mate. I will miss you and love you forever, Johnny."
Paragon acted in numerous movies and TV shows, including "Seinfeld" as Cedric, a recurring character who beat up Kramer (Michael Richards) on several occasions along with his partner Bob (Yul Vazquez), as well as in "UHF," "Star Trek: Deep Space Nine," and "Cheers." In the '90s, he directed episodes of the crime dramas "Silk Stalkings" and "Pacific Blue."