How NCIS's Pauley Perrette Really Felt About Her Sitcom Getting Canceled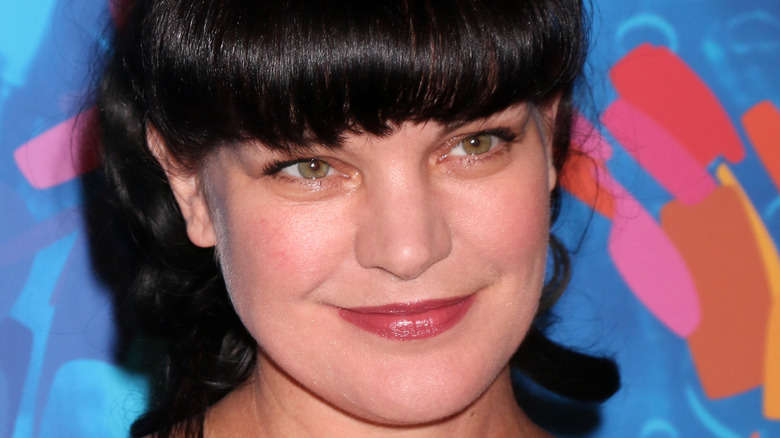 Shutterstock
For 15 seasons starting in 2003, Pauley Perrette brought Abby Sciuto to life on CBS's crime drama "NCIS." The brilliant, goth character was not only a fan favorite. Abby also allowed Perrette to live out dreams she'd abandoned long before for an acting career.
"I have a lifelong crime obsession," Perrette said on the "The Late Late Show with Craig Ferguson," explaining she'd gone from college into the entertainment industry and, "ended up playing a forensic scientist, which is what I was studying to be in the first place."
When Perrette left "NCIS" in 2018 — in a flurry of tweets that implied an inciting incident she wasn't able to disclose — viewers wondered what had happened. They were sorry to see her go. But they didn't have to wait long for the good news that Perrette was returning to television in 2020, this time starring on her own CBS sitcom, "Broke."
For Perrette, the opportunity felt like a welcome return to her earlier roots in comedy, serendipitously timed to bring joy to viewers managing the crushing blows of a developing pandemic last April. "It's such a weird time for everybody. I was already so excited about people seeing our show because it's my favorite show I've ever done, so funny, sweet and awesome," she told USA Today. "But now I'm really excited in a whole other way. I feel people need this right now."
"Broke" was perfectly positioned to showcase Perrette's talents and lift viewers' spirits at the same time. Unfortunately, the show's run didn't last as long as the actress and her fans might have hoped. Here's how Perrette really felt about that.
Broke set Perrette up for success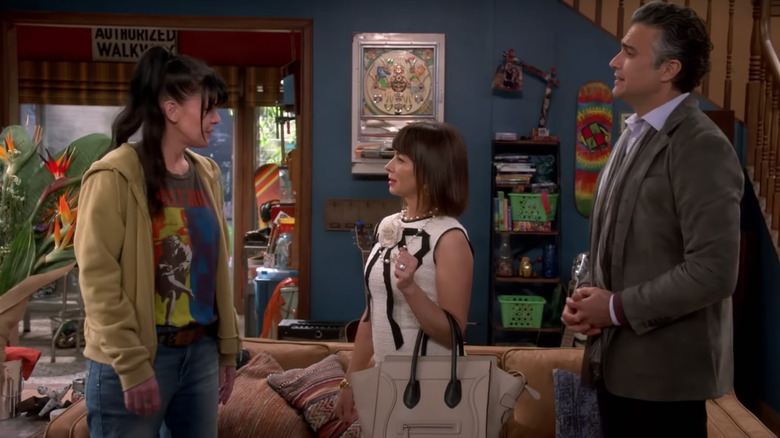 CBS/YouTube
When Pauley Perrette left "NCIS," she wasn't exactly looking for new opportunities. She told USA Today she was more interested in taking a break. "I needed to stop. I've had such an insanely interesting life, just being in film and television and the criminal science," she said. "I wanted to do absolutely nothing. It turns out I was great at it."
But when she got the chance to star on "Broke" in 2020, she couldn't pass it up. She was excited to work with more women, who ran the show behind the scenes. She was drawn to the storyline, centered around her character, Jackie, who worked in a bar while raising a son (Antonio Raul Corbo) and providing a home for her estranged sister (Natasha Leggero) and her husband (Jaime Camil). Another reason she relished the new role: It tapped into her own skillset.
"Jackie's got more tools than any dude she knows. She can fix anything, Perrette told USA Today. "I'm a tool person myself, and I also want every girl out there to know she can pick up an electric screwdriver and (fix) something."
The series was five episodes into its first season when the unpleasant news broke that CBS had axed the show. Any other star might have been devastated, but Perrette had a different reaction.
She leaned into gratitude
When Perrette learned her sitcom was canceled, her first words to fans focused on gratitude. Reframing "Broke," as a "limited series," she tweeted, "This show restored my faith in people, in this industry. SO GRATEFUL I worked with this cast & crew Best people I've EVER worked with. Healed me. Changed me. Made me whole. So Blessed."
She also posted a video, which could have been a forum for expressing sorrow and disappointment at the recent turn of events. Instead, Perrette kept it positive. She talked about the latest episode of "Broke" and her passion for covering themes like faith, God, and getting through tough times on her sitcom. In the end, she left viewers on a high note.
"It's the most important half hour of television that I've ever done and the thing I'm the most proud of," she said. "We shot this last year, not even knowing that this is exactly what is needed right now... I hope it touches you as much as it did me. We're just super proud that we did it and we're super proud to show it to you."
Just a few months later, Pauley Perrette had even more to be grateful for. She made a life-altering decision to leave her acting days behind and pursue a new path. "I finally and happily retired! And this is what I was looking forward to!!!" she tweeted in October 2020. "My rules in life now are if my #rescuedogs don't care, it's cool! I only answer to God and animals and plants now. WOOT!!!"