The Slow-Burn Suspense Movie That's Heating Up On Netflix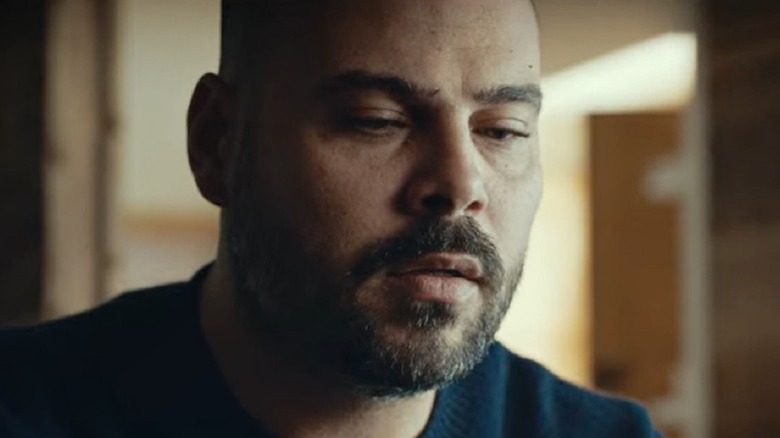 Netflix
Known for its pristine beaches and magnificent mountain views, the Italian resort town of Forte dei Marmi is the ideal place for a summer getaway. However, as so many mystery films have taught us through the years, no matter how sunny and idyllic the location, there is always darkness lurking around the edges. That is precisely the setup for the newly released Netflix original "Security."
In a well-kept town known for affluence, Roberto Santini (Marco D'Amore) plays a special role. He's a home security expert who has installed hundreds of cameras throughout Forte dei Marmi to keep its wealthy residents and their property safe. But when he sees the aftermath of a brutal assault on his video feed one night, his perception of exactly what safety means begins to change. As he launches his own informal investigation into the crime, he begins to realize that all the security cameras in the world can't catch crimes that happen in the shadows. And the cameras are especially bad at detecting the misdeeds of the people who pay to have them installed.
With stunning cinematography and a story that is rich with commentary, "Security" could be just the film for anyone looking for a smart and engaging suspense thriller. Many Netflix viewers think so, at least, as "Security" is currently on the streamer's list of the top 10 most viewed films. And for the most part, the critics agree.
Security's strong characters make it worth a watch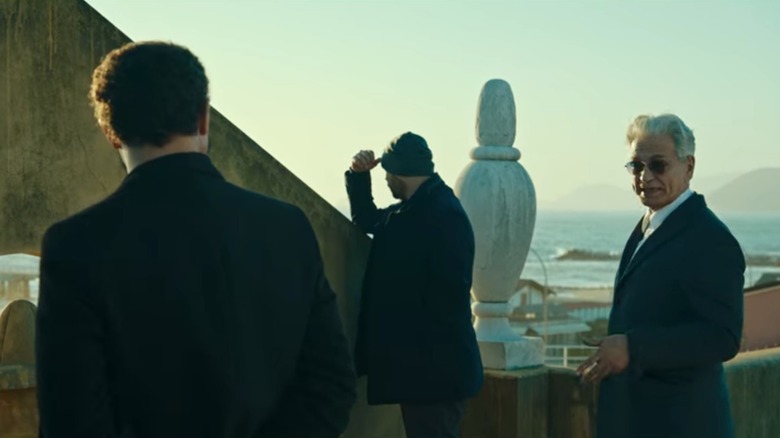 Netflix
"Security" hadn't racked up too many critics' reviews at the time of writing, but those who have checked out the film generally agree that even if the plot is a bit straightforward at times, the setting, themes, and characters make it well worth hitting play.
Writing for Leisure Byte, Ilina Singh called "Security" an "intricate movie with a linear plot." Although Ilina criticized the plot for being "uncomplicated" and occasionally coming off as "effortless," ultimately, "the strong characters and the screenplay keeps it interesting."
Danessa Naj'e Lopez of Hollywood Insider wrote that she "appreciated the fact that this film is laid out similarly to that of a puzzle." She praised the movie's pacing and declared, "If you are someone who enjoys films that force you to pay attention to details, and films about crime, I would definitely recommend this film to you."
Karina Adelgaard expressed similar sentiments in her review for Heaven of Horror. She cited the "fascinating and flawed characters" as one of the film's highlights and concluded, "For me, the interesting characters (and solid performances by the cast of this movie) were what kept it sharp."
You can get your own eyes on "Security," which is currently streaming on Netflix.