The DC Comics Superhero Drama Everyone's Binging On Netflix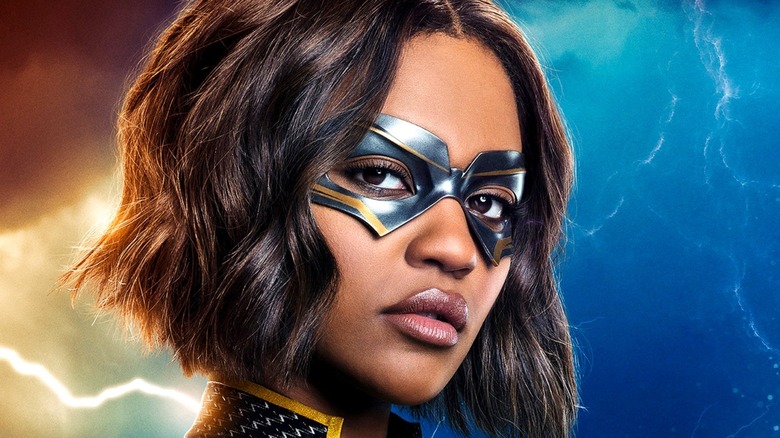 The CW/DC Entertainment
It's hard to believe that The CW has become a go-to destination for comic book fans. It started in 2012 with a little show called "Arrow," which finally gave the emerald archer his live-action due. However, things couldn't remain confined to Star City for long as a whole multiverse of possibilities soon presented itself. Soon, Green Arrow (Stephen Amell) received assistance from the likes of Flash (Grant Gustin), Supergirl (Melissa Benoist), and Black Lightning (Cress Williams). 
Jefferson Pierce, a.k.a. Black Lightning, may exist in a separate universe from most of the other characters, but thanks to the breach in the multiverse, they could still all join forces from time to time. The shocking superhero had the chance to lead his own adventures for four seasons before the series came to a close. Luckily, fans will still have a little something to hold them over as The CW has announced plans for a spinoff focusing on Painkiller (Jordan Calloway). 
That means fans can now watch the entirety of "Black Lightning" on Netflix. The series is already trending on the platform's Top 10 TV Shows, so now's the perfect time to check out all 58 episodes. From its action sequences to its social commentary, this is one superhero drama with a little bit for everybody.
Black Lightning provided a much-needed jolt to the superhero genre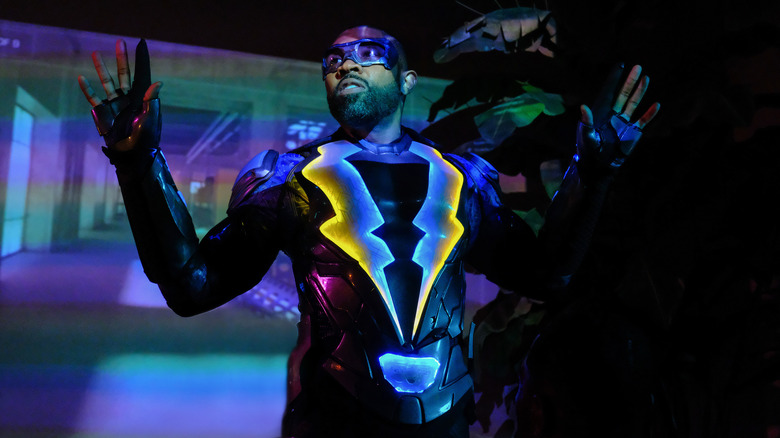 The CW/DC Entertainment
Black Lightning goes up against his fair share of troublemakers over the show's run. However, the series differentiates itself from others of its ilk by skewing the "villain of the week" format. Instead, antagonists receive time to grow and often have multi-episode arcs that allow them to have more of an impact. Some of the memorable nemeses Team Black Lightning went up against include Tobias Whale (Marvin "Krondon" Jones III), Looker (Sofia Vassilieva), and Gravedigger (Wayne Brady).
However, this drama has much more on its mind than finding new ways for Black Lightning to bring down the bad guys. It doesn't shy away from real-world racial issues. Superhero stories have long functioned as allegories to the real world, but this series doesn't hide behind parallels. The first episode depicts Jefferson Pierce driving to bail his daughter, Anissa (Nafessa Williams), out of jail after police arrested her at a protest. The episode came out in 2018, but it's still just as relevant today as it ever was.
Critics heavily revered the show throughout its run. Eric Deggans of NPR had this to say: "It all adds up to a magnificently-layered universe that fans of superhero TV have rarely seen before, a place where a Black superhero not only takes on criminals but the stereotypes and prejudice that divide us all." "Black Lightning" may have ended, but its mark on superhero television will continue to inspire. Now that it's all in one place on Netflix, you shouldn't let it slip by.