The Real Reason China Anne McClain Left Black Lightning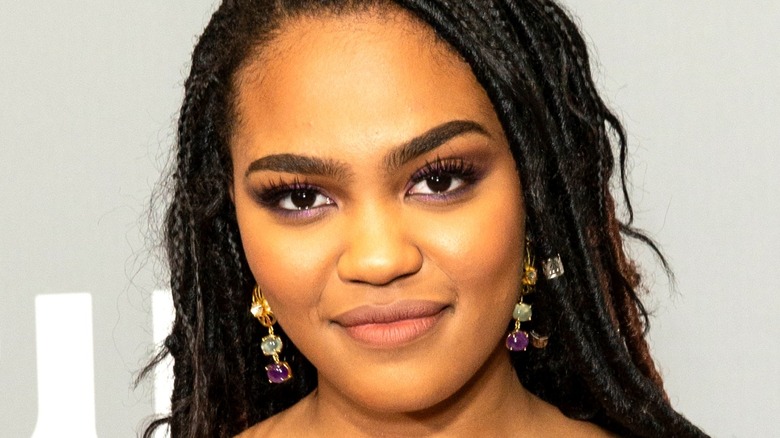 Shutterstock
China Anne McClain left "Black Lightning" for a few very specific reasons.
For many superhero fans, the cancellation of "Black Lightning" came as disappointing news. Created by Salim Akil, the CW series follows its titular hero as he leaves retirement and resumes his superhero career, and it focuses heavily on how his vigilante lifestyle affects both the personal and professional sides of his life. The show's ensemble cast is led by Cress Williams as the titular hero himself, while Nafessa Williams, Christine Adams, James Remar, China Anne McClain, and Marvin "Krondon" Jones III also star in the series. It aired for four seasons and produced a total of 58 episodes before coming to an end in late May 2020.
Season 4 of "Black Lightning" was notable for a few different reasons. In addition to being the series' last, the season also saw one of its key cast members, China Anne McClain, appearing in only a handful of its 13 episodes. That's because McClain had planned on making the show's fourth season her last and intended to leave the series before it was even canceled by the CW. While her smaller role in the season came as a disappointment to many, "Black Lightning" fans can take comfort in knowing that it wasn't by any means an impulsive decision on McClain's part.
China Anne McClain left Black Lightning to explore other projects and possibilities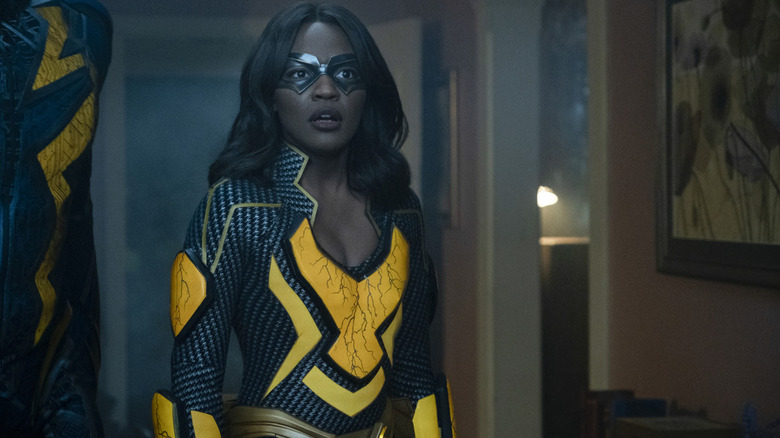 The CW
Speaking with Teen Vogue in February 2021, China Anne McClain opened up about her plan to step away from "Black Lightning." McClain claimed that she knew it was time for her to leave the CW series through a "divine revelation" from God, which made her realize she needed to begin focusing on other projects. The actress expanded further on the reasons behind her departure, saying, "It was time for me to go and focus on some of these other projects that have been in my back pocket for a long time, but I've always focused on other people's projects first — things that I was cast in, but things that didn't belong to me." 
"I have a lot of stories that I want to tell," said McClain. "It was just time to go and time to focus on my babies that I'm developing with my production company and my family."
The actress also admitted that the tragic passing of her close friend and "Descendants" co-star Cameron Boyce in 2019 played a huge role in her beginning to rethink her career in Hollywood and her relationship with her work, saying, "I just think [Cameron's death] made me step back, and now I don't live for those things anymore. I don't live for, 'Let me make sure I accomplish this and let me work, work, work, work.'"
So, although fans may have been surprised and let down by her smaller presence in "Black Lightning" Season 4, it sounds like it was ultimately the right choice for McClain to make. Now, all that remains to be seen is which projects she ends up pursuing and working on in the coming years.