How Christine Taylor Really Felt When She Joined Ben Stiller On Zoolander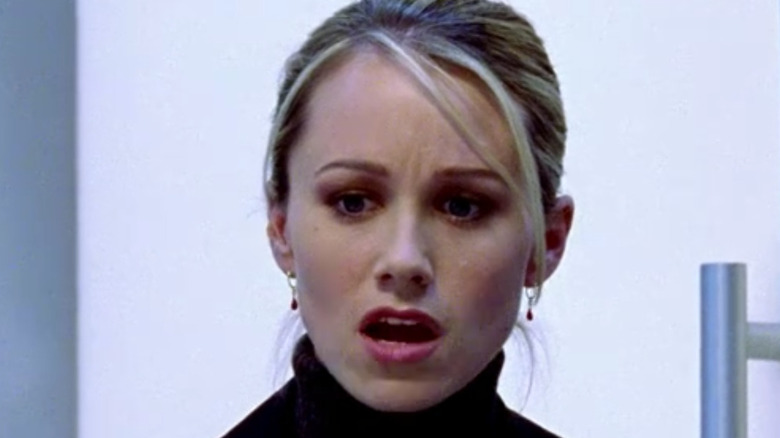 Paramount Pictures
Ben Stiller and Christine Taylor were together for the better part of 20 years. They got married in 2000 and have since worked together on numerous projects, including "Zoolander," "Dodgeball: A True Underdog Story," and "Tropic Thunder." The pair had announced their amicable separation in 2017, but as shared by US Weekly, multiple sightings of the celebrity couple since then have people speculating they're back together. Given their positive work history together, their two children, and their obvious care and respect for each other, we're not mad at them for giving it another shot.
Officially, mum's the word from the pair, so fans will need to quell their need for comedy romance by looking back at the happier times. The two met in 1999 when Stiller was directing "Heat Vision and Jack," a Fox pilot starring Jack Black. "[Christine] came in to audition for the role of sexy sheriff ... She came in and she was great," he told Parade during a 2016 interview.
They married less than a year later in a ceremony in Hawaii, and by 2001, Taylor played Time magazine investigative reporter and Derek Zoolander's love interest, Matilda Jeffries, in Stiller's cult hit "Zoolander." It is arguably their best-known project together, as they both reprised their roles for the 2016 sequel "Zoolander 2." So far, Taylor has been candid about her feelings toward working on projects with her husband. Here's what she had to say.
Christine Taylor loves working with her husband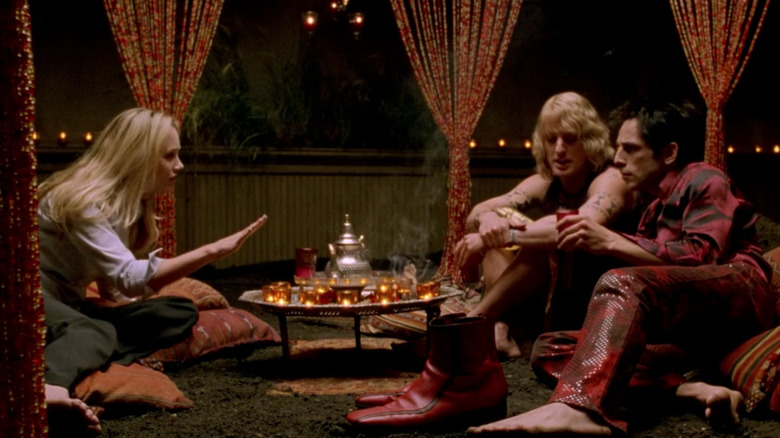 Paramount Pictures
Christine Taylor has nothing but good things to say about her time on set with her husband. In an interview for the "Rachael Ray Show" promoting the release of "Zoolander 2," Taylor shared that working with Stiller can get a little silly. "He knows what he wants, and he's very serious about it, but when he's directing you in a wig and ridiculous shirt ... it's very hard to take him seriously," she dished.
In an interview for the premiere of the film, Taylor also recalled that Stiller utilized some "Le Tigre" looks when they first began dating, not too long before they began working on "Zoolander." "He didn't go 'magnum,' that's for sure, but I feel there were a few 'Le Tigres,'" she joked with On Demand Entertainment.
"We had just gotten married when we did the first movie, and now we have two children," she reflected. For his part, Stiller told Parade that Taylor was "one of the funniest people I know," and their relationship worked because "we both want it to work."
The two still appear to have a successful relationship as work partners and parents. Since their announced split, the pair appeared together several times, including on "Arrested Development," and Taylor appeared in 2020's "Friendsgiving," which Stiller co-produced. They're regularly seen at events with their daughter Ella Olivia and son Quinlin.