The Surprising Reason Rick And Morty Fans Petitioned The Show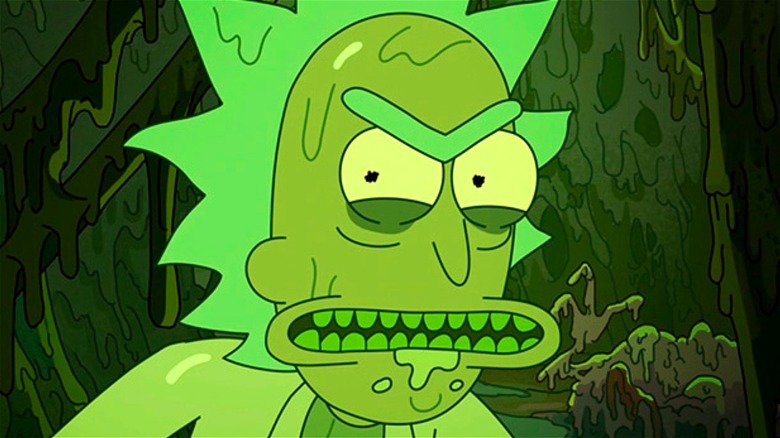 Adult Swim
"Rick and Morty" fans have proven themselves to be exceptionally patient. It wasn't unheard of for there to be well over a year between seasons. The delays became so common that the show ended up poking fun at itself at the end of Season 3's "Morty's Mind Blowers." Fortunately, it appears as though everything has gotten on track with Season 5 set to debut on June 20, just a little over a year after Season 4 ended. 
The good times won't end there as Adult Swim picked the cartoon up for an unprecedented 70-episode renewal order. That means there will be plenty more "Rick and Morty" to keep the wacky sci-fi adventures going for 100 years. While this order will likely take the series up to 10 seasons, some fans want even more. Perhaps it should come as no surprise that a few diehard fans banded together to start a petition to get a "Rick and Morty" movie from the creative minds behind the show. It may not have been successful, but at least it got the conversation off the ground.
Rick and Morty fans will yell 'Wubba lubba dub dub' until they get a movie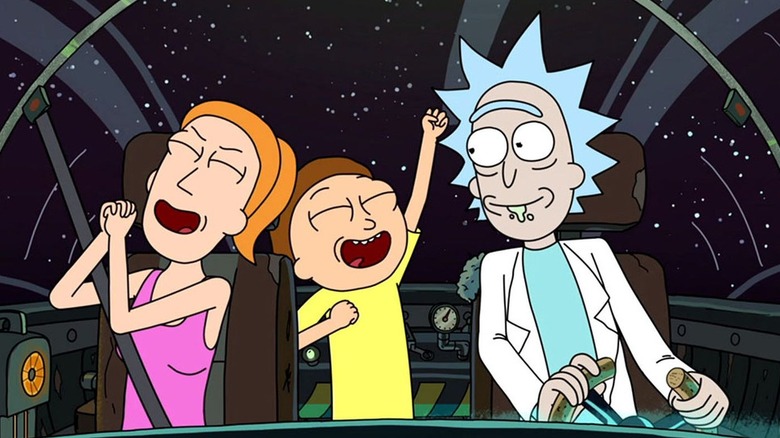 Adult Swim
In 2016, when "Rick and Morty" only had two seasons to its name, some fans took to Change.org to launch a petition titled "'Rick and Morty' The Movie." The goal was simple: Make Adult Swim realize there was an audience chomping at the bit to see an alcoholic scientist and his naive grandson end up on the big screen. It fell far short of its goal (only garnering three supporters), but they get an "A" for effort.
It's not even the only "Rick and Morty Movie" petition to come out. Other people launched a campaign to ensure that if a live-action "Rick and Morty" movie ever comes to fruition, Michael Cera is the one who plays Morty. It's worth pointing out that Cera is 33 years old as of this writing, and Morty is supposed to be a 14-year-old boy, but perhaps a live-action film would jump in time to see Morty as an adult.
If you're also waiting anxiously to see a film adaptation, then we have good news and bad news. The good news is that "Rick and Morty" producer, Scott Marder, has said he's open to the idea of a feature. A quote from MovieWeb states, "It'd be daunting, I wouldn't be shocked if there was one that comes down the pipe one day ... I think it will happen. I do think it will happen." The bad news is it likely wouldn't happen any time soon. With 70 episodes to fill, the show has a massive undertaking in front of it without bringing a full-length movie into the mix.