The Kate Winslet Drama Hidden Gem You Can Stream On HBO Max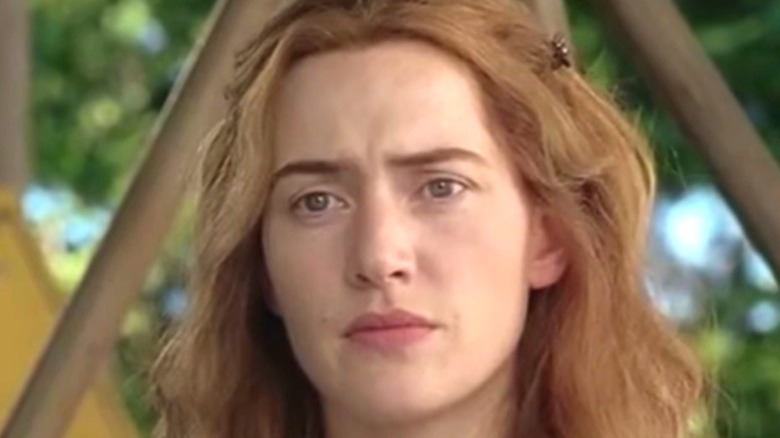 New Line Cinema
When you think of the dramatic films headlined by Kate Winslet over the years, you likely think of films like 1997's "Titanic," 2004's "Eternal Sunshine of the Spotless Mind," or maybe the more recent "Ammonite" from 2020. However, ou may not think of "Little Children," a 2006 hidden gem that can now be streamed on HBO Max. With an 80% Tomatometer score on Rotten Tomatoes, it is just as worth your time as, say, "Ammonite" or "Revolutionary Road."
"Little Children" is based on the book of the same name by Tom Perrotta (known for "The Leftovers" and "Election"), who co-wrote the screenplay with director Todd Field. The story follows Sarah Pierce (Winslet), a stay-at-home mother and wife, who gave up her doctorate studies in English to take care of their child. Unhappy in her marriage and home life, Sarah soon begins an affair with a married would-be lawyer, Brad Adamson (Patrick Wilson), as they both continue keeping up appearances in their home lives. Here's why you should stream "Little Children" today, and why Kate Winslet's performance stands the test of time.
Little Children is a fascinating drama with stellar performances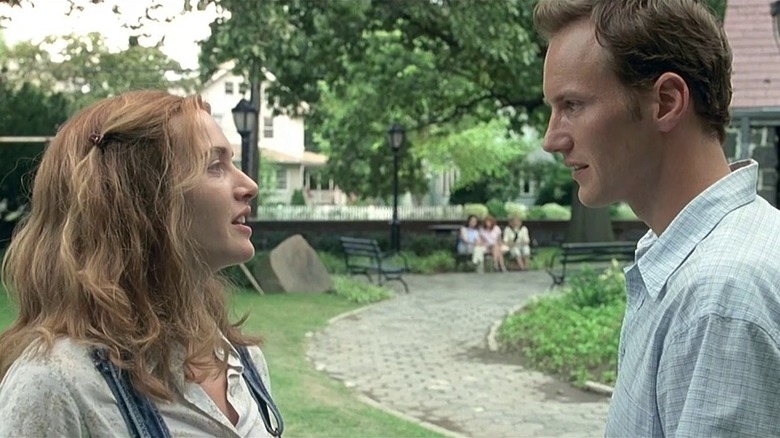 New Line Cinema
We all know Winslet shines in any role, and her turn as Sarah is no different. But, it's not just Winset's performance that makes this film worthwhile — each of the supporting cast members (including Jennifer Connolly and Jackie Earle Haley) not only hold their own, but shine in their respective parts, according to the critics. Ultimately, these wonderful performances bring Perrotta's compelling and well written story to life.
Slate praised the depth of the writing and noted that a viewer's patience will pay off. Their review reads, "'Little Children' is like a pretty, well-tended suburban mom who, after an hour of pleasant conversation, suddenly lights up a cigarette and launches into a wry, raunchy, and finally heartbreaking story. You know from the get-go that it's beautiful, but it takes time and patience to discover that it's also funny, sexy, and sad."
While it's not an easy film to watch — all of the themes and topics are difficult and mature — "Little Children" is made better by its seriously challenging nature. Echoing this sentiment is outlet Film4, who gave the film some seriously high praise. Their review reads, "More than just another dissection of suburban sexual frustration, its concern with children, parents and those of us who lie somewhere in-between make 'Little Children' a minor masterpiece."
"Little Children" is streaming on HBO Max now.