Kate Winslet Has Regrets About This Titanic Scene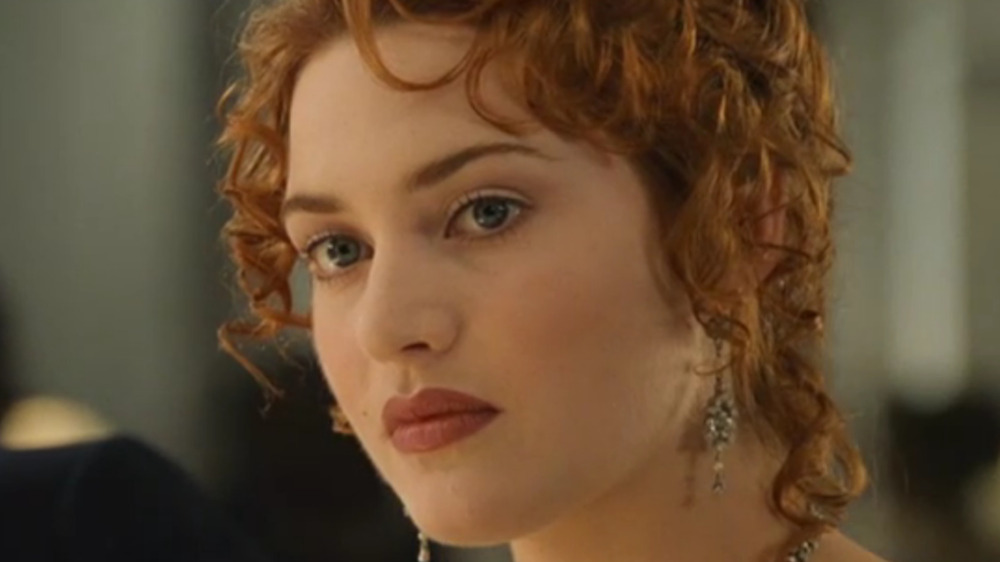 Paramount Pictures
Kate Winslet's acting career has varied from a quirky free spirit in Eternal Sunshine of the Spotless Mind to a lovelorn traveler in The Holiday. With an Academy Award and several nominations under her belt, there's no doubt Winslet has a flair for the dramatic. Before starring in a long list of tearjerkers and in-depth mysteries, the British actress' career skyrocketed when she starred opposite Leonardo DiCaprio (Jack) in the 1997 big budget smash, Titanic. Playing sweet, well-to-do Rose required physical and emotional challenges for Winslet. In the span of one day, Rose stands atop the ship's bow, dances a lively Irish jig, and falls in love with Jack.
Decades have passed since fans squabbled over Rose's role in Jack's unexpected ending, but Winslet can't let go of one cringeworthy scene. No, it's not Jack and Rose's harrowing journey to the top of the sinking ship, as falling passengers flew past them. 
Don't ask Kate Winslet to sign nude drawings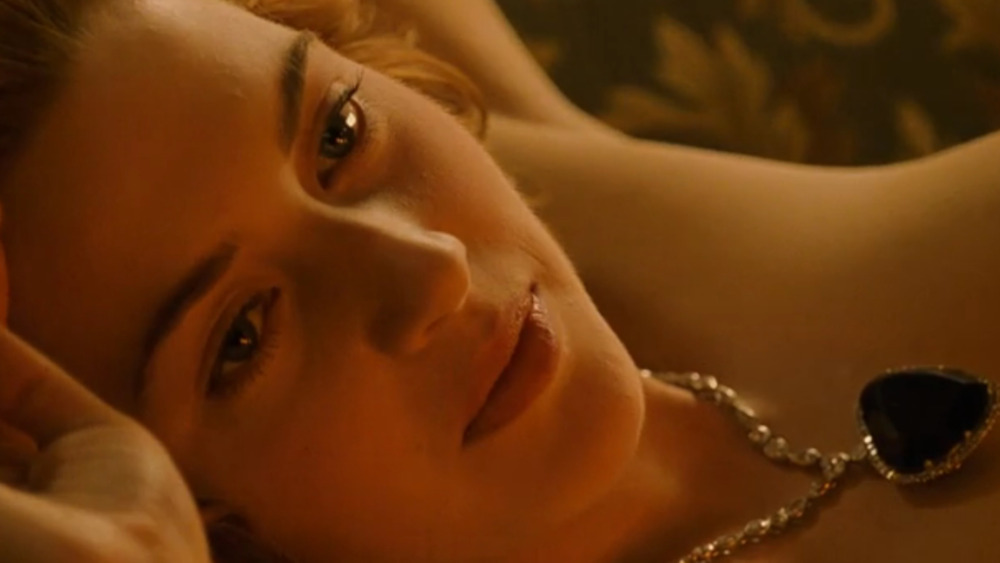 Paramount Pictures
Though there was a large class divide on the doomed vessel, Jack and Rose quickly bonded over shared laughs and their adventurous spirits. Rose longed to break free of her family's expectations to marry a boring rich guy, and Jack wished for a better life in America. Their budding friendship quickly blossomed into romance, and Rose posed nude for Jack. Wearing her stunning heart-shaped jewel, Rose asked Jack to "draw me like one of your French girls." The resulting image wowed fans, and continues to cause a stir.
"I don't sign that [picture]," the married mom of three told Yahoo! News back in 2014. Since wrapping Titanic, Winslet has had a slew of steamy nude scenes in movies like The Reader, and even reunited with her good friend DiCaprio for some adult content in 2008's Revolutionary Road. However, fans still show up at red carpets presenting Rose's nude sketch before Winslet, eager for her autograph. Going further into her feelings of regret, Winslet later recalled that she never thought she'd still see the photograph so many years after the movie ended.
Though she finds the fan obsession quite amusing, Winslet has established many other roles since her turn as Rose in Titanic. She has many other potential autographs to sign in the future.