What Tabitha From Bewitched Looks Like Now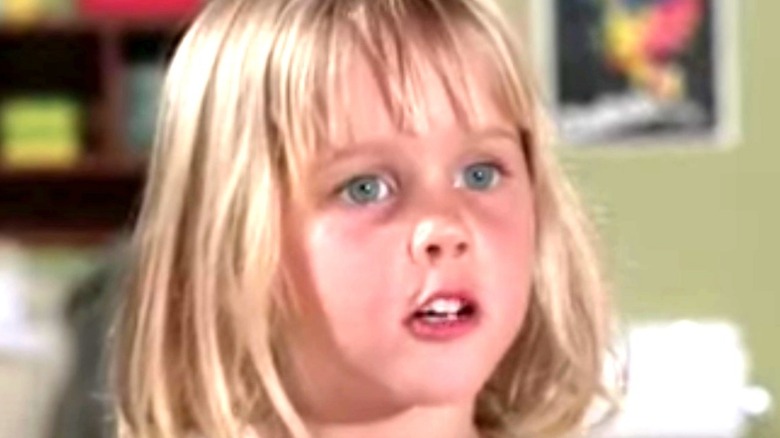 ABC
"Bewitched" was one of the most beloved sitcoms of the 1960s. Airing on ABC from 1964 to 1972, the comedy series was known for its rotating cast. For example, two actors — Dick York and Dick Sargent — played patriarch Darrin Stephens, and there were multiple actresses in the roles of Louise Tate and nosy neighbor Gladys Kravitz, per IMDb. Enter Tabitha Stephens. At the outset, fraternal twins Erin Murphy and Diane Murphy played the pint-sized daughter of Elizabeth Montgomery's Samantha Stephens on "Bewitched." The blonde twins made their debut as Tabitha on the magical sitcom in 1966, with Erin eventually taking the lead from her sister and logging an impressive 95 episodes through 1972.
In an April 2017 interview with Fox News, Erin Murphy revealed that producers were looking for twin babies who looked like "Bewitched" star Elizabeth Montgomery and weren't afraid of the lights in the studio. Diane turned out to be the more hyperactive of the Murphy toddlers and was rarely seen on camera after the first few seasons. Erin Murphy told Bewitched.net that she and her sister were used "interchangeably in the first couple of episodes," but then people began noticing that the two "really looked different," especially as they got older, so they stopped using Diane. 
At the age of 13, Diane Murphy left show business behind and never looked back. "I loved working on 'Bewitched,' and it gave me some very unique and wonderful experiences, but eventually, I wanted to lead a more regular life," she once said (via Amo Mama). "So I quit the entertainment business when I was 13 years old."
But what's Erin Murphy up to these days? Let's take a look.
Erin Murphy took an extended break from Hollywood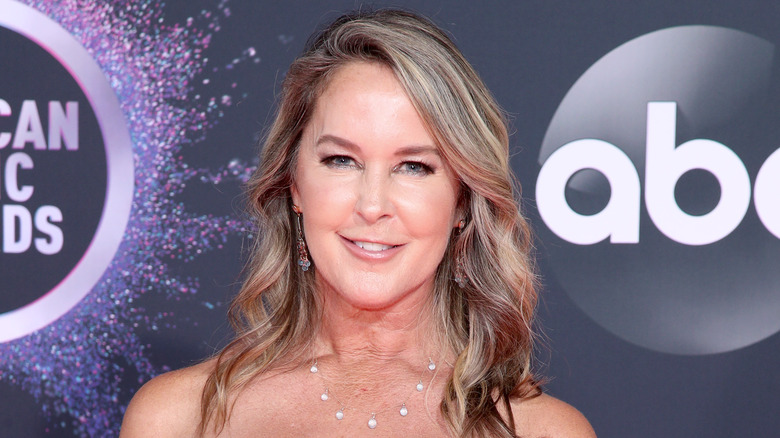 Rich Fury/Getty Images
Erin Murphy was just 8 years old when "Bewitched" ended its run, but she has continued acting to this very day. In 1973, the year after "Bewitched" wrapped, Murphy appeared as Molly Craig in an episode of "Lassie." A few years later, at the age of 15, the actress had a role in "Deadly Fighters."
Then, Murphy took an extended hiatus from the acting world, staying off the silver and small screens for scripted projects for over 30 years. She did pop up as herself in a number of documentaries and docu-series and made the rounds on talk shows, but it wasn't until 2010 that Murphy appeared in a film or TV series. That year, she portrayed Vanity in the short film "Karma's a B***h." Two years later, Murphy reprised the role for the TV series version of the project.
Speaking to Closer Weekly in February 2020, Murphy reflected on her time outside of the Hollywood limelight, and what motivated her decision to step out of it while she was still very young. "I think a lot of it is in some ways I walked away from the business before maybe the business kicked me out," she said. "I was offered jobs right after 'Bewitched' and I turned them down. I went to Girl Scout camp instead of doing a part on 'The Waltons.' So I kind of walked away from the business. We moved down to Orange County and I continued to go up to LA when there were guaranteed jobs, but I stopped doing the crazy auditions where I'd be sitting in a room with a hundred kids who looked just like me being rejected."
Erin Murphy is still making magic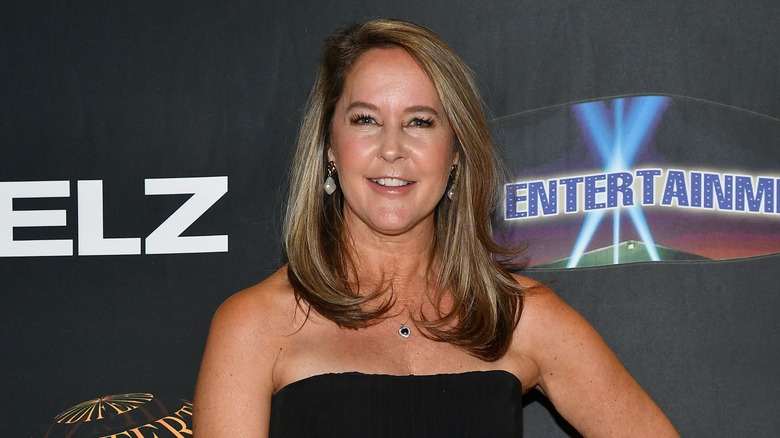 Amy Sussman/Getty Images
The nose twitching may be long gone, but Erin Murphy is still making magic for her fans. While it's been more than 50 years since she made her debut on "Bewitched," the actress is still recognized for her breakout role. She told Pop Entertainment in 2013 that for her entire life, fans have come up to her and asked her to make things "happen" because they think she has magical powers like Tabitha did. 
Though she took a break from acting, Murphy has racked up a handful of credits in the 2010s and 2020s. You may remember seeing her playing a realtor in a 2014 episode of "Youthful Daze," appearing as herself in three episodes of "The Comeback Kids," portraying Nina Woodworth in the 2017 television movie "Life Interrupted," or even playing  Tabitha from "Bewitched" in a 2019 episode of "TV Therapy," where former child stars depict their famous characters and vent to a therapist. Her most recent credit came in a January 2021 installment of "To Tell the Truth."
Additionally, Murphy has worked as a television correspondent (notably for the Fox Reality Channel) and host, served as a celebrity judge on series like "I Know My Kid's a Star" and "RuPaul's Drag U," and crafted a "Mistress of Mayhem" wrestling persona alongside Hulk Hogan for his CMT series "Celebrity Championship Wrestling." She was also stunt double to Virginia Madsen (per Facebook), and has even started two businesses: Slim Chillers, for all your boozy low-calorie popsicle needs, and Erin Murphy Knits, a an eco-conscious brand of alpaca wool knitwear.
Outside of entertainment, Murphy spends her time with her family, running her alpaca ranch in Bell Canyon, California, and working with children on the autism spectrum. "We have a ranch and I run the equestrian center there," Murphy told Pop Entertainment. She's also a mom of six sons and is married to a man named Darren Dunckel.
Murphy has said that now that her kids are older, she would like to get back into acting. Of course, she'd be a shoo-in to play a modern-day version of her TV mom. Like original "Bewitched" star Elizabeth Montgomery, the all-grown-up Murphy is gorgeous, exuding Hollywood glam in her 50s. In an interview with Red Carpet Tips, Murphy showed off her Christian Louboutin red-bottom pumps and offered up her very best beauty tip: "Always wear lashes if you're going to be photographed."