Infinite's Sophie Cookson Reveals What It Was Really Like Working With Mark Wahlberg And Jason Mantzoukas - Exclusive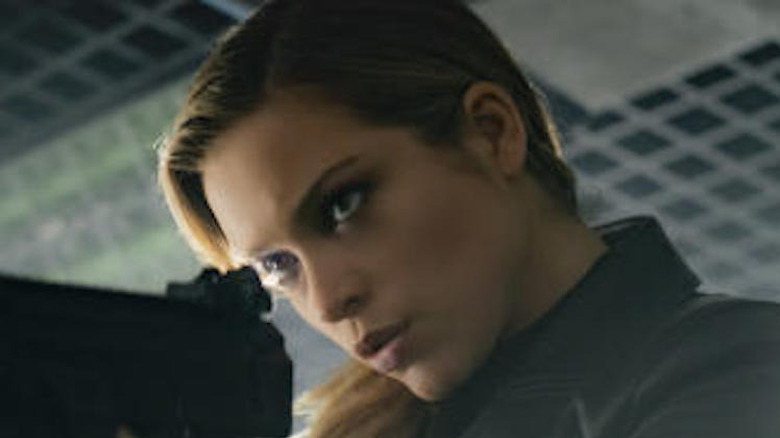 Paramount+
What would happen if a select group of humans could remember each of their past lives? If you ask Sophie Cookson's new film, "Infinite," a lot of drama, action, and sword fighting would ensue. Starring Mark Wahlberg, the movie hones in on his character, Evan McCauley who, after a mistaken schizophrenia diagnosis, must access the memories of his past lives.
The film weaves in memories of Evan's most recent past life as Treadway (played by Dylan O'Brien). It's Treadway's memories that Evan must access to find an object his former self hid to save the world from a tyrannical Infinite who wants to avoid living another life by destroying all lifeforms. You can't reincarnate if there's nothing to reincarnate into, right?
During an exclusive interview, Looper spoke to Sophie Cookson, and she dished on what it was like working with Mark Wahlberg and Jason Mantzoukas on the high concept sci-fi flick.
Infinite chemistry between Cookson and Wahlberg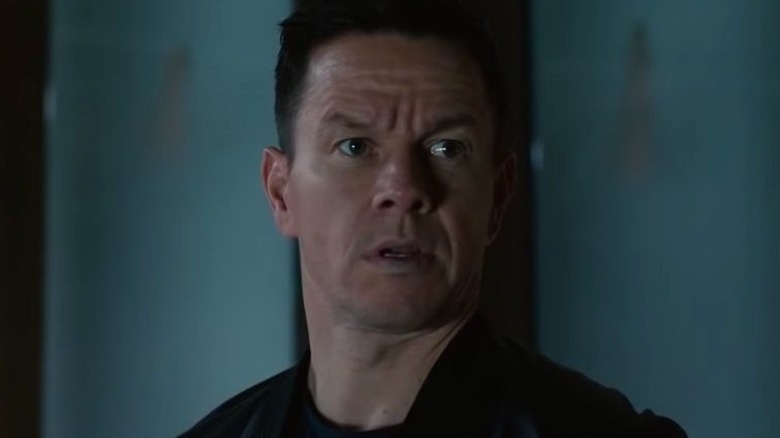 Paramount+
On the spitfire chemistry between Cookson's Nora and Wahlberg's Evan, Cookson recalled, "We had a lot of fun from the word 'go.' I think the first scene we filmed together was after she crashes through the walls and in that insane car, just driving really, really fast together and having that really quick-fire banter." She continued, "He was really fun, and he's such a professional, and we were constantly talking about the script and working with director Antoine Fuqua. So it was a really fun relationship that they [had] and reflected offscreen, as well. So yeah, it was a good laugh."
While Cookson didn't have a chance to work with Dylan O'Brien during the film, she noted, "But funny you should mention about Dylan because I was like, 'God, there are so many other great people in this film that I really wish I'd met,' to him." She did get a chance to briefly interact with the actor on-set, though. Cookson added, "Dylan and I passed each other on the way to training once, and the same with Chiwetel Ejiofor. But yeah, it's a really cool cast."
Off to see the wizard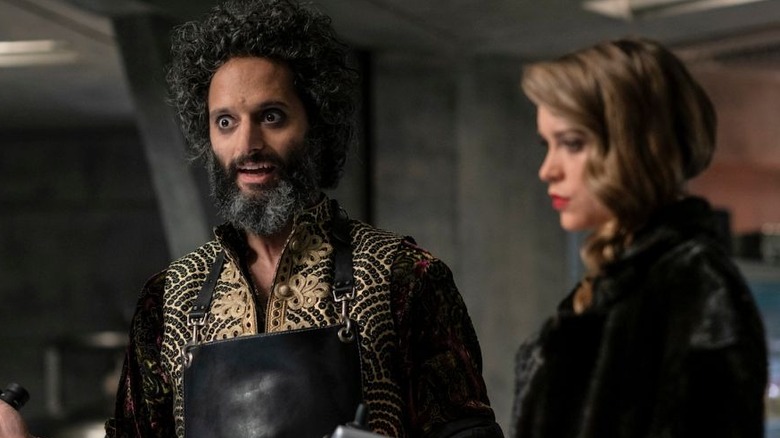 Paramount+
"Parks and Recreation" and "The League" star Jason Mantzoukas always brings a wild energy to his characters. Of course, "Infinite" is no different, as the role of Artisan proves a perfect match for Mantzoukas' unique style. Cookson revealed what it was like working with him on-set, and whether or not his presence caused anyone to break character.
"There was a lot of ad-libbing, definitely when Jason was around. I mean, he's hilarious. Very hard to be serious when he's about, which was quite a welcome relief because there are very heavy moments in the film, particularly for Nora. But no, he really encouraged it, a good sense of fun. It was great," Cookson said.
On whether or not she could recall any specific ad-libbed lines, she recalled, "I can't remember particulars, but it was when he's just landed the helicopter, and he's running towards the house. Antoine and I were behind the monitor, just crying with laughter because he just ... And it was something like, I think he quoted 'The Wizard of Oz' at one moment. I was like, 'What's going on inside his head?' Incredible."
Fans can check out "Infinite," now streaming on Paramount+.