The Sci-Fi Survival Horror Hidden Gem You Can Find On Netflix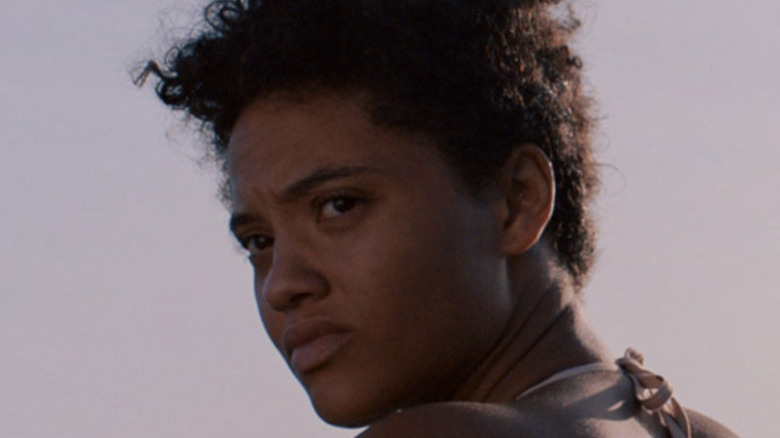 Universal Pictures
Netflix, the reigning champion of all streaming sites, is still many people's go-to when looking for a new film to enjoy. Whether you want a classic favorite or a hot new release, the streaming giant has no shortage of movies for film aficionados to enjoy.
This holds particularly true for horror fans, as Netflix often snags distribution rights for many indie films. There's one horror film that's flown under the radar but we think is definitely worth watch.
"Sweetheart" is a gripping survival horror flick, telling the story of a young woman, Jenn, who washes ashore on a remote tropical island. Separated from her friends, she must figure out how to make it through this terrifying situation. However, she soon finds there might be some unexpected creatures lurking in the shadows.
"Sweetheart" made its debut at 2019's Sundance Film Festival, and was later digitally released by Universal. The movie stars Kiersey Clemons, known for her work on hit shows like "Angie Tribeca" and "Transparent," as well as Emory Cohen, who fans may remember starring as Tony across Saoirse Ronan in "Brooklyn." Let's check out why this deserves a spot on your Netflix list.
Sweetheart and Clemmons were a hit with critics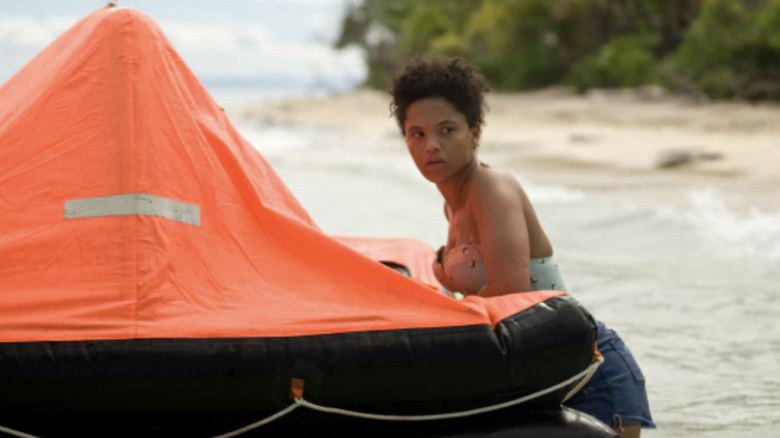 Horror films are a dime a dozen, and quality varies wildly across the genre. "Sweetheart," however, has been lauded by critics, holding a very impressive 95% Tomatometer score on Rotten Tomatoes. There was a time when finding a horror film that wasn't part of an established franchise was difficult, but thanks to digital distribution, many great films are right at your fingertips.
"Sweetheart," at its core, is a monster film. Brian Tallerico of RogerEbert.com praised director J.D. Dillard for his approach to this story, saying, "'Sweetheart' is also just a wicked cool creature feature. Dillard clearly didn't have much of a budget, but he makes the most of it, keeping the antagonist of the piece hidden for the majority of the movie (but not avoiding getting to the 'good stuff' eventually)." Tallerico also has kind words to say for protagonist Jenn's character arc, remarking,  "The concept of something awful that returns at night can clearly be read as a metaphor for depression, mental illness, dependency— take your pick — but the film unfolds in an interesting way I won't spoil but that also adds a textual layer of empowerment to Jenn's story." 
David Ehrlich at Indie Wire had similar praise for the lead character: "[Jenn] isn't going to get out of this by waiting for some kind of deus ex machina, and the film is principally concerned with the character's inward focus."
If you're looking for a sci-fi horror flick with a strong female lead, you can't go wrong with "Sweetheart," now streaming on Netflix.