Who Is Ethan Hawke Playing In The MCU?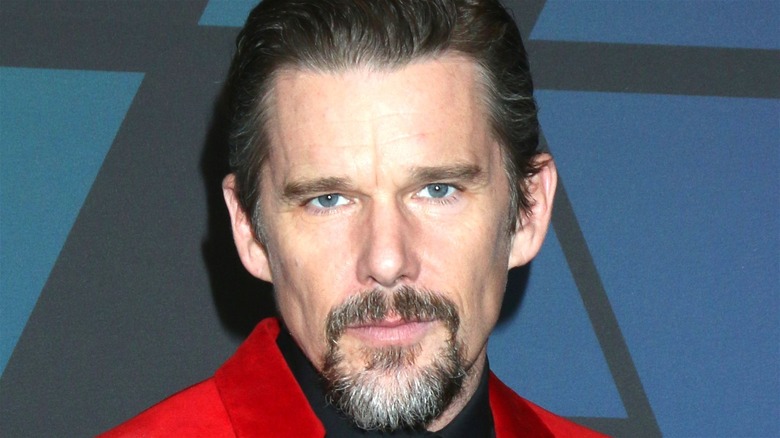 Shutterstock
Thanks to a slew of series making their way to Disney+, the Marvel Cinematic Universe has only grown more expansive. With the likes of Agatha Harkness and the Time Variance Authority receiving their live-action debuts, it's clear the studio has no qualms with drawing upon more obscure institutions to fill out the ranks. Naturally, more projects mean more actors get to come onboard to join in the fun, and now, there's the official confirmation that Academy Award nominee Ethan Hawke is about to suit up. 
The news comes straight from the horse's mouth. Hawke recently appeared on "The Tonight Show Starring Jimmy Fallon" and confirmed he was working on a Marvel project in Hungary. The audience greeted the revelation with a round of applause. The actor mentioned he signed a ton of non-disclosure agreements, so he can't discuss the project's specifics.
Hawke may stay mum on his involvement, but that won't stop us from wildly speculating. When his casting was still just a rumor, Looper ran an article suggesting he could play long-time Moon Knight villain Raoul Bushman. Hawke confirms he's filming in Budapest, where "Moon Knight" production happens to be right now (via The Direct). While he'll likely appear in that series, we have another idea on the character he could play. 
Sun King could be in the cards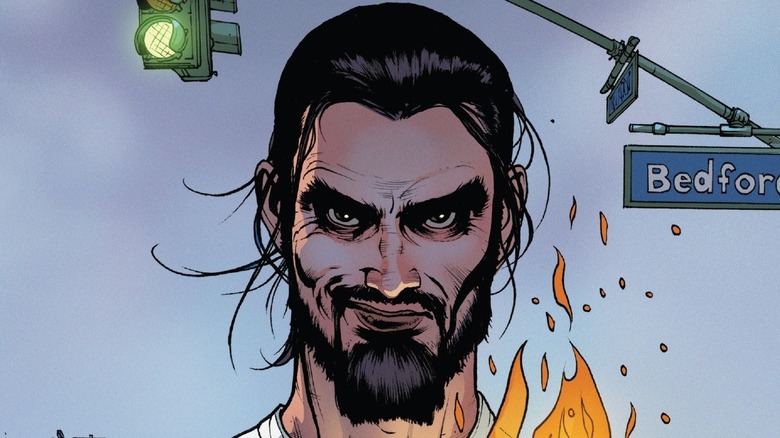 Marvel Comics/Jacen Burrows
For an actor of Ethan Hawke's pedigree, the "Moon Knight" role must be substantial. While numerous outlets report he'll play the villain, which is a safe bet, there's currently no information on whether that's true or what villain he would even play. In the comics, Bushman is an African mercenary, which doesn't really gel with Hawke. However, we think another antagonist could make his way onto Disney+ — Sun King.
Sun King is a relatively new addition to Marvel mythos, making his debut in the comics in 2017. However, "Thor: Love and Thunder" will have Gorr the God Butcher (Christian Bale) as the primary villain, and he's only been around since 2012, so it's clear Marvel doesn't necessarily want strictly old trusted characters. For those who don't know much about the character, he's a former patient of Ravencroft Institute, who has a similar disorder to Marc Spector, a.k.a. Moon Knight. His doctor attempts to introduce him to Egyptian mythology, similar to what he did with Marc with some degree of success. Sun King then develops an obsession with the god Ra and effectively becomes a dark mirror to Moon Knight in the process. 
Looking at Hawke during his "Tonight Show" appearance, he certainly sports a similar look to the antagonist, complete with long hair and a goatee. The comics don't delve too much into Sun King's past before his transformation, but he's from the Southern United States. And Hawke hails from Texas originally. Plenty of Marvel fans have taken to Twitter to offer their suggestions as well, and Sun King is a common guess with some comments being, "He's gotta be Sun King, right?" and "I will bet good money that Ethan Hawke is playing Sun King." Whoever he ends up playing, watching the Oscar nominee share scenes with Oscar Isaac is more than enough to keep us invested.