Here Is When American Gods Will Premiere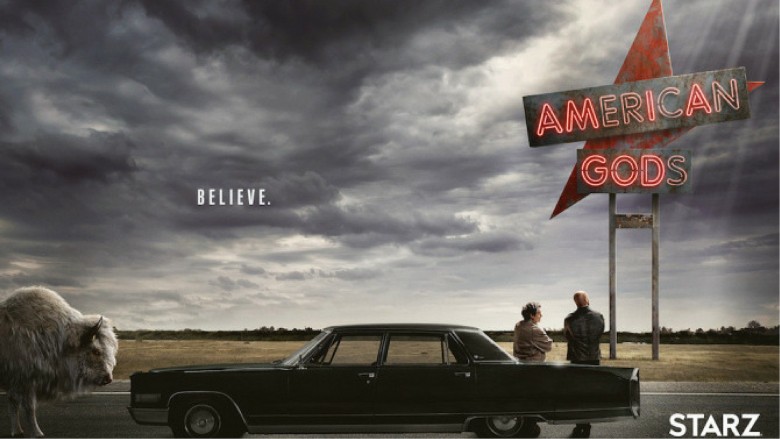 Starz's highly-anticipated adaptation of Neil Gaiman's American Gods will premiere on April 30, Variety reports.
The show, from Hannibal and Pushing Daisies' Bryan Fuller, stars The 100's Ricky Whittle as Shadow Moon, a con recently released from prison who finds himself working with a mysterious man named Mr. Wednesday (Ian McShane), who he later finds out is actually the Greek god Odin. Shadow becomes entangled in a war between the ancient gods and the gods of new American obsessions like media, celebrity, and technology.
"America is intrinsically poor spiritual soil for gods in Gaiman's world, leading to inevitable conflict among the generations of deities," Variety writes.
The show also stars Orlando Jones as Mr. Nancy, aka the African trickster God Anansi, Gillian Anderson as the new god Media, Emily Browning as Shadow's wife Laura, and Pablo Schrieber as the leprechaun Mad Sweeney. Jonathan Tucker, Cloris Leachman, Peter Stormare, Kristin Chenoweth, Yetide Badaki, Bruce Langley, Crispin Glover, Chris Obi, Demore Barnes, Corbin Bernsen, Dane Cook, and Mousa Kraish also appear.
Gaiman's novel won a Hugo Award after being released in 2001. Gaiman, whose other works include Stardust, Coraline, and the Sandman comics, will also executive produce the series.
While we wait for American Gods, see the other TV shows that we think will blow everyone away in 2017.