Why Loki's Renaissance Faire Location Is More Important Than You Realize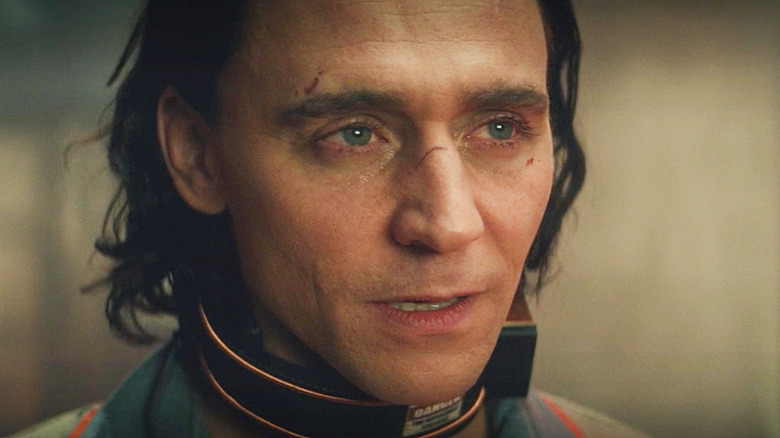 Marvel Studios/Disney+
Contains spoilers for "Loki"
Throughout the first two episodes of "Loki," the show has taken viewers to a handful of different locations across time — some from the past and some from the future. Loki (Tom Hiddleston) and Time Variance Authority agent Mobius M. Mobius (Owen Wilson) travel to Pompeii, Italy and Haven Hills, Alabama, while the latter also drops in on Aix-en-Provence, France in 1549.
In "Loki" Episode 2, things kick off at a renaissance faire in 1985. The TVA had sent a group of Minutemen to the location in order to track down the rogue Loki variant causing chaos in different timelines. It's revealed that the faire is located is in Oshkosh, Wisconsin. 
Most people will recognize the name for the clothing company OshKosh B'Gosh, which originated in the town in 1895. It might seem like a completely random town to choose for the renaissance faire's location in "Loki," but there's actually a significant reason for its choice (and it doesn't have to do with the clothing company).
The renaissance faire location pays homage to a Marvel Comics great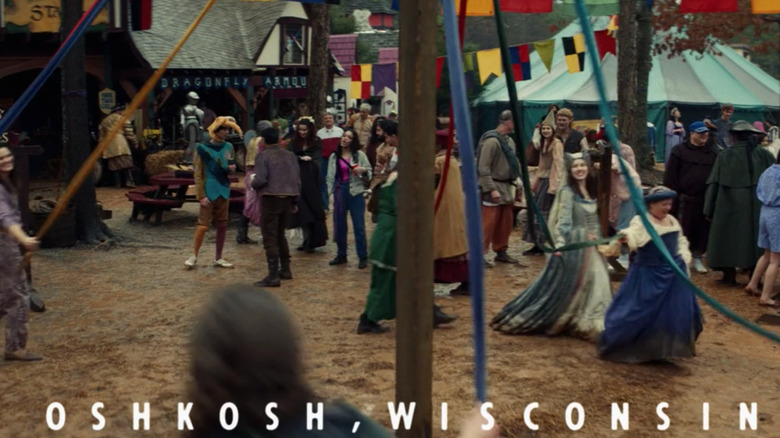 Marvel Studios/Disney+
Marvel Comics artists designed the character of Mobius M. Mobius to look like Mark Gruenwald, an employee of the publisher responsible for creating iconic characters like Crossbones and U.S. Agent. In fact, since all the TVA agents in the comics are clones of Mobius, they all resemble Gruenwald, who had a bold mustache and a receding hairline (via io9). Countless people at Marvel adored Gruenwald, admiring his playful nature and love for practical jokes, per ComicsAlliance. In "Loki," Owen Wilson resembles Gruenwald through his mustache, though their hair colors are different. 
But that's not the only way "Loki" gives a nod to the late comic book writer, who died of a heart attack in 1996. Per his New York Times obituary, Gruenwald was born in Oshkosh, Wisconsin. Choosing Oshkosh for the site of the renaissance faire in "Loki" Episode 2 was another way to pay homage to Gruenwald.