The Most Wholesome Criminal Minds Moment According To Fans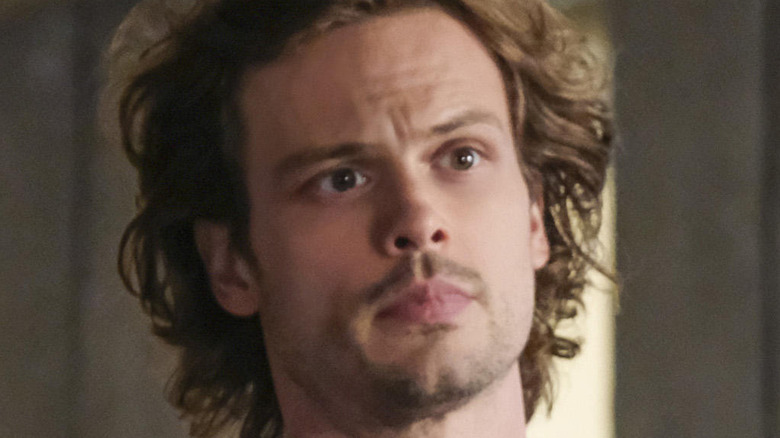 CBS
"Criminal Minds" remains one of the most successful crime procedurals ever to air on broadcast television. The series concluded in 2020 after 15 seasons, though, a highly anticipated "Criminal Minds" revival is currently in the works on the new Paramount+ streaming service. With 323 episodes, there are plenty of enjoyable stories for fans to rewatch when they're missing the BAU team.
The veteran crime drama was a huge success not only for its incredible, often bone-chilling mysteries, but for its memorable and lovable characters as well. Though the plots are centered around some pretty gruesome and horrifying crimes, the camaraderie and respect between the main characters is what makes the show such a rewarding and enjoyable watch. For 15 seasons, fans loved watching Hotch, Prentiss, Rossi, and the rest of the gang grow not only as coworkers, but as friends. The moments of levity are certainly needed for a team dedicated to finding brutal murderers and serial killers, and they're loved by fans as well. According to some "Criminal Minds" fans on Reddit, there's one wholesome moment in particular that sticks out.
JJ'S son dresses up as Reid for Halloween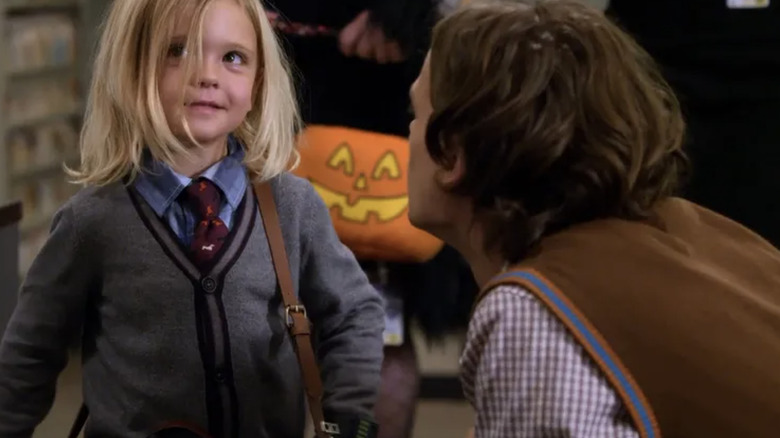 CBS
The close relationship between J.J. Jareau and Dr. Spencer Reid  (AJ Cook and Matthew Gray Gubler, respectively) has always been a fan favorite. "Criminal Minds" writers always teased fans with the possibility of a romantic subplot, but the two ultimately just remained close friends — even at the end. However, one very cute Season 8 moment shows just how important Reid is to J.J.'s life. In Episode 5, J.J. comes into the office to share that her son, Henry (A.J. Cook's real-life son Mekhai Andersen), has gotten over his fear of trick-or-treating on Halloween — by dressing up as his favorite BAU profiler, Dr. Spencer Reid.
In Reddit's "Criminal Minds" community, user darcyxstyles shared a Tik Tok from @tapesbyalyssa that shows the "best most wholesome scene in the entire series." In the clip, Henry comes into the office dressed in a tiny sweater vest with a messenger bag, just as Reid wears, proudly showing off his very adorable costume. Reid, of course, is thrilled. User sparklyashbash loves the scene, too, saying, "This is like my favourite moment in the entire series. Spencer's delighted face is just so sweet." "It's just such a pure and sweet moment. They always put Reid through hell he needs these sweet moments," user reidlover4life added.
We think this moment is very cute, too, and love how happy Reid is to see the Henry's admiration. While there are plenty of wholesome moments in "Criminal Minds," this might take the cake.