How Tyrese Gibson's Roman Will Be Different In F9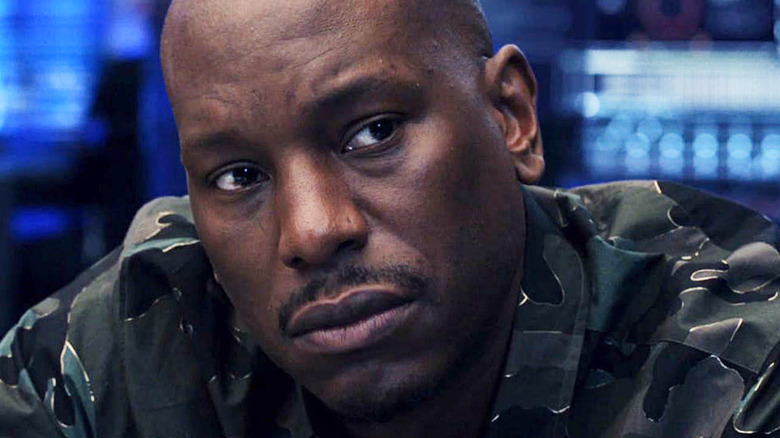 Universal Pictures
Roman Pearce (Tyrese Gibson) has been a staple in the "Fast" franchise since his debut in 2003's "2 Fast 2 Furious." He has appeared in every film except the original and "The Fast and the Furious: Tokyo Drift," and become a character "Fast" fans just can't live without. Right off the bat, Roman was the wisecracking, fast-talking jokester who perfectly complimented Paul Walker's Brian O'Conner. However, his back-and-forth rapport now lies with fellow "Fast" regular Tej (Ludacris), as the duo spend much of their screen time bantering with one another. In fact, fans have been hoping to see Tej and Roman "Fast" spinoff, something Ludacris noted could happen if the fandom asks for it enough.
Roman and Tej's playful relationship is a pillar in the "Fast" films, primarily due to the former's comedic nature. However, we can expect that to change just a little bit in "Fast & Furious 9," as Gibson has suggested his character will see a shift in the film.
Tyrese Gibson says Roman won't be his usual playful self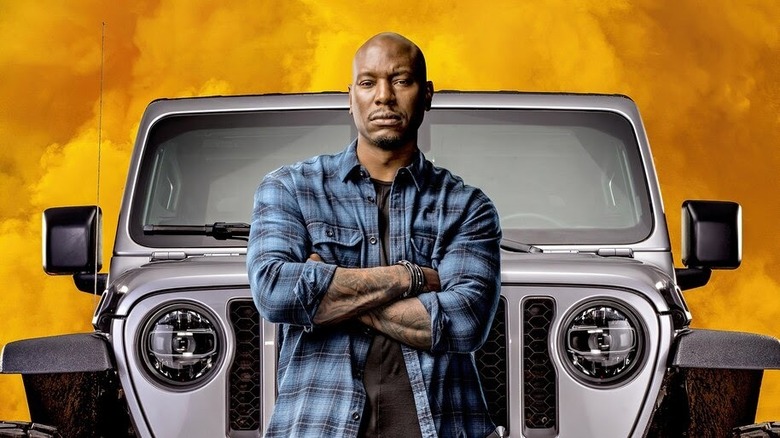 Universal Pictures
At an "F9" press event with Tyrese Gibson, the actor noted that his character would be slightly different in the new film. According to Gibson, Roman won't be snacking, as he is typically seen doing during the movies' calmer scenes. This is primarily because his character is getting more dialogue than normal. Gibson said Roman talks much more in "F9," and fans can expect more than wisecracks from the jokester. In addition, he suggested that Roman will have a more dramatic side to him in the sequel, with Gibson noting he doesn't want to be the punchline guy this time around.
Drawing off his dramatic performances in former films like "Baby Boy" and "Waist Deep," Gibson went to a deeper place for "F9." He mentioned that Justin Lin was open and accommodating to his requests regarding a more serious Roman, noting that the director heard him out and gave him what he wanted. Don't worry, though, Gibson has promised Roman hasn't lost his sense of humor, and you can expect the laughs to keep on coming.