What Is The Song In The Coors Light Commercial?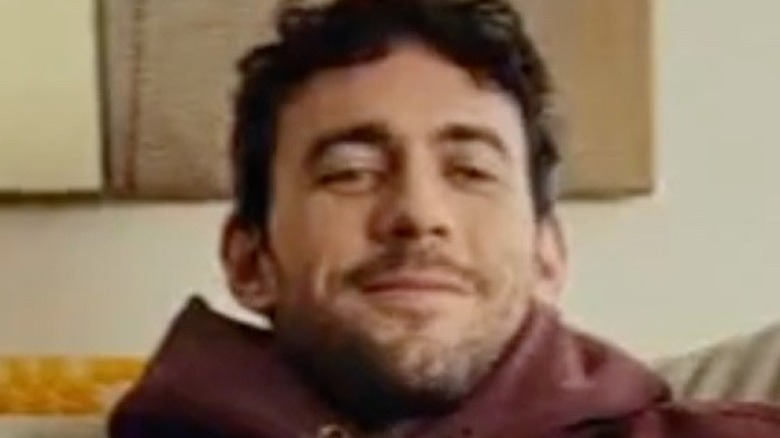 Coors Light
College hoops fans had much to cheer about as March Madness made its return this year after missing out in 2020 due to the COVID-19 pandemic. There were plenty of commercials that aired celebrating the return of busted brackets and at-the-buzzer shots. But a particular one by Coors Light definitely stood out for many sports fans.
Via iSpot.TV, the ad showed a man walking through his apartment, which was full of evidence that many attempted hobbies had quickly become forgotten during quarantine. From a stack of unfinished novels to an exercise bike that had transformed into a makeshift laundry hamper, no activity had quite managed to stick. Also, nothing was going to compete with the man reconnecting with his true love — sitting down with his romantic partner while drinking a Coors Light and watching basketball.
It's a simple but effective message made clear by the commercial's chosen song, which may be familiar to fans of classic country music.
Lookin' For Love was featured in a popular John Travolta movie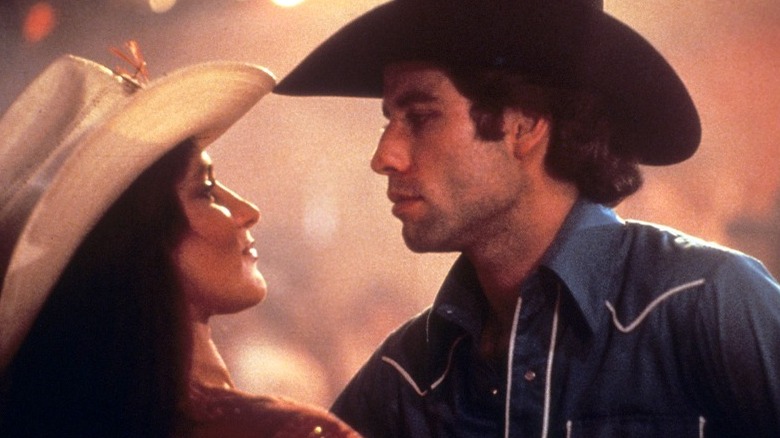 Paramount Pictures
The song played in the Coors March Madness commercial is "Lookin' for Love" by country music singer Johnny Lee, and the ad isn't the only time the song has served as a proper onscreen soundtrack for people seeking true love.
While Lee provided the vocals for "Lookin' for Love," he didn't actually write it. Via AllMusic, the song was written by songwriters Wanda Mallette, Bob Morrison, and Patti Ryan and was given to Lee by music mogul Irving Azoff. Director James Bridges came to Texas in 1979 to shoot "Urban Cowboy," a romantic western movie that starred John Travolta and Debra Winger and attempted to capture the popularity of country music in the late '70s and early '80s. Azoff was in charge of the film's soundtrack and wanted to feature Lee on it.
The song became a breakout hit, rising to No. 5 on the Billboard pop charts and No. 1 on the country music charts. Per the RIAA, the song and Lee's following album of the same name were certified gold. Given the turbulent romance between Travolta and Winger's characters in "Urban Cowboy," "Lookin' For Love" served as the perfect soundscape for the movie's central plot.
It's got quite the legacy in country music. Via Music Mayhem, "Lookin' for Love" was celebrated in 2020 during the CMAs when Old Dominion performed a cover of it to commemorate the 40th anniversary of "Urban Cowboy." As for Lee, the country artist is still producing new music despite dealing with dire health issues. As People Magazine noted, the country musician was diagnosed with Parkinson's disease in 2018 and has undergone two brain surgeries. But he still performs and actually released his latest album, "Everything's Going To Be Alright," in 2021.