Call Me Kat Season 2 Release Date, Cast, And Plot - What We Know So Far
Fox
It's quirky, it's imaginative, it's funny — and now you can refer to "Call Me Kat," Mayim Bialik's first post-"The Big Bang Theory" project — as a hit. 
The series is all about Kat (Bialik), a quirky former college professor who's spurred to quit her job and open up a cat café by her father's death. She uses money her parents had set aside for the very-single Kat's wedding to fund the business, much to the horror of her mother, Sheila (Swoosie Kurtz), who fears her daughter will end up alone and constantly sets her up on blind dates. Kat's heart has a mind of its own — she's attracted to Max (Cheyenne Jackson), a bartender and her former college flame, but she's also involved with Oscar (Christopher Rivas), a delivery man who becomes her boyfriend as the first season progresses. Phil (Leslie Jordan) and Randi (Kyla Pratt) both work with Kat and eventually become close friends with her, and Carter (Julian Gant) owns the bar next to Kat's place and often finds himself chagrined by the gang's antics. She also frequently breaks the fourth wall and directly addresses the show's viewers. 
"Call Me Kat" was renewed for a second season by Fox on May 12, 2021, according to Deadline. What will it be about, who will star in it, and when can you expect to watch it? We have some purr-fectly good info for you.
Updated October 27, 2021: This article has been updated with the official premiere date for Season 2 via Fox.
When will the second season of Call Me Kat be released?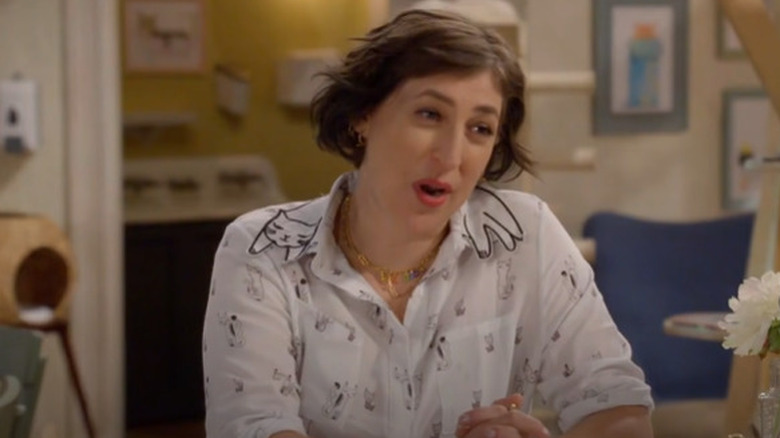 Fox
With shooting schedules returning to normal all around Hollywood amid the waning (hopefully) Covid-19 pandemic, "Call me Kat" went back into production in the late summer, as most multi-camera sitcoms and series were also able to do. That said, Fox is holding the show for its 2022 midseason, according to TV Insider, as it did in 2021. For a while, we were just waiting for the network to confirm the exact day of the premiere, and the powers that be finally came around in mid October and dropped a string of mid-season dates for us to anticipate — including one for Season 2 of "Kat." The sophomore season will begin right at the top of the new year, on January 9 (via TVLine).
According to TV Insider, the series will be joining comedy newcomers  "Welcome to Flatch" and "Pivoting," returning drama "9-1-1 Lonestar," new dramas  "Monarch" and "The Cleaning Lady," returning reality competition program "I Can See Your Voice" and new reality competition programs "Next Level Chef," "Domino Masters," and "Don't Forget the Lyrics" on Fox's midseason slate.
Who will star in the second season of Call Me Kat?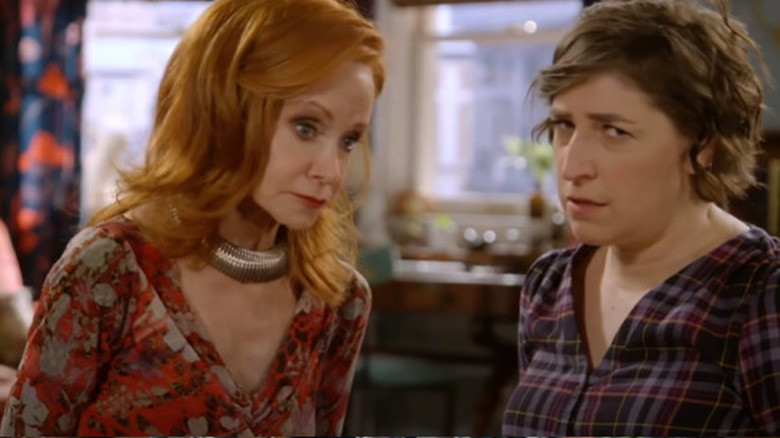 Fox
According to a statement published by Deadline, Michael Thorn, President of Entertainment, Fox Entertainment anticipates that the full cast — Bialik, Kurtz, Jackson, Jordan, Gant and Pratt — are expected to sign on for a second season. "Together, they share a winning chemistry that we, and viewers, adore," Thorn told the outfit. There's no word if Christopher Rivas will be bumped up from recurring status, as his character, Oscar, was heavily involved in the tail end of Season 1's plot. 
The show will, however, be losing its showrunner. Darlene Hunt, who was also an executive producer on the show, will exit the series. According to Deadline, negotiations are in place to find someone to replace Hunt. Bialik, Jim Parsons, Todd Spiewak, Angie Stephenson and Miranda Hart will continue on as executive producers. Alison Mo Massey and Mackenzie Gabriel-Vaught — working on behalf of Parsons' That's Wonderful Productions and Bialik's Sad Clown Productions, will continue to oversee production.
There have been no announcements as to any guest stars who might appear in the second season.
What will the second season of Call Me Kat be about?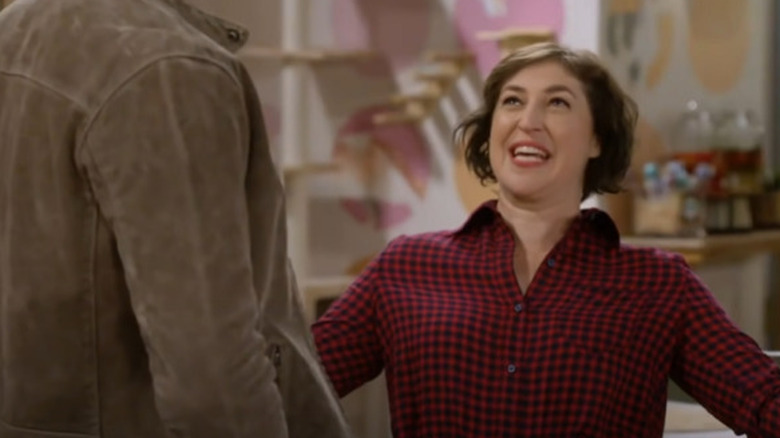 Fox
Warning: The rest of this article will contain spoilers for the Season 1 finale of "Call Me Kat," "Cat-A-Versery."
When we left Kat, she was in the middle of a romantic pickle. Caught between Oscar and her resurgent feelings for Max, she was knocked for a loop by Oscar's insensitive reaction when one of her cats passed away. Max initially comforted Kat through the ordeal, forgiving her for writing his ex-girlfriend (whom he'd retained feelings for) an email while drugged on sleeping pills which caused the ex to order Max to never contact her again. 
However, Oscar then redeemed himself by taking a two hour trip to retrieve the cat's ashes. This left Kat more confused than ever about which man she truly loves. It's thus likely that the second season will continue to address the Kat-Max-Oscar triangle.
With the first anniversary of Kat's cat café behind her, it's likely the business is here to stay, and will remain a focal point of storylines. Randi will likely continue to keep pursuing her passion for photography (especially now that she's broken up with her boyfriend, Daniel), and Phil and Sheila will continue to dispense sometimes contradictory advice to Kat.