The Amazing Samurai Sword That Fetched Over $10k On Pawn Stars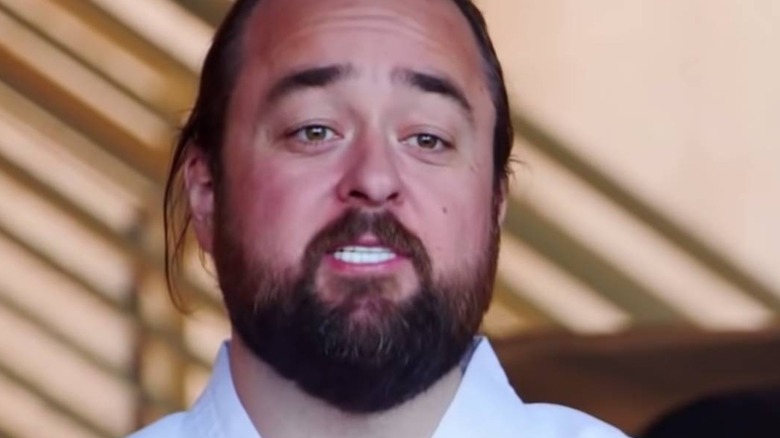 History
The guys at the Gold & Silver Pawn Shop in Las Vegas know plenty of trivia. They all have their areas of expertise, such as Chumlee having a surprising breadth of knowledge on collectible shoes. It's clear they're all intelligent, and having to deal with a bunch of rare, valuable antiques over the years has undoubtedly helped them acquire the knowledge they need to make good decisions. 
Still, the team needs to call in experts every once in a while when an item comes in that stumps even them. That was the case for Season 17's "Slice and Dice," when a woman came in selling a samurai sword. Such weapons are nothing new for the "Pawn Stars" crew, and Corey even made a nice profit after gambling and paying $1,500 for a sword for which he didn't know the actual value. 
Corey doesn't make the same kind of guess this time around. After all, this seller initially asks for $8,000, so he needs to make sure he can turn a profit off of it. Fortunately, the team is friends with Mike Yamasaki, and he delivers some surprising news about the piece. 
Corey ends up spending $12,000 for the sword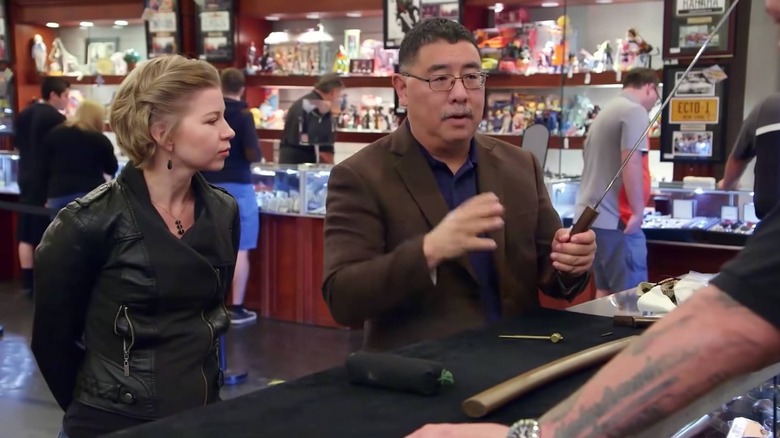 History
It should go without saying, but you definitely shouldn't attempt to remove the handle from a samurai sword unless you're a professional like Mike Yamasaki. He knows exactly where to look to find all the information he needs, and this particular item has quite a storied history to it. The weapon dates back to the 1600s, and Yamasaki can even identify the former owner of the sword used it for decapitations. To everyone's surprise, he appraises the item up to $15,000. It's significantly more than the seller initially wanted, and after some back and forth, she ends up selling it for $12,000. 
Of course, you can't bring a sword into the Gold & Silver Pawn Shop and not expect Chumlee to practice his samurai skills. Before Yamasaki talks shop with Corey, he gives Chumlee a lesson on properly using a sword. He's actually able to chop down a few targets before it's time to get down to brass tacks. 
Samurai swords are hot commodities on the reality series, so it's no wonder Corey was willing to go up so high to get this one. After all, when UFC president Dana White stopped by "Pawn Stars," he purchased $69,000 worth of weaponry to add to his collection (via MMA Fighting). If White ever stops by again, the employees will undoubtedly have even more collectibles for him to look through.