The $1,500 Gamble Pawn Stars Made On A Samurai Sword That Paid Big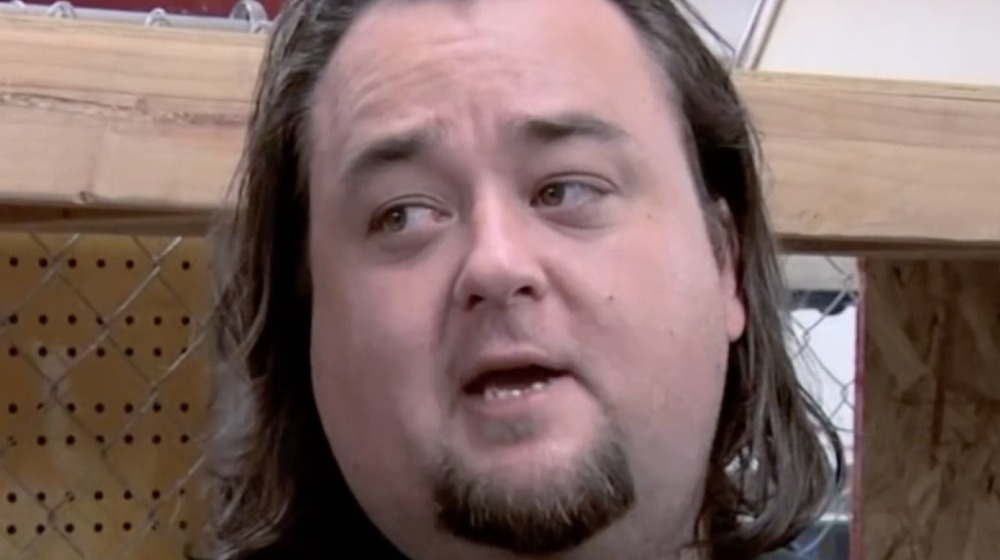 History
History channel's hit show Pawn Stars is known for highlighting high-end, rare, and unique items that come through the family-owned Gold & Silver Pawn Shop, located in Las Vegas, Nevada. Over the years, fans have loved watching the haggling, treasure hunting, and heartbreak that goes into each season since the show premiered in 2009. Three generations of the Harrison family operate the pawn shop, and while they don't always buy the objects and artifacts that are brought in, they're always willing to give a potential customer their best offer.
While the stars of Pawn Stars generally get as much information as they can before making offers on an object through their own research and consultations with experts, there are times when they have to make decisions based on limited facts and their gut feelings. For instance, there was one particular instance when Corey made a $1,500 gamble on a samurai sword that paid big in the end.
The gamble Corey took with a samurai sword
In the season 7 episode "The Last Samurai," which aired in 2009 (per IMDb), a customer comes in with a potentially profitable item: a genuine samurai sword. Initially, the customer asked for $5,000.
Corey is reluctant to even make an offer, since his usual go-to for weapons questions is out of town. In an aside, Corey told the audience how he's trying to prove that he's ready to be a part owner in the shop and wants to buy it without a second opinion. He notes that he's seen similar swords sell for thousands of dollars, and he thinks this might be a gamble worth taking.
After telling the customer that much would depend on whether the sword could be fully restored in the United States, Corey offers $800 for the sword. The customer retorts, "That's not even $100 a century. ... It's worth every bit of $5,000." However, after a bit of haggling, the customer agrees to Corey's top offer of $1,500.
An expert says the $1,500 gamble made on Pawn Stars was worth it
When his father, Rick, and grandfather, Richard, find out about the deal, they're shocked that Corey bought the weapon without having an expert look at it first. Corey brings in an expert appraiser of Japanese swords, Mike Yamasaki, who explains that more than 3 million swords are thought to have been brought out of Japan after World War II. "The Japanese sword is what gave the samurai his status. You cannot be a samurai without the samurai sword. ... Let's see if you got lucky," said Yamasaki.
The sword expert goes on to remove the handle, and he discovers the maker's name engraved in the steel. He says the maker served a powerful family making weapons for high-level samurai, and that the sword was made in the late 1600s. In its current condition, the expert quotes a price of $5,000 to $6,000, but he says if Corey invests $3,000 to restore it, he could sell the weapon for $15,000.
So, it's clear that the $1,500 gamble Pawn Stars star Corey made on a samurai sword paid off big.