This Classic TGIF Show Is Getting Reborn On HBO Max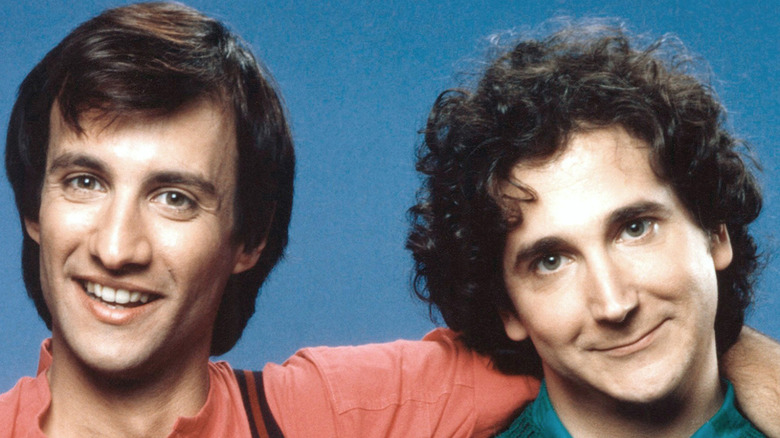 ABC
Does HBO Max have some kind of specific adoration for the ABC lineup from 1986? We have to assume so based on some of their recent programming decisions. Early on in the streaming channel's lifespan, it was announced that a reboot of the classic school-based sitcom "Head of the Class" was being produced, according to Variety. The original "Head of the Class" debuted 35 years ago on ABC in 1986. It turns out that's not the only show whose pilot aired that very same year and on that very same network that HBO Max is bringing into the modern day. Today we learned that "Perfect Strangers" is also getting a reboot for HBO's streaming platform — and, yes, that's a very big deal.
For the uninitiated, "Perfect Strangers" told the story of two cousins, one from America and the other from a fictional island called Mypos, who move in together in Chicago. The show starred Bronson Pinchot as Balki Bartokomous and Mark Linn-Baker as Larry Appleton. It was a light-hearted, all-ages "Odd Couple" story that found so much success that it lasted for eight seasons.
But what makes "Perfect Strangers" (and its reboot) notable, isn't just the show itself, but the lineup it eventually led three years after its debut — TGIF. Yes, the Friday night lineup that gave us "Full House," "Boy Meets World," "Sister, Sister," and a host of other instant classics people still watch to this day began its original broadcast with "Perfect Strangers" at 8 p.m. EST. In fact, the elevator operator for "Perfect Strangers" was none other than Harriette Winslow (Jo Marie Payton) — a character who would later be spun off in 1989 into the stone classic series "Family Matters."
Before we start hypothesizing a potential full return of TGIF, let's talk about what the new "Perfect Strangers" is going to look like.
Perfect Strangers moves from Chicago to Brooklyn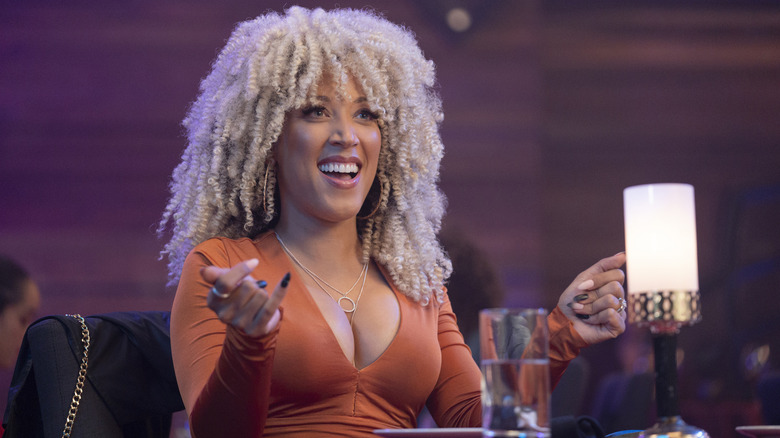 HBO
According to Variety, the new "Perfect Strangers" will be a multi-camera sitcom starring Deja (Robin Thede) and Poppy (London Hughes), two women who discover they are half-sisters when they both inherit a one-bedroom apartment in Fort Greene, Brooklyn. Just like with Balki and Larry from the original series, Deja and Poppy come from completely different walks of life and must find a way to live together in a tiny apartment.
In addition to the change of location from Chicago to New York, the pair's apartment is also located directly above a trap yoga studio — which is sort of like living above a club whose DJ spins during the day instead of the middle of the night. We imagine the yoga studio will factor into the show at some point. After all, while not hearing the thump of a club all night sounds like an upgrade, this is the 2020s, which means one of these women almost certainly works from home. 
Thede is no stranger to HBO. She created the comedy series "A Black Lady Sketch Show" which has two seasons under its belt with a third season confirmed as of May 2021, via Deadline. Hughes, meanwhile, is a British comedy writer who recently appeared on "The Second City Presents: The Last Show Left on Earth" alongside former "30 Rock" star Jack McBrayer.
More information about the "Perfect Strangers" reboot should become available as it develops.