Star Trek: Prodigy Cast And Characters Have Finally Been Announced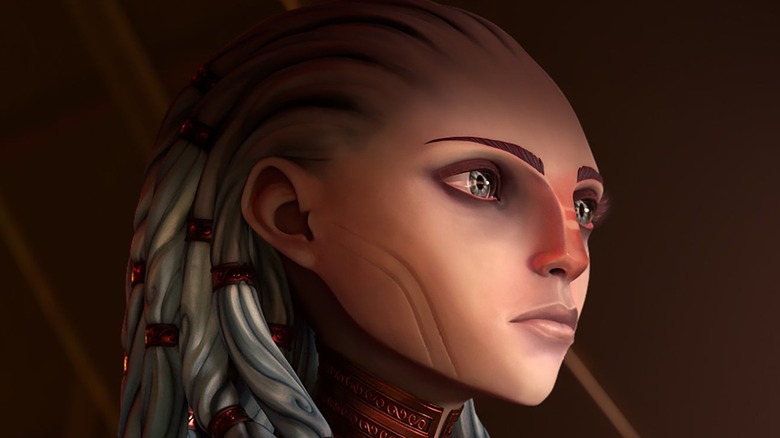 Paramount+/Nickelodeon
Over the last few years, the world of "Star Trek" has been expanding like the nebula in that one episode of "Star Trek," and if you were a real fan, you'd get that very specific reference. "Picard" gave fans a look at the late-in-life adventures of Jean-Luc and his merry band of new best friends. "Discovery" has transported its crew from the distant future to the even more distant future. "Lower Decks" asks and answers the eternal question of "What if 'Star Trek' gave its fans fewer anxiety attacks?"
And in 2021, the franchise will roll out "Star Trek: Prodigy," a series-first computer animated program aimed at younger viewers. The show will follow a group of young, diverse aliens on a derelict ship, trying to make it in the Delta Quadrant with the help of a Captain Janeway emergency hologram, voiced by returning "Star Trek Voyager" star Kate Mulgrew.
And now, adding more fuel to the excitement fire, the joint Paramount+ and Nickelodeon series has revealed the stacked voice cast that will bring this motley crew to life.
The cast of Star Trek: Prodigy keeps getting better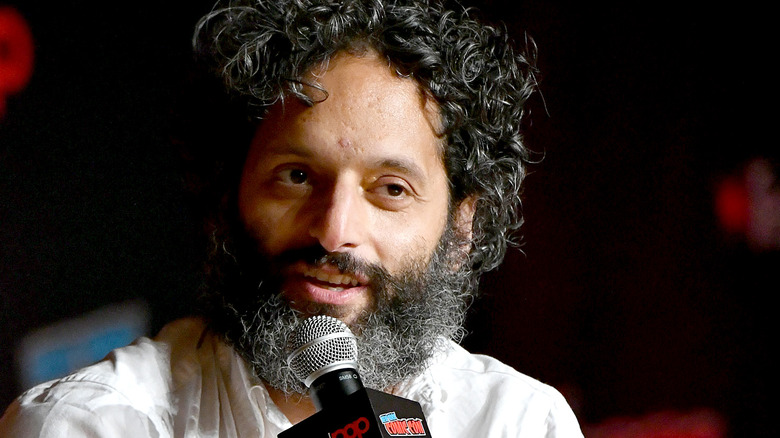 Craig Barritt/Getty Images
Starting off, there's Rylee Alazraqui of "Home Economics" in the role of Rok-Tahk, an eight-year-old member of the Brikar species, a little-explored race of rock-skinned aliens which have been relegated to expanded universe novels up to this point. A noncorporeal Medusan named Zero will be voiced by Angus Imrie from "The Crown."
Brett Gray of "On My Block" brings some mystery to the table as Dal, an optimistic 17-year-old hailing from an unknown species. Jason Mantzoukas looks set to boldly go where no heynong man has gone before as Jankom Pog, a characteristically argumentative Tellarite. "Army of the Dead's" own Ella Purnell joins the crew as Gwyn, a Vau N'Akat from a mining planet finally headed out to see what the galaxy has up its sleeve. Rounding out the cast is veteran voice actor Dee Bradley Baker, whose IMDb profile might actually crash your browser thanks to its 625 entries, ranging from the voice of Olmec on "Legends of the Hidden Temple" to a few dozen characters in the animated "Star Wars" stories. He'll be playing Murf, a lovable blob of slime with a troubling habit of eating chunks of the ship.
While Paramount+ and Nickelodeon have yet to nail down a firm premiere date for "Star Trek: Prodigy," their newly locked-in voice cast bodes well for a proposed 2021 debut. Fans will be waiting like Temba, his arms open.