Ned Beatty's Best Roles Ranked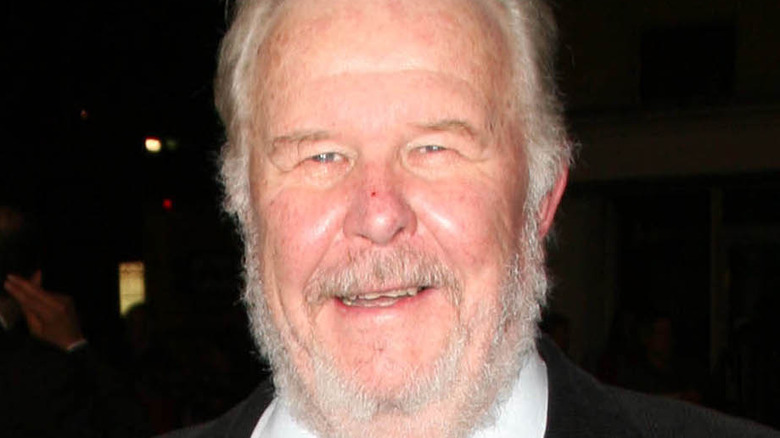 Shutterstock
Ned Beatty was a tremendous character actor who graced our screen for over four decades, and left a tremendous legacy of amazing performances. The news of his passing away on June 13, 2021 was devastating for the entire entertainment industry, and many Hollywood luminaries have shared their condolences and memories of the acting titan (per The Wrap).   
Beatty's 165 acting credits are an incredibly vast body of work that contains very little fat, and the 83-year-old actor's tragic death by natural causes has no doubt caused many fans to revisit some of his finest works — and there's no shortage of selection. As writer Joe Hill tweeted: "Ned Beatty was an instant upgrade to every single film he was ever in." 
Knowing Beatty's tendency to elevate the viewing experience whenever he appeared on screen, it's borderline impossible to objectively determine the biggest gems in his treasure chest of a career. Nevertheless, even the best actors have certain roles that have managed to rise above the rest, for one reason or another. Let's take a look at Ned Beatty's five most memorable roles, ranked from great to even greater. 
5. Detective Stanley Bolander in Homicide: Life on the Street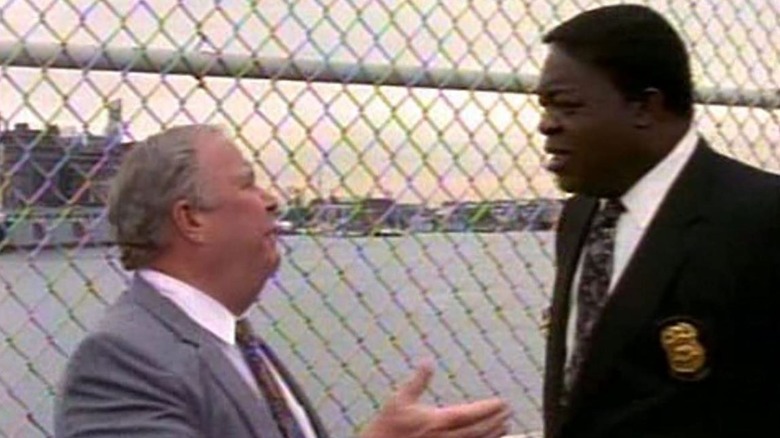 NBC
These days, seeing a star of Ned Beatty's caliber grace a TV show might be par for the course, but back in the early 1990s, it wasn't necessarily a given. Nevertheless, from 1993 to 1995, Beatty was part of the iconic cast of NBC's "Homicide: Life on the Street." The character actor portrayed detective Stanley "The Big Man" Bolander, the grand old man of the show's homicide squad. Outwardly, Bolander appears to be a fairly classic, ornery veteran type, but he has a surprising gentleness, and a complex, conflicted inner life. 
Bolander's tenure on the show ends after just three seasons, as he retires from the force after suffering a serious and traumatizing gunshot injury — though he does make a brief return in 2000's "Homicide: The Movie." Nevertheless, his presence is felt throughout the show — and multiple other ones, for that matter. Bolander's partner in the show is none other than the iconic John Munch (Richard Belzer), who goes on to become a mainstay in "Law & Order: Special Victim's Unit," and appears in multiple other TV shows. Though the relationship between the two curious cops can be borderline antagonistic, they learn to respect each other — and Munch later refers to Beatty's character as his mentor. It's oddly fitting to Bolander's multifaceted personality that he ends up training one of the most famous TV cops of all time. 
4. Otis in Superman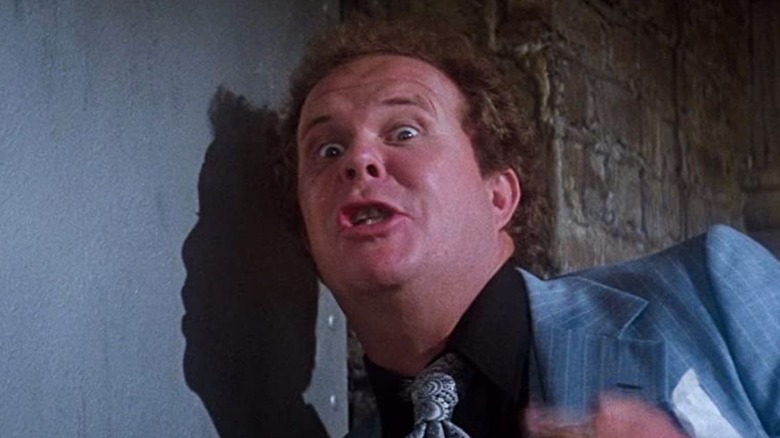 Warner Bros.
The delightfully kooky Otis acts as Lex Luthor's (Gene Hackman) assistant in the classic 1978 version of "Superman," and Ned Beatty delivers a masterclass portrayal of a bumbling henchman. Though ostensibly on Luthor's side, Otis is fairly simple and innocent, and his string of easily avoidable mistakes over the course of the movie is, on occasion, almost as big a threat to the villain's plans as Superman (Christopher Reeve) himself. As such, it's hardly a surprise that Luthor opts to leave Otis behind when he escapes from prison in the 1980 sequel. 
Beatty's tenure in the franchise is comparatively short-lived, but his character has made a lasting impression. Though Otis was created specifically for the movie, a version of the character has made a brief cameo in the mainstream DC comics universe, and several other iterations of Otis have popped up in other DC projects. The character also got a super-stealthy reference in the Batman video game, "Arkham Knight," in which a district on Gotham City's Founders' Island is called "Otisburg" — almost certainly a loving nod at the original Otis' attempt to name a part of Luthor's real estate plan after himself.
3. Lots-o'-Huggin' Bear in Toy Story 3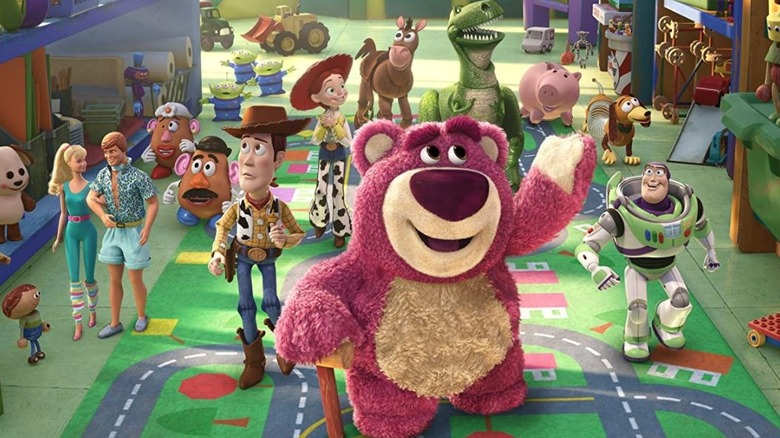 Disney/Pixar
As Ned Beatty's considerable list of acting credits proves, he was an amazing character actor whose ability to project incredible warmth, deep insecurity, and boundless ruthlessness made him a perfect casting choice for most every occasion. In 2010, the actor used all sides of his talent to maximum effect in a rare voice role as Lots-o'-Huggin' Bear — aka Lotso — the villainous, yet tragic stuffed bear antagonist of 2010's "Toy Story 3." 
In an interview with Hollywood.com, Beatty talked about the unique challenges and opportunities the role provided. "[...]  I love the idea that you can do a line and do it again and again, and then have the director say, 'Let's try so and so,' and it's like, 'Okay, let's try that.'" he said. "I really, really enjoyed that part of it." Beatty also very much appreciated the end product, especially the film's tearjerker of an ending. "We finally got to see it almost towards the finish of it, and quite a few members of the cast and I were losing it towards the end with all those tears and that stuff," the actor revealed. "And I just was so proud to be in that film. I can't even begin to tell you."  
"Toy Story 3" director Lee Unkrich certainly shares the sentiment. On his Twitter post about the actor's passing, he had nothing but praise for Beatty and his work. "It was a joy and an incredible honor to work with him," Unkrich wrote. "Thanks, Ned, for bringing Lotso to life — both his good side and his not-so-good side. We'll miss you."
2. Bobby Trippe in Deliverance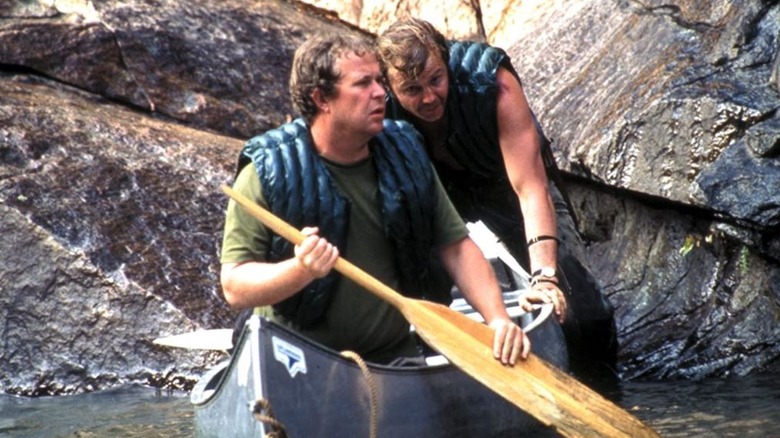 Warner Bros.
1972's "Deliverance" is notable for many things. Some of them are great, like its famed "Dueling Banjos" scene, and its multiple Academy Award nominations. Others are more controversial, such as the movie's somewhat questionable and reportedly life-ruining portrayal of the area it was filmed in. Even so, the most memorable and disturbing scene in the movie belongs to Ned Beatty.
Beatty plays Bobby Trippe, one of the central foursome of businessmen who embark on a fateful canoe trip in rural Georgia. Apart from turning in a commendable performance throughout, Beatty is also front and center in the movie's infamous "squeal like a pig" scene, in which Bobby is assaulted by one of the mountain men who take affront with him and Ed (Jon Voight). It's a pretty heavy role, especially since "Deliverance" was Beatty's very first movie. As director Jon Boorman told the Guardian in 2017, poor Bobby Trippe followed Beatty for quite some time, too. "Wherever he went, people would say: 'Squeal like a pig'," Boorman said. "It went on for years." 
As for Beatty, Bobby is exactly the kind of role he relished. The actor was somewhat notorious for gravitating toward supporting roles, due to his desire to keep the viewers on their toes. "Stars never want to throw the audience a curveball, but my great joy is throwing curveballs," he told the New York Times in 1977 (via The Guardian). 
1. Arthur Jensen in Network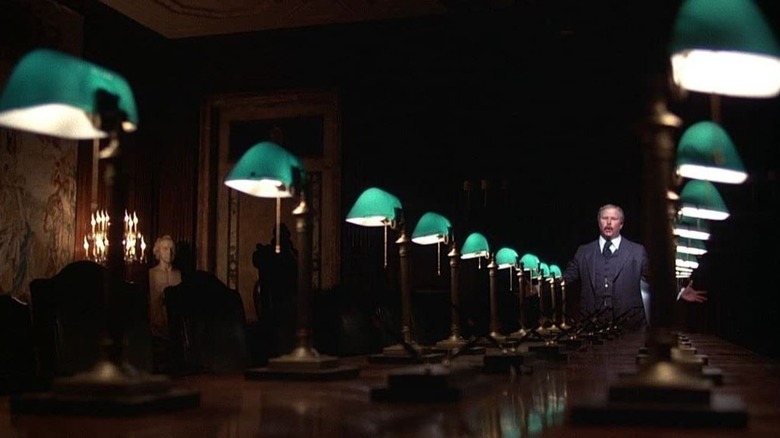 Metro-Goldwyn-Meyer
The years 1975-76 were a wild time for Ned Beatty. As Variety notes, the actor appeared in no less than three Academy Award nominees for Best Picture during this time, reliably excelling in each and every role. Arguably, this list could consist of nothing but his work during these two years, but it would be a bit unfair to limit the actor's massive résumé to this brief era. As such, his awesome turns as Martin Dardis in "All the President's Men" and as the lecherous Delbert Reese in Robert Altman's ensemble comedy-drama "Nashville" are both essential viewing, but unfortunately don't make the list ... because one of Beatty's roles from this era far overshadows both.
Beatty's talent for playing bumbling and meek characters belied his considerable knack for playing a bombastic villain. In an interview with Kim Morgan of Beverly Cinema, the actor joked about having a strong preference for the dark side of things. "I like being the bad guy. You wanna know why?" he asked. "You make more money and it's more fun." 
The actor may have been speaking in jest, but his acclaimed role in Sidney Lumet's beloved black comedy drama, "Network," is no joke. Beatty plays Arthur Jensen, a deeply ominous chairman of the Communications Corporation of America. Jensen meets the film's central character, rogue newscaster Howard Beale (Peter Finch), and delivers the mother of all booming, over-the-top supervillain speeches, essentially browbeating Beale to become Jensen's disciple and agreeing to spread his cult-like corporate message. This leads to dwindling ratings — and dramatic results for poor Beale. Beatty's short, yet impressive turn as the charismatic, terrifying media mogul earned him a highly deserved Academy Award nomination for Best Actor in a Supporting Role.