The Devastating Death Of Superman Actor Ned Beatty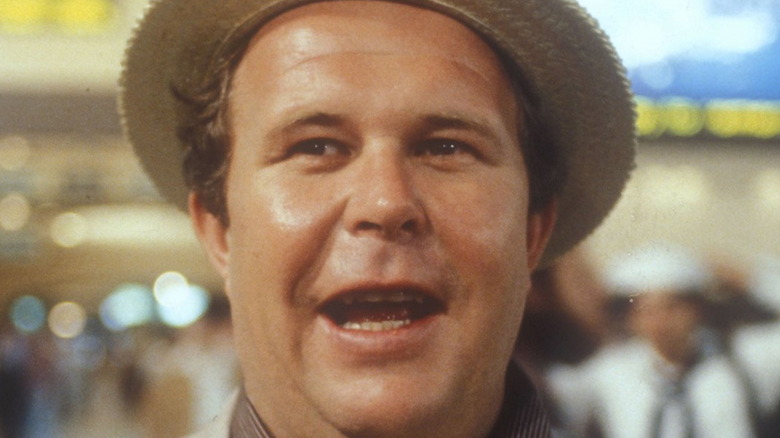 Warner Bros.
On June 13, 2021, according to the Associated Press, Oscar-nominated actor Ned Beatty — the 83-year-old performer famous for his supporting roles in such films as "Superman: The Movie," "Superman II," "All the President's Men," "Toy Story 3," and "Network" — has died of natural causes.  
According to an official statement from Beatty's manager, Deborah Miller, the legendary actor died with his loved ones gathered around him. No other details have been revealed at this time. 
For decades, Beatty had endured as one of the most recognizable actors in Hollywood, with a face and voice known to viewers of all ages. A native of Kentucky (via Deadline), Beatty first caught the acting bug at the end of his teenage years, where it fueled a stage career through his 20s, and culminated in a big screen debut with 1972's "Deliverance." From there, he would go on to play numerous roles of all stripes: with a career that spanned from the 1970s to the 2010s, acting credits across film, TV, the stage, and video games, as well as a collection of Emmy, Oscar, Drama Desk, and Golden Globe nominations to his name, Beatty's artistic choices were always unpredictable, with him just as likely to pop up as Detective Stanley Bolander on "Homicide: Life on the Street" as he was to voice the unforgettable (and deeply compelling) villain of "Toy Story 3," Lots-O'-Huggin-Bear. When Beatty appeared in great films, he elevated them, and even when he showed up in lesser films — such as the 1990 version of "Captain America" — he was usually the best part.
Ned Beatty's legacy lives on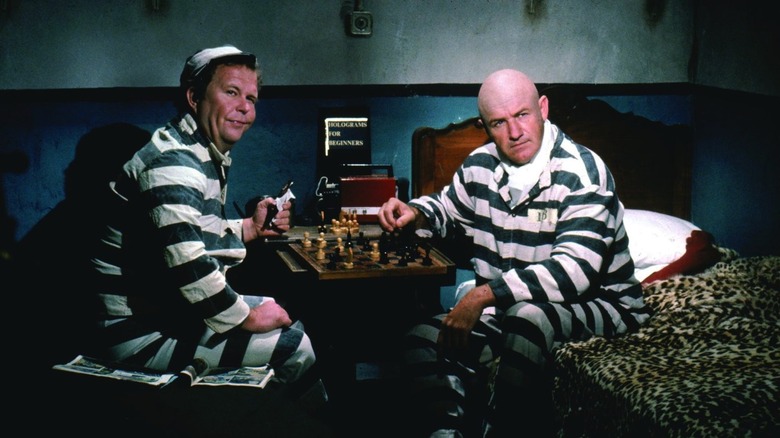 Warner Bros
Ned Beatty is remembered for a legacy of unforgettable supporting turns in classic films and TV shows. This wasn't an accident: he preferred it that way. As he explained back in the seventies (via the Associated Press) he loved the freedom and unpredictability offered by playing side characters, in contrast to starring roles: "Stars never want to throw the audience a curveball, but my great joy is throwing curveballs [...] I like to surprise the audience, to do the unexpected."
To comic book fans, of course, Beatty will always be remembered most fondly for his villainous role as Otis in the classic 1978 film "Superman: The Movie," which is largely credited with birthing the big-budget superhero movie genre that now dominates popular culture. Otis, of course, was hardly the most menacing character — as the bumbling sidekick to Gene Hackman's madcap, criminal real estate mogul, Lex Luthor, his not-so-terrifying goal appears to be christening a town with the silly name of "Otisburg" once Lex reshapes the land — but Beatty leaned hard into Otis' ridiculousness, and endowed the character with a lovable quality that viewers still look back on fondly today. Perhaps it's no wonder that Otis tributes continue to pop up today — from a 2013 comic where Otis appeared as a LexCorp security guard, to the CW's Arrowverse, where a modernized, cyborg version named Otis Graves was played by Robert Baker.
Of course, no Otis could ever top the original Otis, and Beatty's performance in such a seminal comic book film — as well as his many other supporting roles — will live on forever. May he rest in peace.