How To Watch Black Widow On Disney+ Without Paying Extra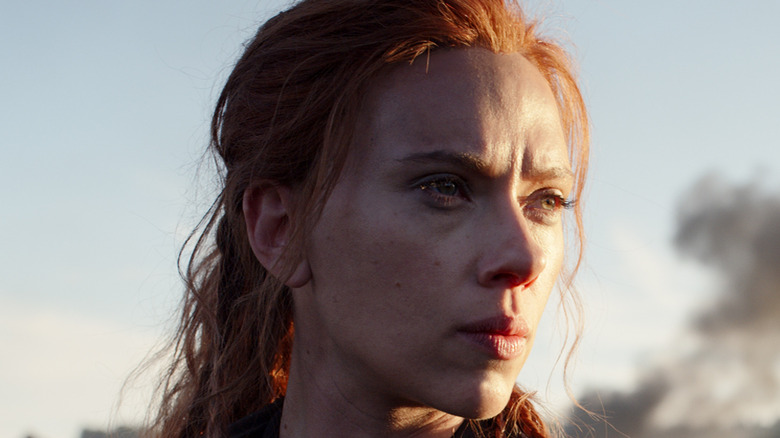 Marvel Studios/Disney
The Marvel Cinematic Universe has been a constant in our lives since "Iron Man" introduced us to Tony Stark (Robert Downey Jr) in 2008. Following the conclusion of the Infinity Saga, which played out over the course of three phases and 23 films, the MCU shifted its storytelling to our television screens with a series of Disney+ shows exploring the stories of the extended universe's supporting characters, including "WandaVision," "The Falcon and The Winter Soldier," and "Loki." There are plenty more shows to come, including "Hawkeye," but now that movie theaters are reopening, Marvel's returning to the big screen, too.
Scarlett Johansson's long-awaited solo movie, "Black Widow," which was delayed by more than a year due to the novel coronavirus pandemic, is scheduled to finally be released in theaters on July 9 in the United States. The movie, the first film of Phase Four, is set after the events of "Captain America: Civil War" and finds Nat on the run, returning to Russia to face both her past as a spy and the broken relationships she left behind long before she ever suited up as a member of the Avengers.
The movie, which also stars Florence Pugh, Rachel Weisz, and David Harbour, will debut on Disney+ the same day it hits theaters, but you'll have to shell out an additional $29.99 on top of your Disney+ subscription in order to view the film through the service's Premier Access system. If you don't want to open your wallet, though, there is a way to watch "Black Widow" without paying extra for Premier Access.
To watch Black Widow, you need a Disney+ subscription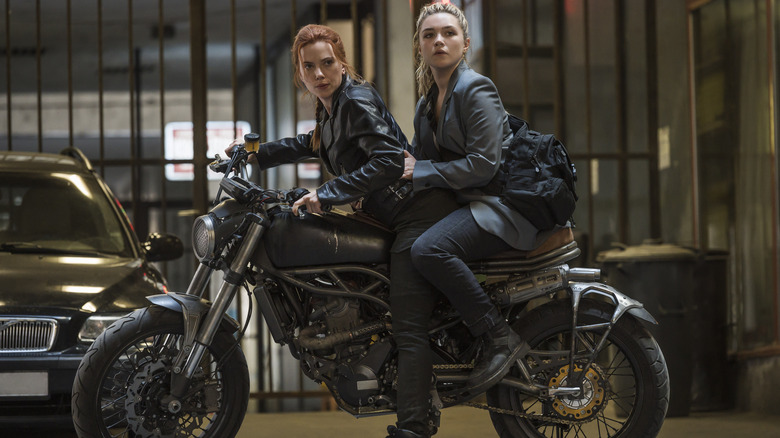 Marvel Studios/Disney
If you aren't ready to visit a movie theater or you're not willing or able to pay $29.99 to view "Black Widow" via Disney+'s Premier Access on July 9, you can still watch the film, which likely marks Johansson's final appearance in the MCU. However, you will have to wait a little while to do so.
Like all MCU movies, "Black Widow" will eventually be available to watch on Disney+ with just an active subscription to the streaming service (as of March 2021, a subscription costs $7.99 per month or $79.99 per year, or you can bundle it with Hulu and ESPN+ for a slightly higher price). So if you don't mind the possibility of spoilers and you're willing to wait to find out how this chapter of Natasha's story plays out, you can view "Black Widow" on Disney+ without any additional charge beyond the price of your subscription beginning on October 6.
It is worth noting, however, that this date falls after the release of the next film in the MCU, "Shang-Chi and the Legend of the Ten Rings," which is scheduled to hit theaters on September 3. So it's something to keep in mind, especially if you're not merely a casual Marvel viewer.