Why Anthony Mackie Was Surprised By Marvel's TV Shows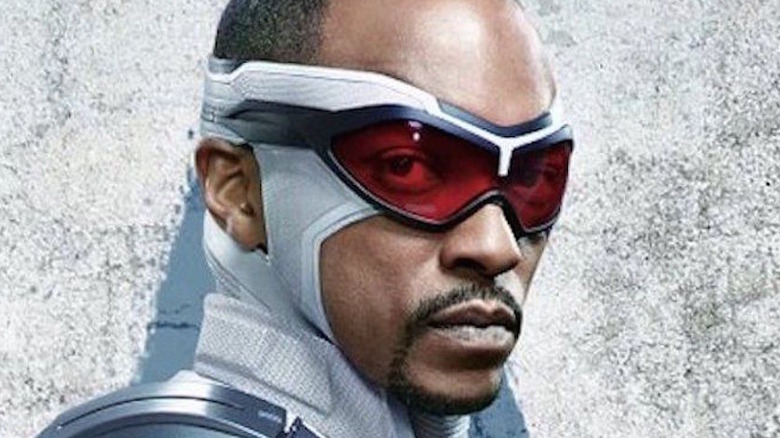 Marvel Studios/Disney+
It's been a big night for the Marvel Cinematic Universe at the MTV Movie and TV Awards, 2021 edition. More specifically, it's been a big night for Marvel TV shows.
Both "WandaVision" and "The Falcon and the Winter Soldier" took home trophies, one for Elizabeth Olsen's devastating performance as a grief-stricken Wanda Maximoff and another for "Best Duo" Anthony Mackie and Sebastian Stan. It's amazing to think that just one year ago, the idea to bring the MCU's top big-screen stars to a nascent Disney-owned streaming service for a handful of forays into serialized TV seemed an incredible risk. Before "WandaVision," Marvel properties had met with mixed success on TV. Agents of SHIELD pulled in enough eyeballs to stay on the air for years, but all five Netflix series seemed like they ended before their time. Fortunately, none of those shows really tinkered with the cinematic canon, so the prize puppy's exposure remained low.
With the Disney+ series, however, the House of Mouse was gearing up to risk the marquee characters from its multi-billion-dollar franchise, and because the COVID-19 pandemic threw production schedules for a massive loop, the MCU's quirkiest, most unconventional execution to date was also going to be the first drip of new MCU content to reach fans in over a year.
With so much riding on an outlier like "WandaVision," Kevin Feige had to have experienced a few sleepless nights. Even Anthony Mackie, star of "The Falcon and the Winter Soldier," wasn't sure the whole TV thing was going to work out for the MCU.
Anthony Mackie wasn't sure the Marvel formula would translate to the small screen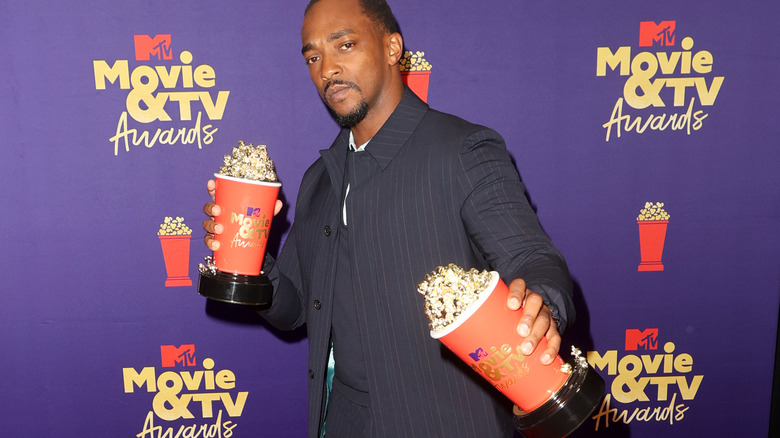 Kevin Winter/2021 Mtv Movie And Tv Awards/Getty Images
While Mackie was working the press room at the MTV Movie and TV Awards, a reporter from Variety asked him if he originally thought he might someday lead a TV series as The Falcon.
"I didn't," Mackie said, matter-of-factly. "I was very skeptical and very surprised about the idea of a TV series. I didn't think we would be able to translate onto television what we do on film, but I was blown away and surprised by how well they were able to keep the amazing scope of the film Marvel industry and take it onto Disney+."
In hindsight, having now lived in a world where both "WandaVision" and "The Falcon and the Winter Soldier" are massive, runaway hits, the success of the Marvel TV proposition seems like it was always inevitable. Both series were treated like long movies in production, with eye-popping budgets to match. From all accounts, the same care was taken with the shows' stories as might be applied to something like "Avengers: Endgame." We're certainly glad Mackie decided to give the old small screen a go. If he hadn't, we might still be stuck with this guy as Cap.