How Captain America Ended Matt Salinger's Acting Career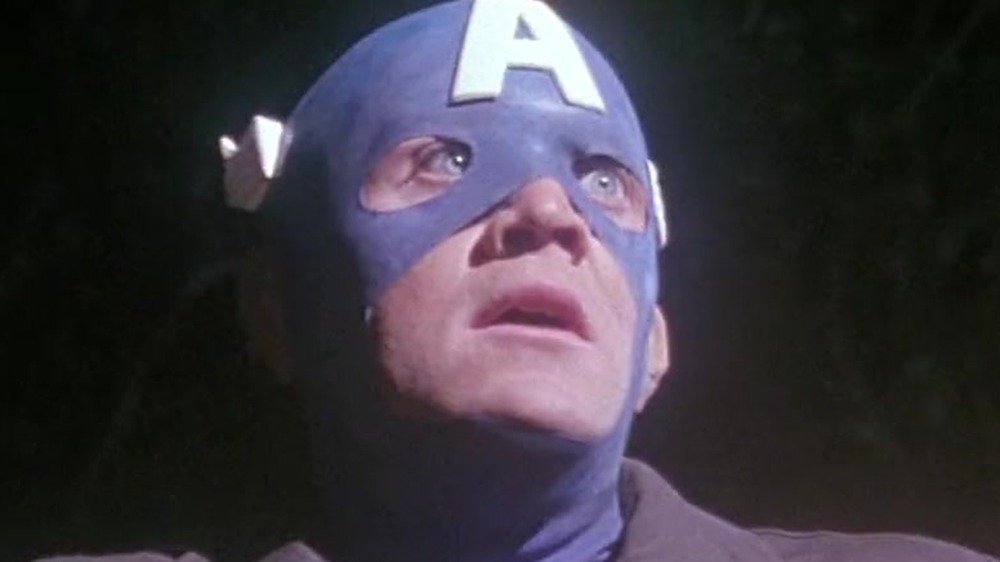 Metro-Goldwyn-Mayer
Although it has been almost two years since Marvel Studios' last theatrical release, Spider-Man: Far From Home, the subsequent Disney+ streaming entries — including WandaVision and The Falcon and the Winter Soldier — have definitely shown that superhero fatigue has yet to take hold of fans. If anything, the enthusiastic response proves that Kevin Feige and company still have geeks and non-geeks alike hanging on their every move.
However, Marvel hasn't always been immune to disappointing its audience. In fact, before the iconic comic book giant officially entered the movie business — and decades before Disney bought the company, and ushered in a golden age of superhero cinema — Marvel's big screen representation was sorely lacking. To put it bluntly, licensed films based on Marvel characters were largely big-time failures, both critically and commercially. And few descended to the depths of 1990's Captain America, which starred Matt Salinger as the titular hero.
The movie was so bad that a theatrical run never materialized — and this Marvel role essentially brought Salinger's acting career to an end, as a direct result of his poor experience making the film.
Captain America caused Salinger to step out of acting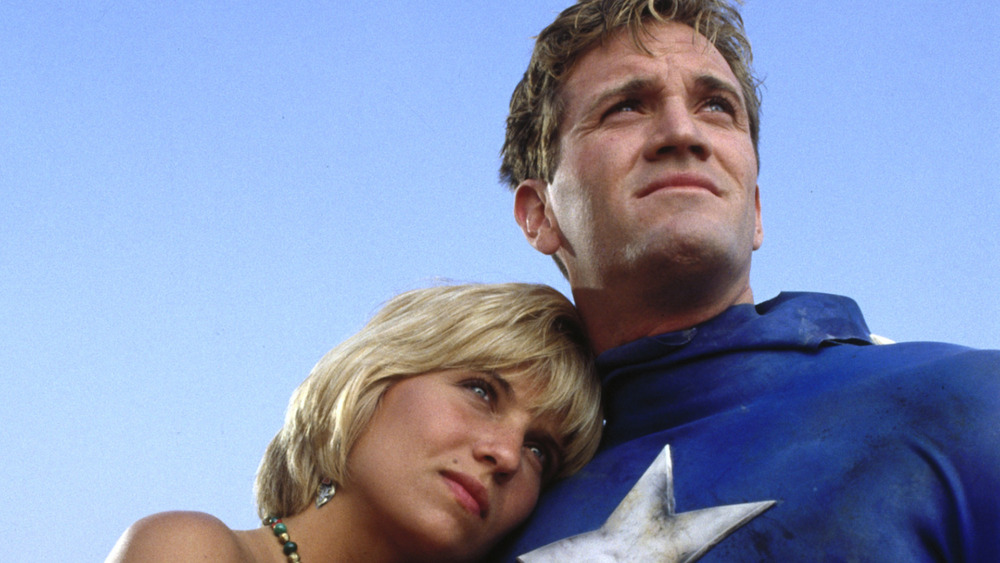 Metro-Goldwyn-Mayer
Matt Salinger, who is the son of legendary American author J.D. Salinger, was known to audiences before donning the stars and stripes. He'd appeared as Burke in 1984's Revenge of the Nerds, and starred in a number of TV movies. However, his turn as Cap was slated to be his big breakout. Instead, the production ran out of money, and the final product suffered.
During a 2011 interview with GQ, Salinger noted that while the movie was filming in Yugoslavia, director Albert Pyun kept pushing important shots off to future filming locations, such as Alaska or the mainland United States. However, the production never made it to Alaska, and there were only two days of pickups when it returned to the mainland U.S. "They just ran out of money," Salinger said. "It was a lot of well-intentioned people that loved the story and loved the character and wanted to make a good film and just weren't able to."
When asked about the film's legacy, Salinger revealed that, for him, it was the beginning of the end for his full-time acting career.
"This movie was one example of several that showed me how powerless actors were to make a movie good or not. It was one of the beginnings of my stepping out of acting and stepping into producing. As a career, it became clear to me that it was going to be entirely too frustrating."
Post-Captain America, Salinger only acted for fun, but not as a career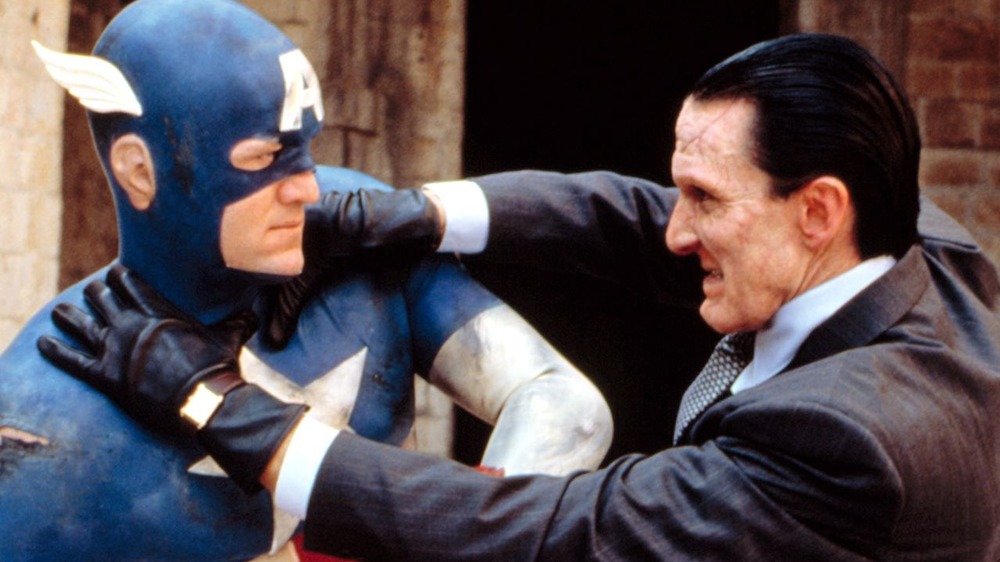 Metro-Goldwyn-Mayer
Although Salinger's Captain America experience precluded him from further pursuing a career in Hollywood full-bore, he has continued to make appearances in a variety of projects in the years since its ill-fated, straight-to-video release. In the early nineties, he had recurring roles on shows like Picket Fences and Second Chances. A few years later, he played a part in the Robin Williams drama What Dreams May Come. More recently, he appeared in two episodes of 24, and he has also popped up in procedural series like Law & Order: Special Victims Unit and Law & Order: Criminal Intent. And these are but a few of his credits, the latest of which is the Liam Neeson vehicle The Ice Road.
However, in the GQ interview, he noted that he is "just sort of acting for fun these days." It seems that he became more interested in working behind the camera, and he went on to produce movies like the 1996 Angelina Jolie-starring Mojave Moon, and the 2010 documentary New York Street Games.  As reported by The Guardian in 2019, he has also worked on his father's literary estate. So, clearly, Salinger survived the flop that was Captain America, even if he decided to focus on other things besides acting.  
As for Captain America himself? The classic Marvel character hasn't done too bad for himself, either.