Kenan Season 2 - What We Know So Far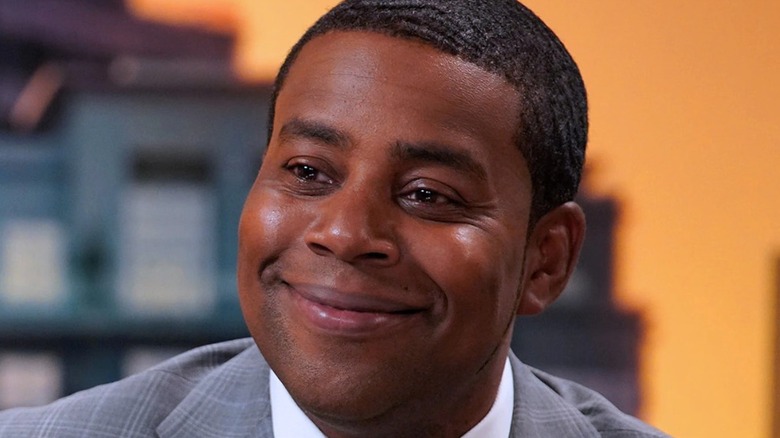 NBC
One of the successes for NBC during the 2020-2021 television season was the sitcom "Kenan." The show was co-created by David Caspe, who is known for being the mastermind behind shows such as "Happy Endings" and "Black Monday," and Jackie Clarke, who had worked with Caspe before and had previously written for "Superstore." "Kenan" followed the trials and tribulations of a recently widowed man as he tried to raise his two young daughters with the help of his brother and father-in-law. The five of them lived under the same roof as a single-family unit, trying to help each other to the best of their ability but often finding their well-intentioned plans backfiring.
The show made its debut in February 2021, and shortly after the first season finale had aired, NBC announced that it was renewing the series for Season 2, news that was undoubtedly met with much excitement by fans of the fledgling show. Here's what we know about "Kenan" Season 2 so far.
When is the release date of Kenan Season 2?
NBC
A formal release date for the second season of "Kenan" has yet to be announced. Viewers are, however, unlikely to see the new season before 2022. There are a few reasons for this; one of them is that the show was recently renewed, meaning the writers would need to return first to create scripts and storylines before the cast and crew can return. This would give them time to wrap up any existing commitments they have as well.
In addition, both Kenan Thompson and Chris Redd worked on "Kenan" and "Saturday Night Live" simultaneously during the show's first season. While this makes for a hectic working schedule for both performers, the alternative would be to shoot "Kenan" during the off-season of "Saturday Night Live" and vice versa, which would mean neither performer would get any downtime. Hence, it's more likely that both Thompson and Redd would like to maintain the shooting schedule established during Season 1. This, in turn, would mean "Kenan" is unlikely to begin shooting its second season until "Saturday Night Live" returns, which in turn would dictate its release date.
Who is in the cast of Kenan Season 2?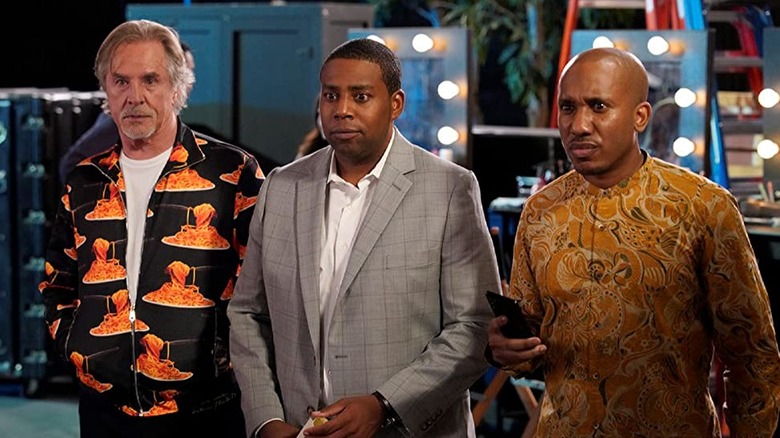 NBC
The main cast of the show is sure to return for Season 2. This includes Kenan Thompson as Kenan Williams, an actor turned morning show host, and Chris Redd as his brother Gary Williams. Don Johnson, who plays Kenan's father-in-law Rick Noble, is also a safe bet to return, as is Kimrie Lewis, who plays Mika Caldwell, the producer of "Wake Up With Kenan," the morning show that Kenan hosts. Dani Lane and Dannah Lane, the two performers who play Kenan's young daughters, are the two cast members with the biggest question mark regarding their return, due to the complications of having child performers. However, given their work in the first season, we imagine the chances of them not returning are so minimal as to be negligible.
The first season of "Kenan" had a number of notable performers who played recurring characters in the show's first season, becoming key contributors to the show as the show went on, making their return for the second season a strong possibility as well. Chief among this group is Taylor Louderman, who plays Tami Greenlake, a member of "Wake Up With Kenan" who has ambitious plans for her own career. Despite being billed as recurring, Louderman appeared in all 10 episodes of the show's first season, raising the possibility she will become a main cast member in Season 2. Jeff Lewis, who plays Phil, and Fortune Feimster, who plays Pam Fox, also appeared in numerous episodes in the first season and seem likely for the second.
What will be the plot of Kenan Season 2?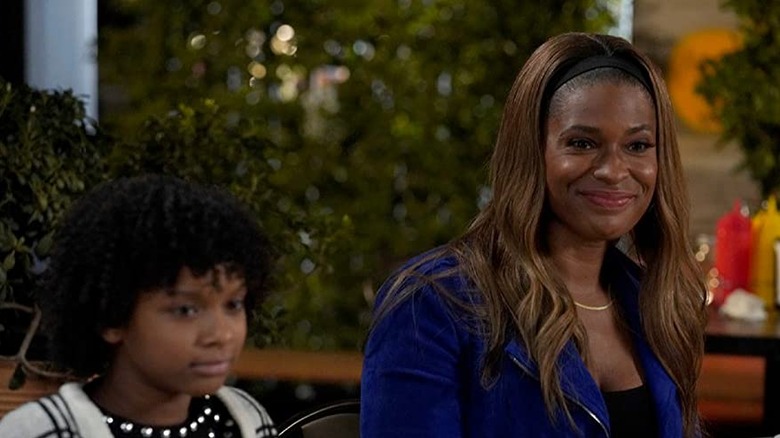 NBC
The first season of "Kenan" followed Kenan Williams as he juggled his career with being a single parent to his two daughters after the unexpected passing of his wife. He mourned his wife for most of the first season but moved towards a potential romantic relationship with Mika, ultimately endorsed by both Gary and Rick. However, as it seemed the two were getting close, Kenan opted for a job that would take him out of town for a few months.
Season 2 is certain to explore the fallout of Kenan's decision and how everyone reacts to it. Mika's reaction will likely be the focus, as this will affect both her personal and professional relationship with Kenan, but how Kenan's family responds will undoubtedly be explored as well. In particular, Rick's response will be worth seeing, as he had some trouble coming to terms with the idea that Kenan could date someone else after the death of Rick's daughter.
Beyond that, Season 2 is likely to keep exploring how Kenan continues to juggle his professional life with his personal obligations to his daughters. The topic of Gary's professional growth and Rick's personal growth, as well as the growing friendship between the two, were also important secondary stories in the first season that the show is sure to keep exploring in Season 2.
What direction these stories go in will be seen when "Kenan" returns for Season 2 on NBC.