Justin Lin Reveals The Most Difficult Thing He Had To Do For The Fast Franchise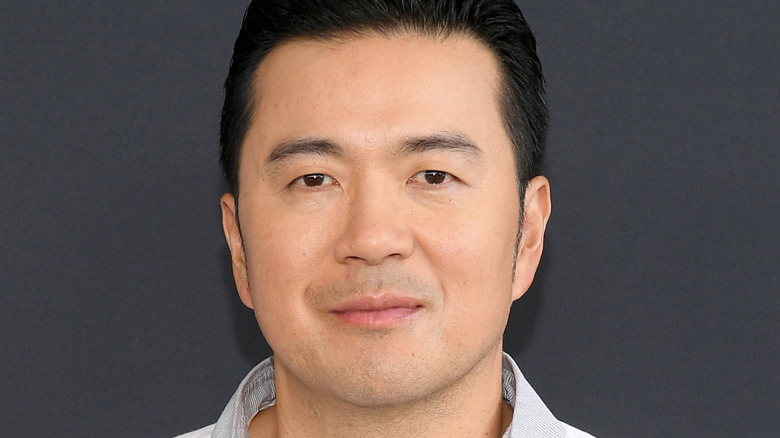 Dia Dipasupil/Getty Images
Director Justin Lin has become as important to the "Fast and Furious" franchise as any of the performers. Since boarding the franchise as the director of "The Fast and the Furious: Tokyo Drift," Lin went on to direct the next three films before handing the directorial reins of "Furious 7" to James Wan, who had directed "Saw" and "The Conjuring." Lin couldn't stay away from the movie series for too long, however, and fans were excited to learn that he would once again take on directorial duties for the next film, "Fast and Furious 9," officially known as "F9." 
As the franchise has progressed, the action set pieces involving the cars have become a defining feature — whether they involve pulling a safe out of a bank and dragging it across city streets, or cars jumping out of planes to intercept vehicles on isolated roads. Lin knew the set pieces in "F9" had to match up to what had come before, and this led the director to carrying out the most difficult task he's ever had to do for the franchise.
Justin Lin had to design an action sequence around a new vehicle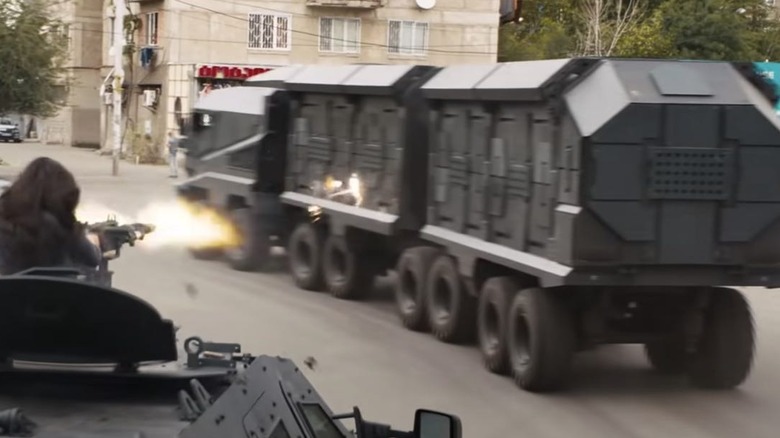 Universal Pictures
Speaking in a digital press event ahead of the release of "F9," Justin Lin spoke about the Armadillo sequence in the film. The Armadillo is a massive armored vehicle that weighs 46 tons and is 14 feet tall, and that a Universal Pictures executive once described as an "unstoppable high-speed battering ram" as detailed by Insider. In "F9," nothing is meant to get in the Armadillo's way. As Alex King, the vehicle supervisor on "F9," told Insider, "The Armadillo outperformed our expectations and it looks like nothing is going to stop it, and that was the whole point. It's the biggest and toughest thing on the road and it just keeps going. It's like the Hulk on wheels."
Before Lin could devise the action scene featuring the Armadillo, it had to be built — a process that's the inverse of what he's used to. Lin worked with King and production designer Jan Roelfs, and once the trio had figured out the specifications of how to build the vehicle, Lin's job then was to design the action sequence around it. He had to not only determine how the stunts would be conducted, but also how he would film the sequences with the mammoth vehicle in the shots. The logistics of putting everything together, starting with building the vehicle, made the entire scene the most difficult thing Lin has had to do during his time working in the "Fast" franchise.
Audiences can see the results of Lin's (and everyone else's) hard work when "F9" debuts on June 25.