The Two Fast Villains Nathalie Emmanuel Wants To Work With In The Future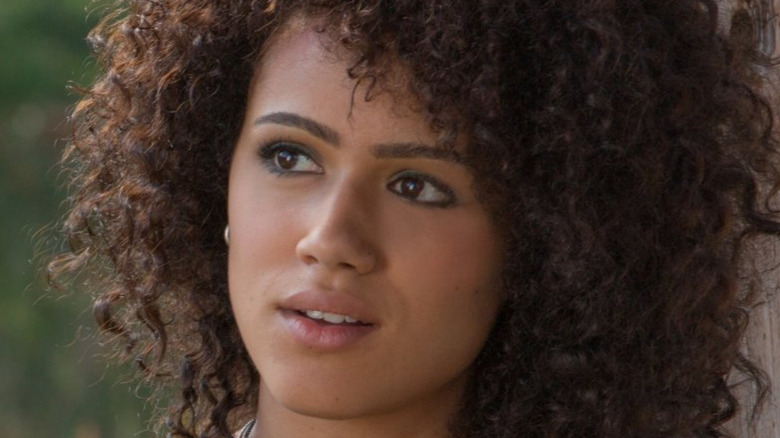 Universal Pictures
"Fast and Furious 9" will see the return of Ramsey, the hacker and God's Eye creator portrayed by the great Nathalie Emmanuel. Ramsey made her debut in the franchise in "Furious 7" and returned for "The Fate of the Furious" — and now, fans of the "Game of Thrones" actress are happy to see her back for the ninth "Fast" film. There are a whole bunch of other former "Fast" stars returning for the flick, many of whom Emmanuel has been happy to work alongside.
With a cast that boasts some major talent — including Vin Diesel, John Cena, and Sung Kang — it's no surprise to find out that the stars of "F9" want to work with one another on future projects outside of the "Fast and Furious" world. Emmanuel recently dished on who she would like to work with from the "F9" family, and we definitely can't blame her for her stellar choices.
Nathalie Emmanuel wants to work with two female co-stars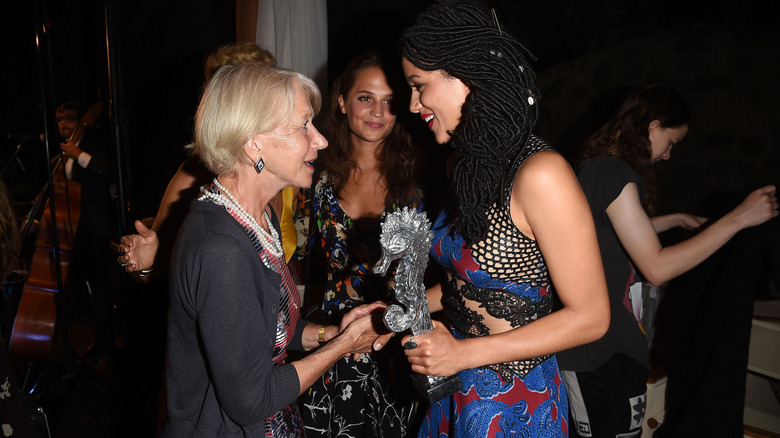 Venturelli/Getty Images
At an individual "F9" presser at which Looper was present, Nathalie Emmanuel noted which two franchise villains she would love to work with in the future. According to the "Game of Thrones" alum, she'd be happy to star alongside Charlize Theron on any future project. Emmanuel also shared that there's a lot of respect for Theron's "Fast" character Cipher from her character Ramsey. Both women are tech geniuses, so Ramsey's admiration for the villain makes a lot of sense. It seems like that respect carried off the set, as Emmanuel hopes she and Theron can co-star together in the future.
Additionally, Emmanuel would love to work with Dame Helen Mirren. The two Brits hail from the same hometown in England, Southend-on-Sea in Essex, and Emmanuel said she would be happy to do any project with Mirren should the opportunity arise. We don't know just yet how much screen time Emmanuel had with both Mirren and Theron in "F9," and there's a possibility she didn't have any with either. Ramsey, Cipher, and Mirren's Queenie don't share a scene together in any of the "F9" trailers, so we'll have to wait until the movie comes out on June 25 to see if the women share the screen.