The Hilarious First That Ramsey Experiences In F9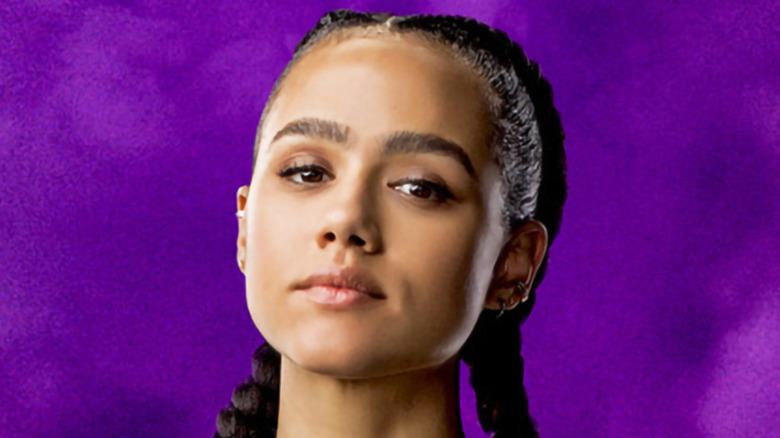 Universal Pictures
"Fast and Furious 9" looks set to take some characters out of their comfort zones and redefine their roles in the saga. This is shown in the action-packed "F9" trailer during a scene that shows Helen Mirren's character speeding away from the cops. However, the legendary performer won't be the only relative newcomer to experience some action, as Nathalie Emmanuel's Ramsey will also have her work cut out for her.
The "Game of Thrones" star was first introduced to the blockbuster action saga in "Furious 7." In the movie, Ramsey is unveiled as the creator of God's Eye, a sophisticated piece of technology that the world's most dangerous terrorists want to claim for themselves. After some baddies kidnap her, the Fast fam launches a daring rescue mission that involves them driving their cars out of a plane, breaking into a speeding van, and freeing Ramsey from her peril. It's quickly established that Ramsey isn't the biggest fan of road-based warfare, which is why she tends to focus on helping out Tej (Ludacris) with the hacking missions. That's all about to change in "Fast and Furious 9," though.
Ramsey will get behind the wheel in F9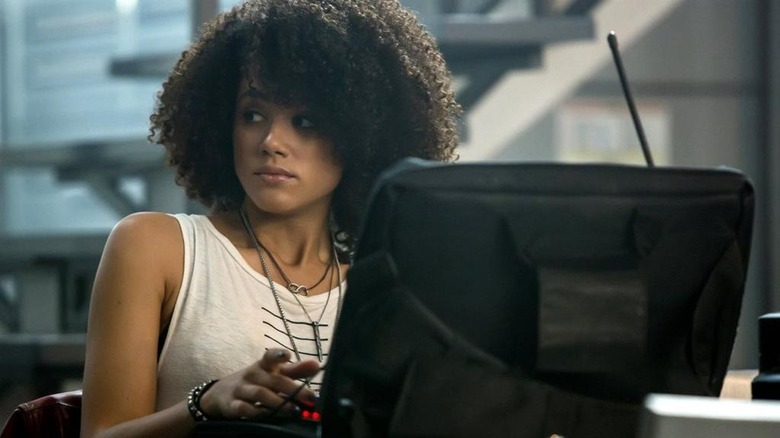 Universal Pictures
During a recent press event for "F9," at which Looper was present, Nathalie Emmanuel revealed that Ramsey will put her driving skills to the test in the movie. The scene will see her forced to control a big truck that requires a special license to drive, which is difficult enough at the best of times. But this is the "Fast and Furious" saga, meaning that Ramsey will also have to contend with some kind of high-stakes situation that will complicate matters even further.
However, Emmanuel may have brought some personal experience to the role. While discussing the truck sequence, she explained that she could empathize with her character's shoddy driving skills. It turns out Emmanuel isn't the best driver in real life either, which she's been open about since joining the franchise (according to the Mirror). That being said, it's more than likely that Emmanuel's lack of expertise behind the wheel informed her performance in "F9" and made it more entertaining as a result.
"F9" will arrive in theaters on June 25.