The Surprising Scene Sung Kang Wants To Film In A Future Fast Franchise Movie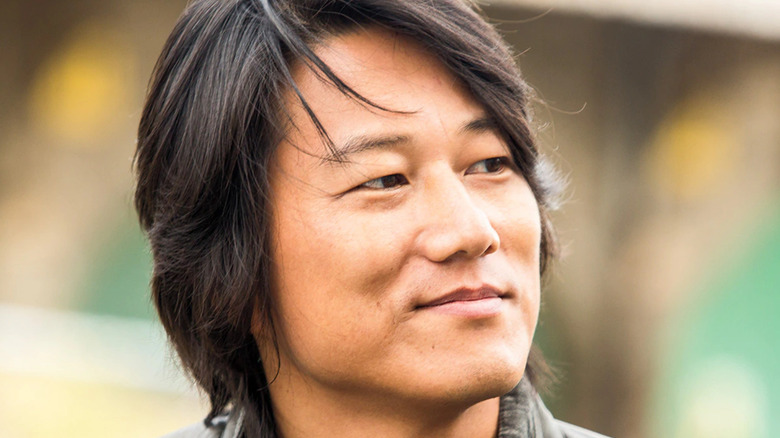 Universal Pictures
Sung Kang can do no wrong. He became such a beloved member of the "Fast and Furious" family that they rewrote the rules of space and time to bring Han back from the (apparent) dead. Kang joined the "Fast" crew in Justin Lin's first entry in the series, "The Fast and the Furious: Tokyo Drift," playing Han Lue, an aloof gang member that he'd actually originated in Lin's previous movie "Better Luck Tomorrow."
"Better Luck Tomorrow" broke open roles for Asian Americans in movies, defying the hurtful "model minority" stereotype. It was an early break for not just Kang, but also John Cho as well. After the events of "Better Luck Tomorrow," Han apparently moves to Tokyo, where he starts his street-racing career. Kang's character appears to perish in "The Fast and the Furious: Tokyo Drift," but the "Fast" creators and fans liked Han so much they rewrote the chronology of the films to bring him back from the dead for "Fast and Furious 9." But there's one more thing Sung Kang wants to do in the "Fast" universe.
Sung Kang wants to bring Bollywood to the Fast franchise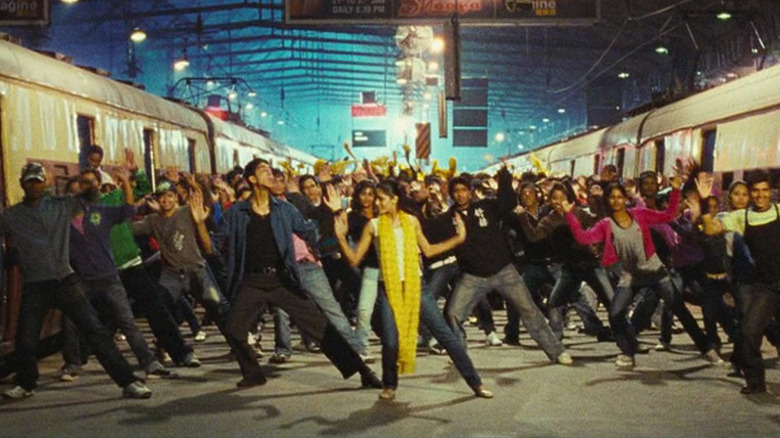 Pathé Distribution
Speaking in an individual "F9" presser, at which Looper was present, Sung Kang said he'd always wanted to be in a Bollywood film. He specifically expressed interest doing the complicated dance numbers for which the genre is known. Bollywood movies are often musicals, even the action-heavy ones. 
Adding some bhangra to the car chases in the "Fast and Furious" films could further extend the franchise's international appeal. As explained by Vox, the giant set pieces of the "Fast" movies go beyond American audiences to reach the international market in a way other movies just can't. "'Furious' films don't take place in the real world or anything like it. Instead, they exist in a borderless fantasy world where places are merely scenic backdrops and props," Vox's Peter Suderman writes.
So, if we're already in a fantasy world, why not one with dancing too? There can be a reason for the dancing — it doesn't have to come out spontaneously like the imagined dance scene of "500 Days of Summer." It could be part of a con, like when Gisele (Gal Gadot) wore sci-fi hot pants that steal a man's handprint when he gropes her in "Fast Five." How could an energetic dance number be less realistic than that? Seems like Universal Pictures can and should make it happen.
Until that day comes, fans can catch "F9" in theaters beginning on June 25.