Here's Where You Can Watch Teen Beach 2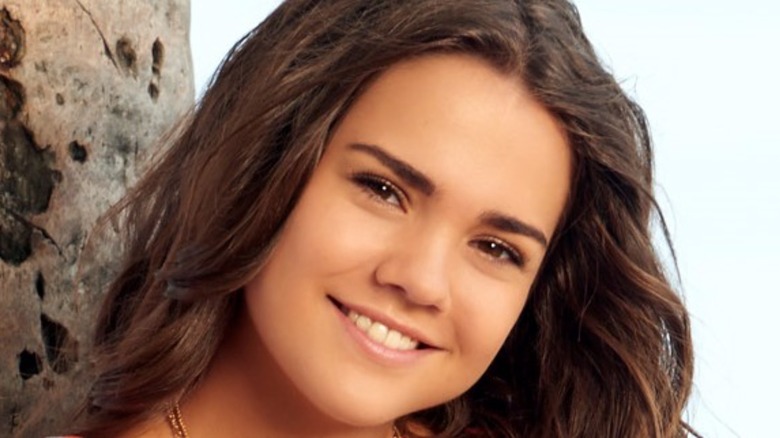 Bob D'Amico/Disney Channel
If you need some campy musical fun in your life, then the Disney Channel's "Teen Beach 2" is a great option. The 2015 sequel isn't quite as original as 2013's "Teen Beach Movie," but it's still a fun sendup to the beach party film genre of the '50s and '60s. And, as an added bonus, it stars a slew of popular teen TV and film stars right before they were about to become household names with the Gen Z set.
Picking up on the first day of school after their summer adventure inside the classic film "Wet Side Story," Brady (Ross Lynch) and Mack (Maia Mitchell) are apprehensive about how their young relationship will fare now that they're back in the real world. And soon enough, their fears are proven right when they begin drifting apart from one another.
Meanwhile, back inside the movie, "Wet Side Story" is thrown off course when the film's leads Lela (Grace Phipps) and Tanner (Garrett Clayton) manage to cross over into reality where they attempt to reunite Brady and Mack. Unfortunately, their absence from the movie prompts some of their castmates to disappear entirely, leading to all sorts of hijinks (and musical numbers!) to ensue. Soon the entire cast of the movie within the movie is racing against time to restore their fictional world before "Wet Side Story" disappears forever.
Even though the plot of the second film is a tad bit confusing compared to the first movie in the franchise, the musical moments are a blast, and it's fun to see future "To All the Boys I Loved Before..." stars Jordan Fisher and Ross Butler pop up in supporting roles. If you're ready to sit back and enjoy some throwback movie musical magic, then you're in luck, because it's super easy to watch "Teen Beach 2."
Teen Beach 2 is one of the many Disney Channel original movies available on Disney+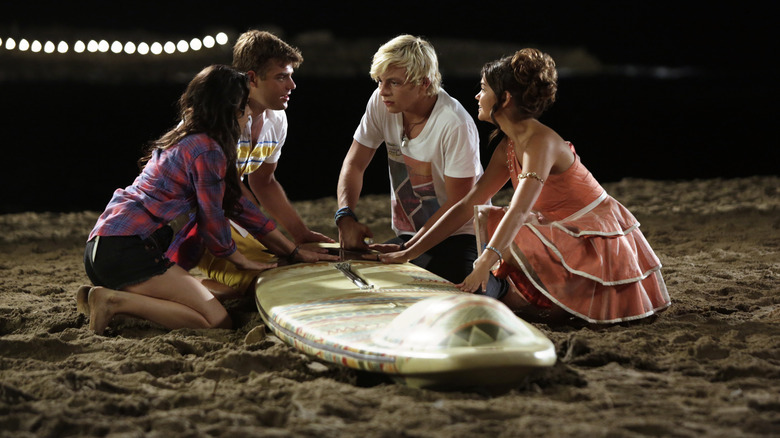 Francisco Roman/Disney Channel
While some Disney+ subscribers only visit the streamer to watch "The Mandalorian" or "WandaVision," it's also home to multiple decades worth of Disney Channel original movies, or DCOMs, as they've been dubbed by their devoted fans. Among the streamer's extensive library of DCOMs is "Teen Beach 2," as well as the first film in the franchise, "Teen Beach Movie."
That means if you're craving a double feature full of catchy original musical numbers, appropriately cheesy dialogue (hey, the franchise is a sendup to the Annette Funicello and Frankie Avalon hits of yore, after all), and just a smattering of teen angst then you're only a few clicks away from all the "Teen Beach Movie" fun you can handle. Trust us, if you're looking to while away an afternoon with the youngsters in your family then you could definitely do worse than this charming film. (And honestly, if you have a soft spot for '60s beach movies, you'll enjoy the musical sequel even if you don't have any kids in need of entertaining.)
Let "Teen Beach 2" serve as a reminder that Disney+ has plenty of quirky, but entertaining offerings beyond the "Star Wars" and Marvel universes. And if you do a little digging, you never know what kind of hidden gems you'll find in the House of Mouse's ever-expanding streaming library.