Netflix's Geeked Week: Everything You Need To Know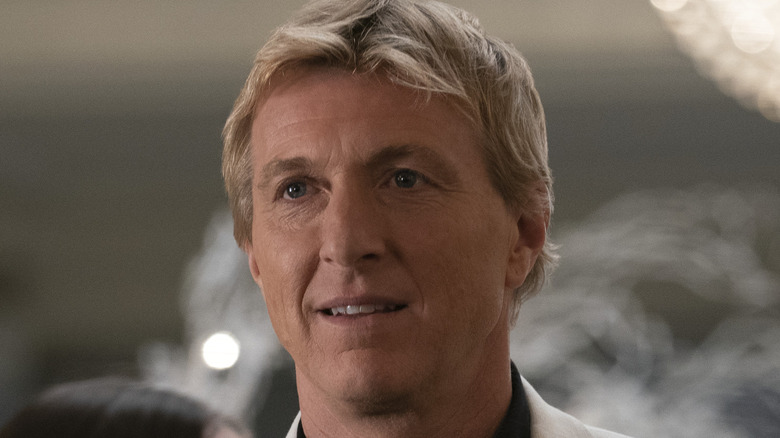 Netflix
The advent of streaming TV shows and films online makes viewing experiences easier, but not always superior. Sure, there's no disc to change out, but there's one thing which became common beginning with the era of the DVD that we don't typically see through streaming services — the special feature. Commentary tracks, deleted scenes, gag reels, table reads, and interviews are something that most popular DVD and Blu-ray releases have and streaming services typically lack.
Disney+ started to change that. Shows like "The Mandalorian" sometimes come with streaming extras. And now it seems as though Netflix is also taking a page out of that playbook and expanding on Comic-Con style with their upcoming Geeked Week — a virtual fan-facing event dedicated to revealing details about existing and upcoming geeky Netflix exclusive properties.
The event will run for five days, from June 7 to 11 from 9 a.m. PT each day, and will be hosted across platforms including YouTube, Twitter, Twitch, Facebook, and TikTok. Let's look at which properties we know are revealing new info, and who will be hosting the event.
Everyone we know who is hosting Netflix Geeked so far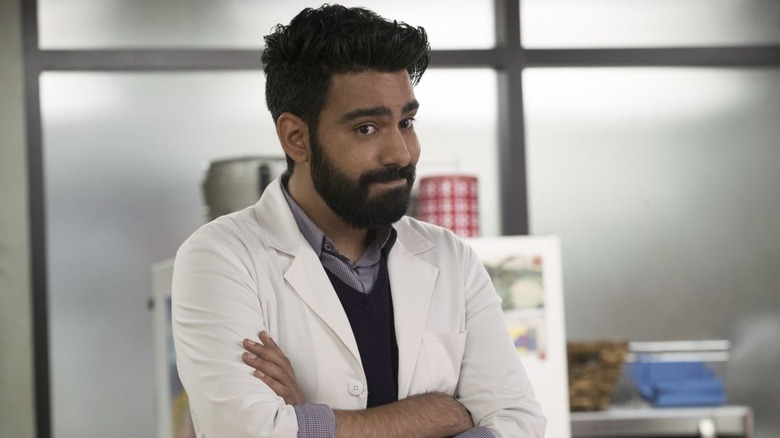 The CW
Obviously, if you want to host a week-long geek event, you need some real-life geeks to help run the show. Netflix's Geeked Week has two primary emcees for the week: Rahul Kohli and Mari Takahashi. In addition to regularly being fan-cast in properties like "The Mandalorian" and "Fantastic Four" (via CBR), Kohli is both a massive gamer and the star of beloved genre shows like "iZombie," "The Haunting of Bly Manor," and the upcoming "Midnight Mass," along with many, many others.
Like Kohli, Takahashi is also a gamer, probably best known for her work writing, acting, and hosting the nerdy sketch comedy show "Smosh" as well as writing the always funny "Honest Game Trailers." Kohli and Takahashi will be joined throughout the week by special guest hosts, including Trisha Hershberger, Erika Ishii, Geoff Keighley, Yuri Lowenthal, and Kiera Please, according to Netflix.
Everything Netflix will be revealing that we know of so far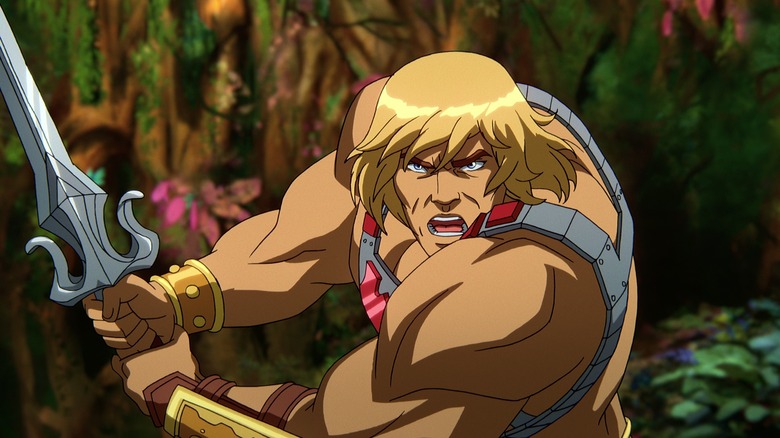 Netflix
So what can we expect from Netflix's weeklong Geekstravaganza? According to their press release, there will be "major announcements, exclusive teaser and trailer premieres, first looks, BTS footage, cast interviews, celebrity games, script table reads, live performances and much more."
In order to break things up, each of the five days of Geeked Week will have a different theme: film, comic books, fantasy, anime/animation, and gaming. According to Netflix, there are already over 50 different projects which they'll be covering, but so far, they've provided a list of some of the biggest ones, including "The Sandman," "The Umbrella Academy," "The Witcher," "Gunpowder Milkshake," "The Cuphead Show!," "Arcane," "Lucifer," the "Fear Street" trilogy," "Kate," "Castlevania," "Masters of the Universe: Revelation," "La Casa de Papel," "Resident Evil," "Cowboy Bebop," "Cobra Kai," "Godzilla: Singular Point," "Sweet Tooth," and "Vikings: Valhalla".
Some of these are bigger than others, simply because they're entirely new. We've only recently gotten a cast listing for "Sandman," so it'll be exciting to see if we hear from that cast for this event. Similarly, a live-action "Cowboy Bebop" has been in the offing long before Netflix got a hold of the license, so we imagine people are absolutely chomping at the bit for any glimpse at what that adaptation will look (and sound) like.