Why The Resident Evil Netflix Animated Series Voices Sound So Familiar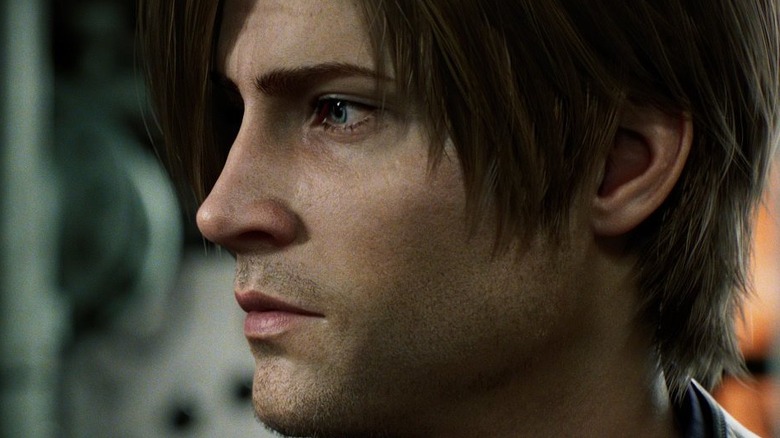 Netflix
Get ready to feel some serious déjà vu when you watch the upcoming animated series "Resident Evil: Infinite Darkness" on Netflix. Why? Because two of your favorite voice actors from the "Resident Evil 2" remake are coming back for it.
As reported by IGN, both Stephanie Panisello and Nick Apostolides are making a triumphant return to voice beloved characters Claire Redfield and Leon S. Kennedy, the protagonists of both "Resident Evil 2" and "Resident Evil: Infinite Darkness." Not only was the "Resident Evil 2" remake successful; it did so well that it actually outsold the original title within less than a year of its 2019 release. This zombie action title is both critically acclaimed and beloved by fans, so the return of two of its key voice actors is a big deal.
In addition to their work on the "Resident Evil" franchise, both Panisello and Apostolides have impressive resumes. Panisello has acted in big-name titles like "Paladins: Champions of the Realm," "Genshin Impact," "Final Fantasy 13," and more. Apostolides has also been part of numerous successful games, including "Madden NFL 21" and multiple "Life Is Strange" titles, among others, so you may even recognize these stars' voices from their other game appearances.
More Juicy Details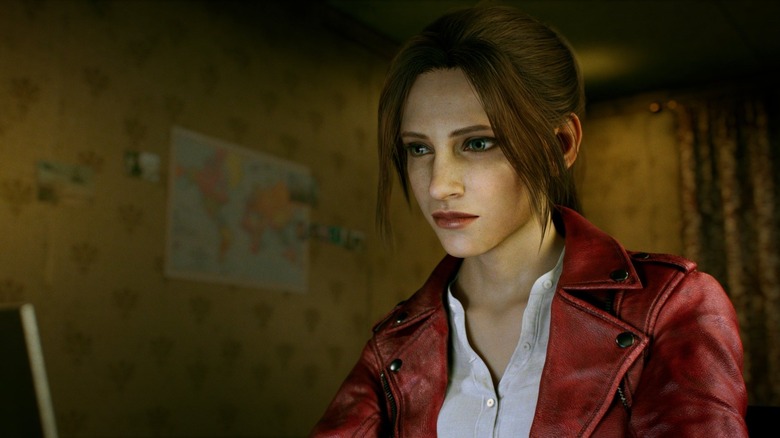 Netflix
When Netflix announced the involvement of Panisello and Apostolides, it also revealed more key details surrounding the plot of "Resident Evil: Infinite Darkness." 
As reported by IGN, fans can look forward to a dynamic story that opens in 2006 and features Leon S. Kennedy fighting zombies in the White House. After uncovering a child's cryptic drawing of a virus victim while working with refugees abroad, Claire Redfield reunites with Kennedy at the White House. However, Leon strangely denies any connection between the uncanny drawing and the gory events unfolding. 
Experiencing a brand-new "Resident Evil" story with familiar characters and voices is definitely something for the fans to look forward to. Plus, the new series will be 100% canon. "Resident Evil: Infinite Darkness" will be out July 8, 2021 on Netflix. If you're thinking about playing or revisiting the "Resident Evil 2" remake before then, make sure you sig into some of the expert tips that the game won't tell you.