The Forgotten Jennifer Aniston Dramedy You Can Find On HBO Max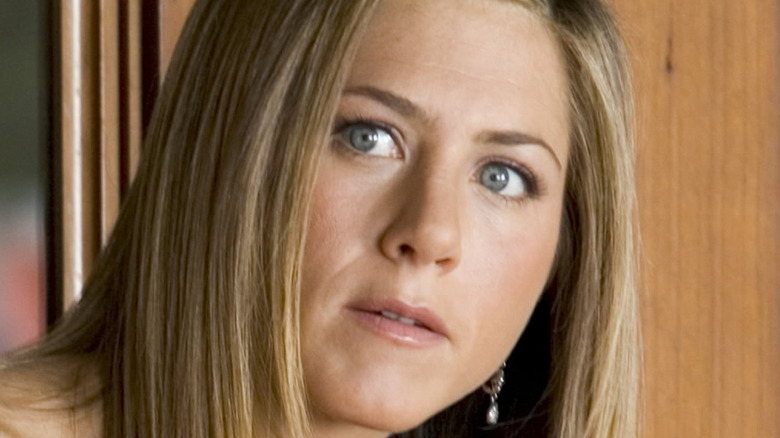 Warner Bros. Pictures
By 2005, Jennifer Aniston had cemented herself as a pop cultural icon due largely to her role on "Friends" as Rachel Green, which spanned 1994 to 2004. The impact of that role is best exemplified by the ubiquity of the "Rachel" haircut, named after the look her character sports in "Friends," though Aniston later came out against the Rachel haircut she helped popularize. Because of her success on "Friends," Aniston's filmography when the series was on the air is rather sparse compared to other big-name actors who weren't committed to recurring TV roles. In the wake of "Friends," however, Aniston began a somewhat prolific film career, defined largely by roles in a wide variety of comedies. She starred opposite Owen Wilson, for example, in the emotional "Marley & Me" in 2008. In 2011 she starred alongside a cast of seasoned comedic actors in the slapstick "Horrible Bosses," and went onto reprise her role in its 2014 sequel.
Rob Reiner was another big name going into the 2000s. His work as a director included, by that point, films like the genre-defining mockumentary "This Is Spinal Tap," classic fantasy adventure "The Princess Bride," and iconic romantic comedy "When Harry Met Sally." So when Reiner directed a film starring Jennifer Aniston in 2005, it marked a collaboration between two iconic names in Hollywood, one viewers can stream on HBO Max.
Rumor Has It Jennifer Aniston worked with Rob Reiner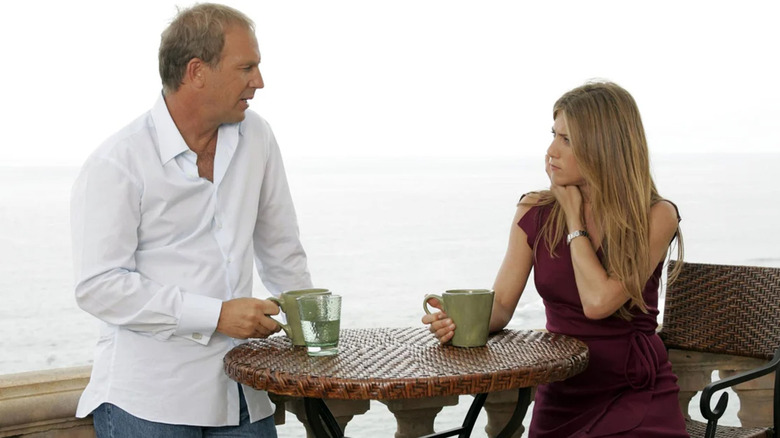 Warner Bros. Pictures
In the Rob Reiner-directed "Rumor Has It," Jennifer Aniston plays a woman named Sarah, who is engaged to a man named Jeff (Mark Ruffalo). At the wedding of her sister Annie (Mena Suvari), Sarah confides in their grandmother Katharine (Shirley MacLaine) that she's having second thoughts about her upcoming wedding. Katharine admits to her that Sarah's mother took an impromptu trip to Cabo San Lucas the week before her wedding, which she later finds out was with a playboy named Beau (Kevin Costner). The more Sarah learns about Beau, the more she suspects he and Katherine were the inspiration for the central characters of "The Graduate," the book that inspired the iconic 1967 film — in the film's fiction, "The Graduate" author Charles Webb is friends with Beau. Sarah's family's relationship to Beau and the parallels between their lives and "The Graduate" go on to inform the lighthearted drama that ensues.
"Rumor Has It" was something of a bomb among reviewers, resulting in a 19% critics score on Rotten Tomatoes. Casual viewers have taken more kindly to the film, granting it a 41% audience score. That said, some reviewers had kind words to say about "Rumor Has It." Roger Ebert, for example, gave it three out of four stars, saying "Rumor Has It" is "not a great movie, but it's very watchable and has some good laughs," built largely on the strength of Aniston's performance.