The Donald Glover And Rihanna Hidden Gem You Can Catch On Amazon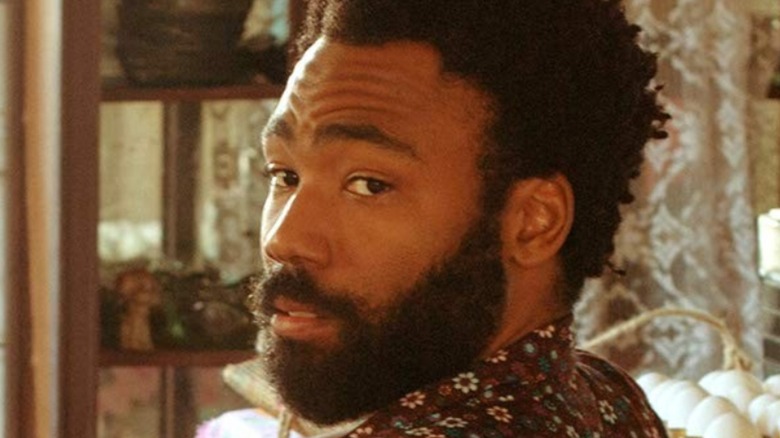 Amazon Studios
Rihanna is one of those celebrities so famous that she only needs that one name to be recognized, and Donald Glover has become a big name in his own right thanks to his start on "Community" before forming the stage name of Childish Gambino as a musician. One would think that any work starring the two of them would be an international sensation, but in 2019, the two collaborated on a film together that was more understated yet no less impactful.
An Amazon Prime Original, "Guava Island" is the feature directorial debut of Hiro Murai, who directed a number of Glover's and other musicians' music videos before the film. It also features a screenplay by "Atlanta" writer and Donald Glover's younger brother, Stephen Glover.
The musical film contains both original songs and music previously written to be performed as Childish Gambino, including "This Is America," "Summertime Magic," and "Feels Like Summer," and is set on an island where the Cuban musician Deni (Glover) throws a festival for his community.
Guava Island is a short, spirited musical celebration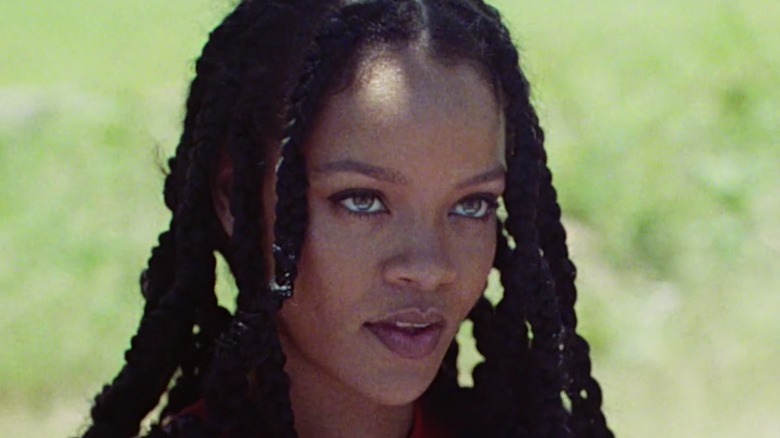 Amazon Studios
With a runtime of just under an hour, the story of "Guava Island" is small in scope, mostly focusing on Deni's life on the island as he prepares to perform for the festival, doing plenty of singing and dancing along the way in Glover's signature expressive style. Rihanna doesn't really join in on either in her role as Kofi, acting as Deni's girlfriend and musical inspiration. However, the greedy tycoon Red (Nonso Anozie) is determined to stop the festival to increase production.
It's a simple — if not entirely easygoing — storyline but one that works for the scope of the film, letting the viewer soak in the music and visuals without too many distracting plot twists until the end. Most audiences and critics appreciated this, with review aggregator Rotten Tomatoes giving the film a 74% Certified Fresh critic rating and almost identical 75% audience rating, a consensus that's not very common.
"Guava Island" is available exclusively on Amazon Prime Video.