This Is What Lisa Kudrow Stole From The Set Of Friends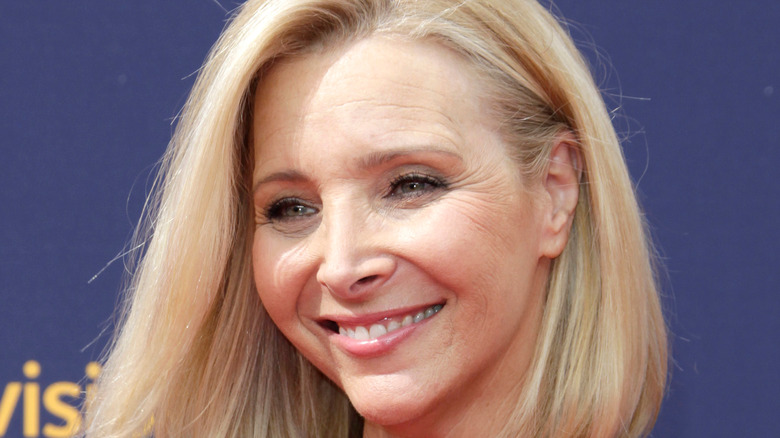 Shutterstock
Many revelations were made during "Friends: The Reunion," some of which were more major than others. Jennifer Aniston and David Schwimmer admitted to the viewers that they had major crushes on one another during the show's first few seasons. It was also revealed that Courteney Cox hid her script on set since she had so much trouble with her lines. It also turns out the cast, mostly Schwimmer, hated filming with Marcel, the monkey, because they always had to reset if the animal missed his mark. 
One of the more fun, playful revelations came when the group chatted on the coffee house couch after reuniting and admitted what they had stolen from the set, per Screen Rant. Schwimmer said that he took a Professor Ross Geller placard from his character's desk. Aniston took a dress belonging to Cox's character Monica, noting, "I still have it to this day, I still wear it, and it fits." Cox added she never took anything but wishes that she did, then joked she would steal something that night. Their quirky co-star Lisa Kudrow took something of her own but somewhat forgot that she did.
Lisa Kudrow stole classic Phoebe Buffay items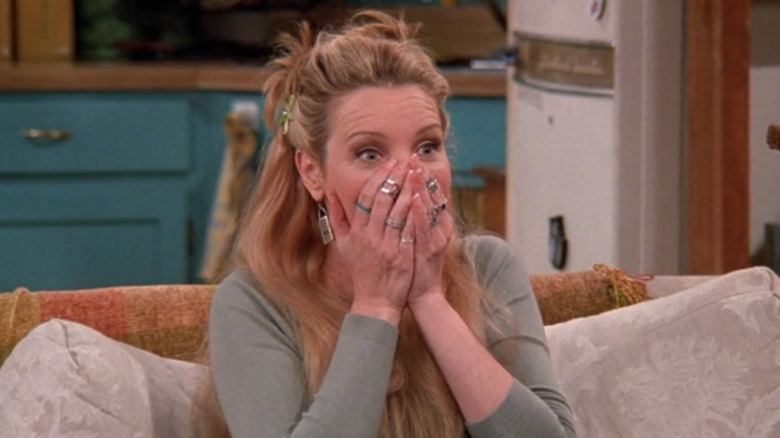 NBC
Phoebe Buffay (Lisa Kudrow) was the most eclectic of the six friends and was known for her whimsical attitude, which perfectly matched her wardrobe. The actress admitted she loved wearing Phoebe's clothes, which were very boho chic. When the cast was reminiscing about what they stole from the set, Kudrow said she didn't take anything. She had to be reminded by her co-stars Courteney Cox and Jennifer Aniston that she took a bunch of Phoebe's rings, which Kudrow then remembered immediately. Phoebe always sported multiple rings across her hands, often on every finger. The jewelry was bulky, shiny, and sometimes featured large stones.
These weren't the only things Kudrow has from the set, but the other item she has was given to her. Matthew Perry took the famous cookie jar clock from Monica and Rachel's apartment and gave it to Kudrow because she loved it so much. Kudrow remembered him asking permission to take the clock, but the actor revealed at the reunion he stole it, mainly because his co-star "thought that it was a real clock," and he found that hilarious.