The Natalie Portman Musical Drama You Didn't Know Was On Hulu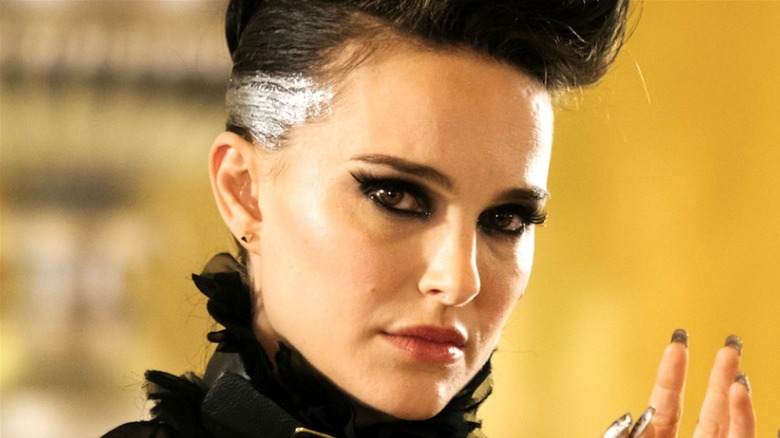 Neon
With nearly three decades in the cinematic spotlight under her belt, Natalie Portman has spent almost her entire life as a working actor. As such, there's not much the 40-year-old star hasn't done in the movie biz, fronting blockbuster franchises (see: the "Star Wars" prequel films and Marvel's "Thor" franchise) and indie gems alike ("Garden State," "Jackie," etc.), winning an Academy Award for portraying a disturbed ballerina in "Black Swan," and even stepping behind the camera to direct a well-received historical drama in 2015's "A Tale of Love and Darkness."
Even with so little to prove in the showbiz racket, Portman continues to seek out projects that push her out of her comfort zone, which often results in her best performances. That was certainly the case in 2018, when Portman delivered the goods in two wildly ambitious, and dramatically different films from directors on the rise. The first was Alex Garland's sci-fi stunner "Annihilation," which found Portman portraying a brilliant biologist investigating an otherworldly incident on Earth. The second found Natalie Portman going full diva for actor-turned-director Brady Corbett ("Funny Games," "Melancholia") in a harrowing exploration of pop stardom run amok. And if you want to catch that pop music-tinged flick for yourself, you can now do so on Hulu.   
Vox Lux is a stylish, must-see melodrama set in the music biz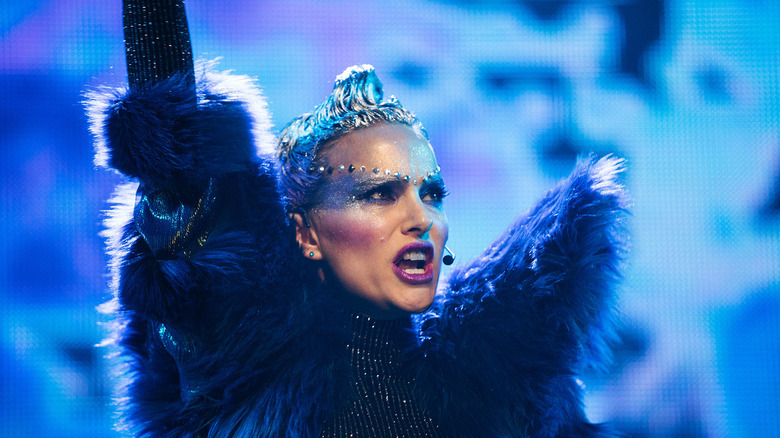 Neon
The movie you'll be searching Hulu for is "Vox Lux," a boldly-stylized musical odyssey unlike anything you've seen. "Vox Lux" is hardly a traditional song-and-dance musical, however. Yes, there's a fair amount of singing and dancing in the film, but it's largely relegated to the final minutes of "Vox Lux," which find Portman's songstress taking the stage for a show-stopping concert performance.
Regarding those final moments, "show-stopping" almost feels like an understatement with Corbet, Portman and the "Vox Lux" creative team putting on a thrilling show that rivals a Laga Gaga gig in terms of spectacle. Many might agree the moments leading up to that fateful gig are no less compelling, with Portman burning up the screen as a self-indulgent diva struggling to keep her life together amid the pressures of international fame ... which were thrust upon her after a tragic event in her youth ultimately set her on the path to stardom.
Her journey is often as difficult to watch as it is impossible to look away from, with a stellar supporting cast (including Jude Law, Stacy Martin, Christopher Abbott, and relative newcomer Raffey Cassidy) complimenting Portman's tour-de-force performance with scene-grabbing work of their own. In turn, they make "Vox Lux" a wild, yet intensely personal musical marvel that must be seen to be believed. And no matter what the critics said, it really was one of 2018's best films.