Anne With An E Fans Are Buzzing Over Stranger Things Season 4 Casting News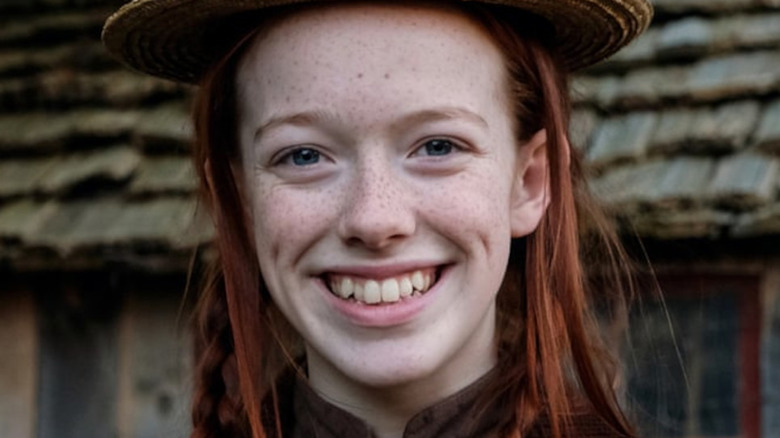 CBC/Netflix
It's been over a year since "Anne with an E" (the CBC/Netflix series adaptation of Lucy Maud Montgomery's "Anne of Green Gables") was canceled. If you're still sad that the series won't be getting a fourth season, you likely aren't alone. However, it you've been waiting around and wishing that the show's star, Amybeth McNulty, would become part of another series, you are in luck. McNulty will appear in the fourth season of a Netflix series, but it's not "Anne with an E."
In addition to Myles Truitt, Regina Ting Chen, and Grace Van Dien, Maybeth McNulty is joining the cast of Netflix's sci-fi juggernaut series "Stranger Things." All four of the newly announced cast members share a connection with Hawkins High School. As for McNulty herself, we know her character, Vickie, is "a cool, fast talking band nerd" and that she "catches the eye of one of our beloved heroes."
Last season on "Stranger Things," we were introduced to Robin Buckley (Maya Hawke), Steve Harrington's (Joe Keery) co-worker at Scoops Ahoy! Buckley is "Stranger Thing's" first openly lesbian character, and fans are already speculating that Vickie may wind up dating Robin.
How else do people feel about the former "Anne with an E" star moving to Hawkins? There's been no shortage of feedback across social media.
Fans are thinking about band, romance, and more Anne with an E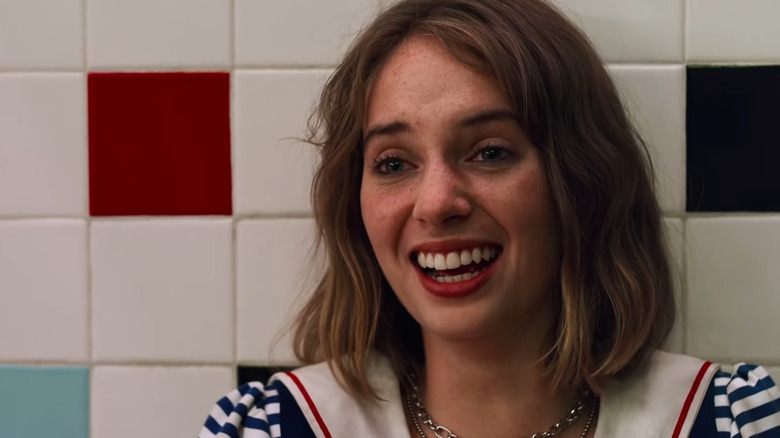 Netflix
Perhaps unsurprisingly, some of the first responses to Amybeth McNulty's casting as Vickie on "Stranger Things" pertain specifically to her previous role. "So happy for Amybeth," tweets @dashingwhitesgt, adding, "Hope we'll see her in s4 of 'Anne with an E' as well." Whether or not there's an actual chance for the canceled series to return is unknown, but it's safe to say that stranger things have quite literally just happened.
Fans are excited to see McNulty get a new role, too. "A queen doing queen $#!&," writes @queenanneblythe. "Proud of this girl and I know she'll be as wonderful in her role as Vickie as she was with our Anne."
But, of course, the conversation is really over that potential love interest. Some people are nervous that Will Byers (Noah Schnapp) will be Vickie's love interest. "They're making Will straight and during Pride Month," tweets @thesammg, with two unamused emojis. "Maybe she's gonna be Robin's love interest," responds @nauseous_bat.
"If she's a band nerd then she better be Robin's girlfriend," adds @justxemily1 to the crowd of Vickie/Robin 'shippers, who are already assembling en masse at the news.
One other interesting tweet comes from @ScatterBrainUK, who writes, "The Duffers really bigged up how important her character is in the video. And not just because she catches someone's eye. Wonder if she's an escaped lab kid." Certainly, there will be more to Vickie than band and potentially girlfriends — who's to say she won't have a connection with Eleven (Millie Bobby Brown) or someone else from Hawkins?
Season 4 of "Stranger Things" is set for release on Netflix in 2022.