The Real Reason Anne With An E Was Canceled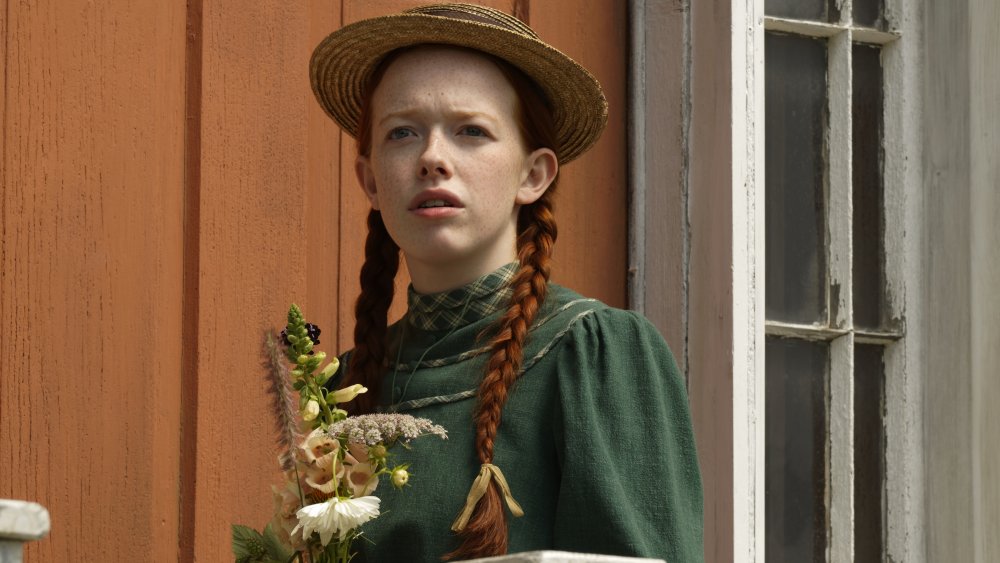 Ben Mark Holzberg/Netflix
Despite fans' best efforts, Anne with an E season 4 is not happening any time soon. There were petitions, hashtag campaigns, and even big stars like Ryan Reynolds and Sam Smith joining the good fight on social media, but it was to no avail. In 2019, the original Netflix series Anne with an E was officially canceled after season 3. Weirdly, however, some of the circumstances behind the cancelation might lead to its ultimate return. 
A joint statement from the Canadian Broadcast Company and Netflix read, "We've been thrilled to bring the quintessentially Canadian story of Anne with an E to viewers around the world. We're thankful to producers Moira Walley-Beckett and Miranda de Pencier and to the talented cast and crew for their incredible work in sharing Anne's story with a new generation. We hope fans of the show love this final season as much as we do, and that it brings a satisfying conclusion to Anne's journey." 
So, they loved it, but canceled it. How frustrating. While the cast has moved on — the actress who played Marilla showed up in the Downton Abbey movie — there are still a lot of questions surrounding Anne with an E, and why it was really shown the door.
Was Anne with an E the victim of the dreaded ratings axe?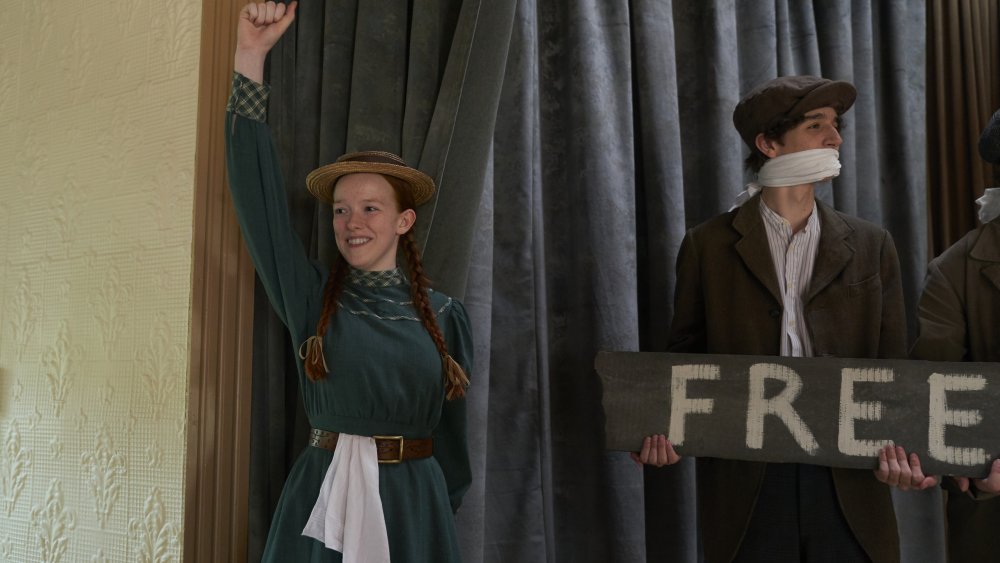 Ken Woroner/Netflix
The progressive adaptation of the Anne of Green Gables got good reviews. So, what happened? At first, it seemed like the show was canceled because it hadn't found a large enough audience. After fans spoke out against the cancellation, the show's producers released their own statements. 
"Please know that we fought," said creator Moira Walley-Beckett on Instagram. "We tried to change their minds. We tried to find a new home. We tried for a finale movie ... We tried our best [...] Art and Commerce is never an easy marriage. I often find it inexplicable. This is one of those times. But it's impossible to argue with words like Economics, Algorithms, Demographics, etc., etc. But those words and others like them are the reason why the Networks don't want to continue." 
Producer Miranda de Pencier echoed those sentiments in her own Instagram post, thanking fans but assuring them that the series was over. So, no other network wanted to invest in Anne with an E. 
There may be more to Anne with an E's fate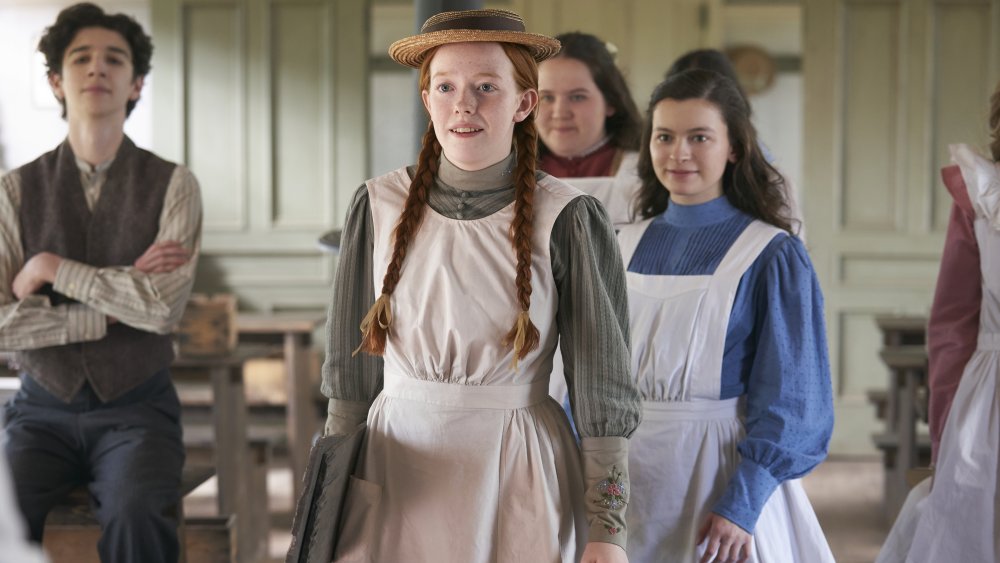 Ken Woroner/Netflix
In October of 2019, the CBC cut ties with Netflix altogether. Catherine Tait, CBC's CEO, said on an episode of the podcast Content Canada that they felt that producing shows for the streaming service was hurting the domestic film industry in Canada (via CinemaBlend). As reported by Huffington Post Canada, she even went so far as to compare Netflix to imperialism and the British Empire on another occasion.
Unfortunately, this news came right as Anne with an E season 3 dropped on Netflix. So, maybe the real reason the show was canceled has nothing to do with demographics or ratings or budget. Maybe it just got lost in the shuffle, a casualty in the breakup. Netflix also contractually restricts shows from seeking new networks immediately after Netflix cancels them, according to Deadline. That also happens, for example, to be why Matt Murdock hasn't immediately joined the Avengers, or shown up with his fellow street-level Marvel heroes on Disney+. 
While the producers have said their goodbyes, however, there's always a chance that Anne with an E could be revived or brought back in the future. Maybe the CBC will bring it back on their own network. Maybe that movie will happen. There's plenty of material left to adapt, after all, since Lucy Maud Montgomery's books follow Anne Shirley well into adulthood.