The Matrix 4 Star Just Dropped A Major Tease, And We're Pumped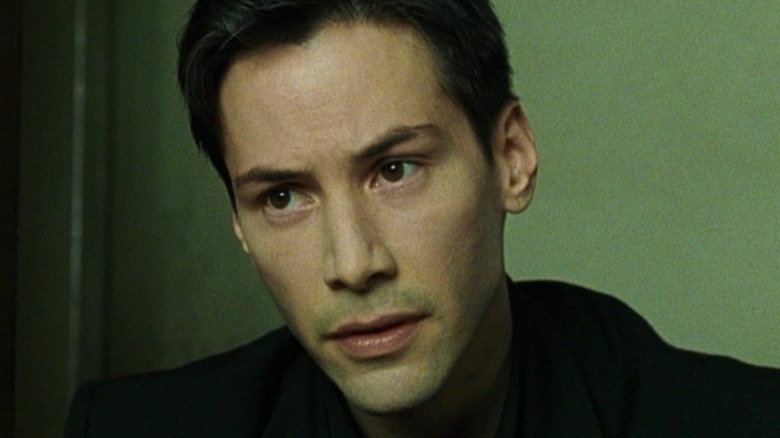 Warner Bros.
For action movie buffs who thought that the mind-bending, sci-fi thrills of "The Matrix" trilogy were put to rest when the third chapter of the franchise released in 2003, think again. The currently untitled fourth installment of the futuristic sci-fi franchise is coming to blow audiences away once again. The slick and stylish action films made big bucks at the box office, with the 1999 original film grossing nearly $500 million worldwide, and broke the mold when it came to using computerized special effects, resulting in unique and groundbreaking fight sequences that still inspire action movies today.
Along with Keanu Reeves (Neo) and Carrie-Anne Moss (Trinity), Jada Pinkett Smith and Lambert Wilson will be returning in the film, reprising their roles as Niobe and the Merovingian, respectively. Plenty of new faces will join the cast as well, including Cristina Ricci, Jonathan Groff, Neil Patrick Harris, and Jessica Henwick. The latter, whose role is currently unknown, recently spoke with Empire about her involvement in the highly anticipated sequel.
Jessica Henwick hints at what's in store for The Matrix 4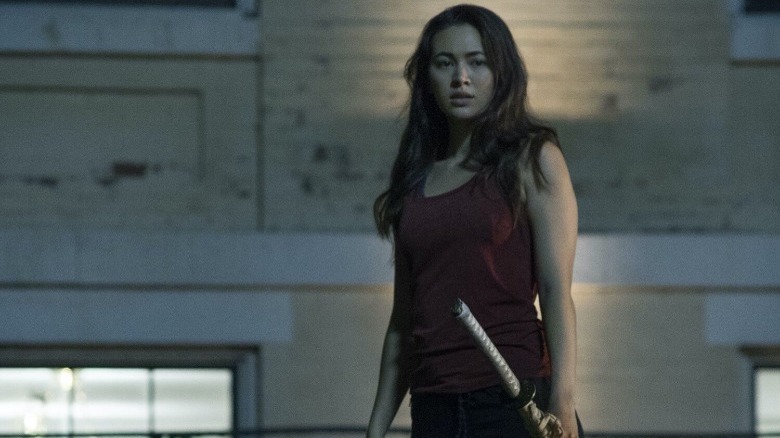 Marvel/Netflix
Jessica Henwick is already very familiar with shooting heart-pulsing action scenes, and the physical demand that comes with them. She received extensive fight training for her role in the Marvel/Netflix series "Iron Fist," where she portrayed martial arts instructor and all-around badass, Colleen Wing. Henwick also showed off her skills with a bullwhip in "Game of Thrones," playing one of the beautiful and deadly Sand Snakes and daughter of Oberyn Martell, Nymeria Sand. Fans might also recall her role as X-wing fighter pilot, Jess Testor, in "Star Wars Episode VII: The Force Awakens."
Although very little information is known about her role in the new "Matrix" movie, Henwick recently gave fans a little hint about her preparations for the film in an exclusive with Empire. "I haven't seen a cut of the film, so I don't know what's in it and what isn't, but I trained every day for months," she said. "There are a couple of cast members who didn't have any physical stuff and they were so sad. How can you be in 'The Matrix' and not get to do any of the good stuff?"
Henwick is a big fan of the original trilogy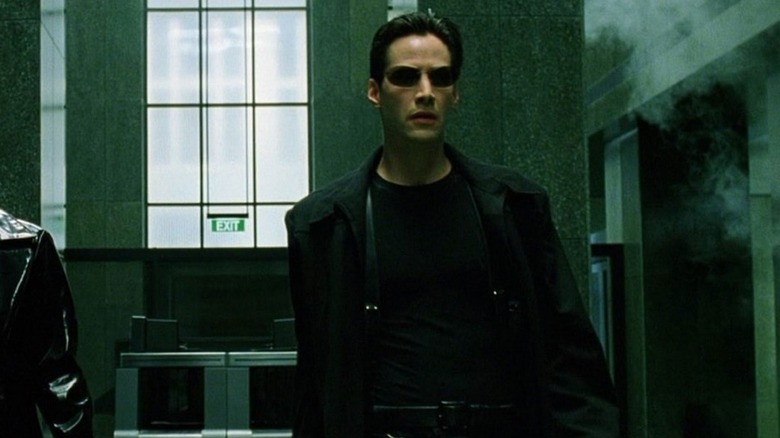 Warner Bros.
As for what that "good stuff" involves, Henwick went on to talk about her own love for the original "Matrix" films. "I grew up thinking 'Matrix' was the coolest thing ever. Bullet-time, the multiple agents, the pills and the rabbit," Henwick gushed. She then offered a bit more of a tease about her involvement, stating, "When I signed on, I said the three things I want are a leather jacket, sunglasses and some wire work. I got two out of the three – I'll leave you to guess which ones."
Well, if we're playing the guessing game, we'd guess that "The Matrix 4" sounds like it's going to have more awesome action and mind-blowing fight sequences than ever before. Considering it's been nearly 20 years since the original trilogy concluded, it would also be a safe bet that there have been some big leaps in technological advancement since then, with the potential for new and groundbreaking special effects to wow "Matrix" audiences.
The Matrix 4 wasn't a sure thing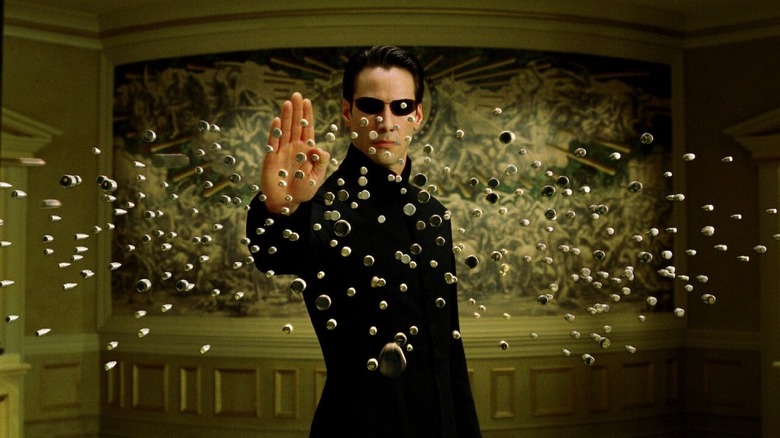 Warner Bros.
Rumors that another potential "Matrix" film was a very real possibility have been floating around for years, in spite of the fact that the Wachowskis have denied this claim several times. However, it seems that the siblings must have had a charge of heart at some point, because in 2019, Variety announced that Lana Wachowski would return to write and direct the fourth "Matrix" film. Reeves and Moss are on board to reprise their roles as Neo and Trinity, the power couple fighting for humanity's freedom from enslavement by the machines.
Warner Brothers and Village Roadshow Pictures are the distribution team behind "The Matrix 4," and Lana Wachowski has some help with the script from co-writers David Mitchell and Aleksandar Hemon. Lana's sister Lilly is noticeably absent from the production, as she is busy with her new Showtime series, "Work in Progress," in which she serves as a producer and co-writer with Tim Mason and Abby McEnany. Although she could not get involved with the franchise that she and her sibling began together, Lilly has said that she sincerely hopes "it's better than the original" (via Slash Film).
The new movie is slated to release both in theaters and on HBO Max December 22, 2021.