What Dan Byrd From A Cinderella Story Is Doing Now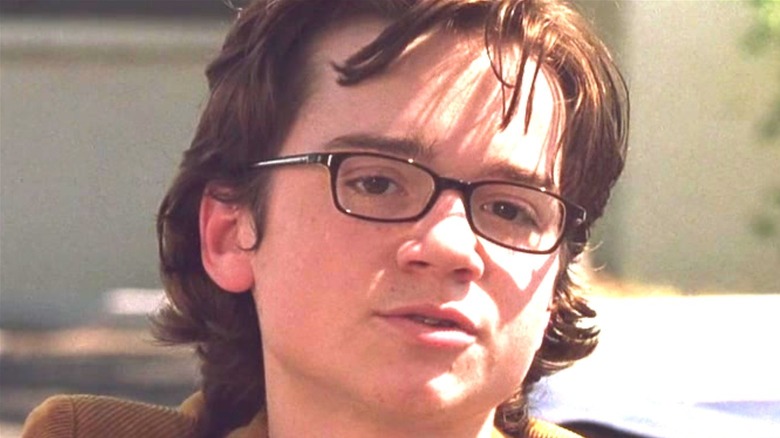 Warner Bros.
If you're a fan of the 2004 cult classic romantic teen comedy "A Cinderella Story," you might remember — and wonder what happened to — Dan Byrd. In the movie, Byrd plays Carter Farrell, the lovable sidekick and loyal friend of the protagonist, Sam (the Cinderella of the movie, played by Hilary Duff). Carter's main impetus in the film revolves around helping Sam avoid the wrath of her evil stepmother while also trying to survive high school. Despite Carter's intense attraction to the cruel-but-beautiful head cheerleader, Shelby Cummings, he rejects her advances at the end of the film after landing a starring role in an acne commercial. His newfound fame gives him a massive boost of self-confidence, and he ends up finding a happily ever after with the goth DJ and high school announcer, Astrid.
While Carter may be one of Byrd's best-known movie roles as a young actor, it's far from his only one. According to his IMDb profile, he actually had a starring role in the 1999 family film "The First of May," as well as a bit part in the Sandra Bullock movie about addiction and rehab, "28 Days." Also preceding his appearance in "A Cinderella Story" were several guest appearances on major TV shows like "Salem's Lot," "Touched by an Angel," "Boomtown," "CSI: Crime Scene Investigation," "ER," and "Judging Amy" before he starred alongside Duff in the modern-day remake of the classic Disney princess tale.
So, has Dan Byrd remained as prolific has he was early in his career? Here's what he's been up to in the years since he played Sam in "A Cinderella Story."
Byrd went on to star as Travis Cobb on the hit series Cougar Town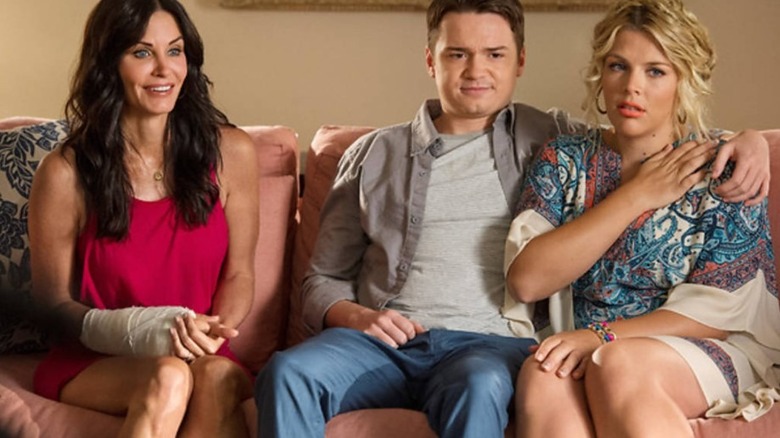 TBS
Following "A Cinderella Story," Byrd had guest appearances on hit shows like "Ghost Whisperer," "Heroes," and "Boston Legal." On the big screen, he starred alongside Emma Stone in the 2010 comedy "Easy A." More recently, he spent six seasons as an integral member of the ensemble cast on the Courteney Cox-led sitcom "Cougar Town" and had a starring role on the 2020 Amazon original series "Utopia."
It's hard to say where we might see Dan Byrd next. As of mid-2021, his IMDb page doesn't list him as being involved in any upcoming productions. He also doesn't appear to have any prominent social media accounts (unless he's hiding under a pseudonym) and, according to a profile from TVOvermind, he's a very private person who doesn't like to share personal details about his life with the public. He's married to a woman named Lauren Smith, and the two have been together since 2016. Byrde's IMDb page also lists him as a resident of Brooklyn, New York.