Why Bambi From Betty Looks So Familiar
One of the biggest disappointments of HBO's 2020 series "Betty" was the relationship that never was between Camille (Rachelle Vinberg) and Bambi. Camille joins the group of girl skaters — nicknamed "Betties," after the sometimes-derogatory slang term for women who skate — but continues to try to impress the rivaling group of male skateboarders, a prominent member of which is Bambi. He's a jokester with a potentially traumatic past who ultimately proves himself to not be worth Camille's time, although he hurts her feelings in the end all the same.
When Camille ends up in jail alongside Janay (Dede Lovelace) and Honeybear (Kabrina Adams) after a fight erupts at Janay's birthday party, she uses her one phone call to ring Bambi for help. However, when the two meet up after she's let out, he reveals that he didn't post her bail because he literally forgot that he had agreed to help her. Bambi gives Camille the cold shoulder for the rest of the first season of "Betty," and it doesn't seem like the formerly enchanting character, now aloof, will return for Season 2.
Unlike the majority of the "Betty" cast, who are real-life skaters that the show's creator Crystal Moselle met on a fated New York City subway trip (via HBO), Bambi is played by a professional actor, so he might look familiar. Here's where you may have seen him before.
Edmund Donovan was Roger in Orange is the New Black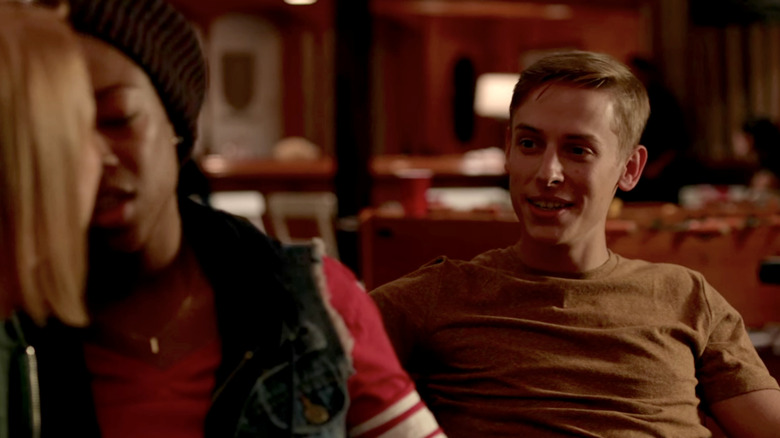 Netflix
Edmund Donovan's first role in a widely popular series was his 2014 appearance in Season 2 of Netflix's "Orange is the New Black." In the episode "You Also Have a Pizza," the inmates of Litchfield Penitentiary discuss their views on love as they prepare for the prison's Valentine's Day party. In Poussey's (Samira Wiley) flashback to her teenage romance with Franziska (Nina Rausch) at the German army base where her father is stationed, Edmund Donovan appears as Roger, another army brat, who — like his character Bambi — is pretty unlikeable.
After Poussey beats Franzi in a joint-rolling race, the two start kissing on the sofa until interrupted by Roger, who, after quite a bit of ogling, asks if he can watch them have sex. Despite the indecency of this proposition, Poussey keeps her humor about the situation, giving him a hard time for not speaking German, before continuing to kiss Franzi — and ignore Roger. That's the last we see of Edmund Donovan in "Orange is the New Black."
Donovan took a larger role in a lower-budget project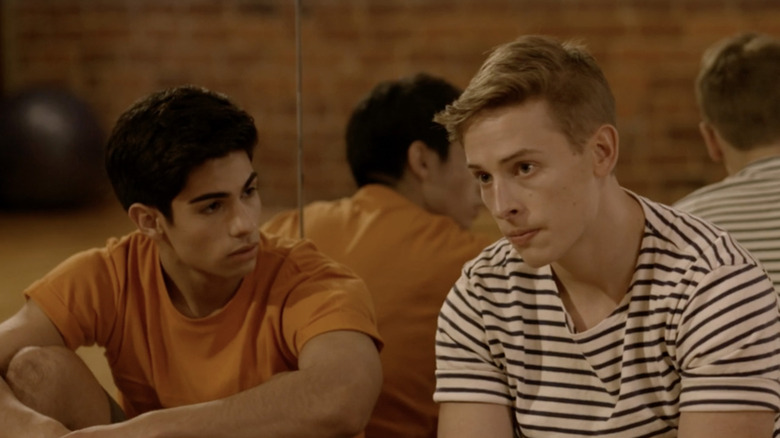 Wolfe Video
A big step up from his small role as Roger, Donovan took center stage as one of the leads in the 2015 independent film "Akron." In the movie, Donovan plays Christopher, a college freshman who begins a complicated romance with Benny (Matthew Frias) after the two meet during a casual football game at the University of Akron. As their love develops, Christopher begins to realize that their paths have crossed before — and in a tragic way. Years prior, Christopher's mother had accidentally hit Benny's brother with a car, killing him.
Christopher decides not to share his revelation with Benny and instead, invites his new boyfriend to his mom's house for Spring Break, where the truth comes out, causing the couple to break up. Although past events have damaged the relationship, Christopher and Benny don't give up on love, and "Akron" ends with forgiveness, atonement, and the rekindling of their connection.
Edmund Donovan joined Blue Bloods for an episode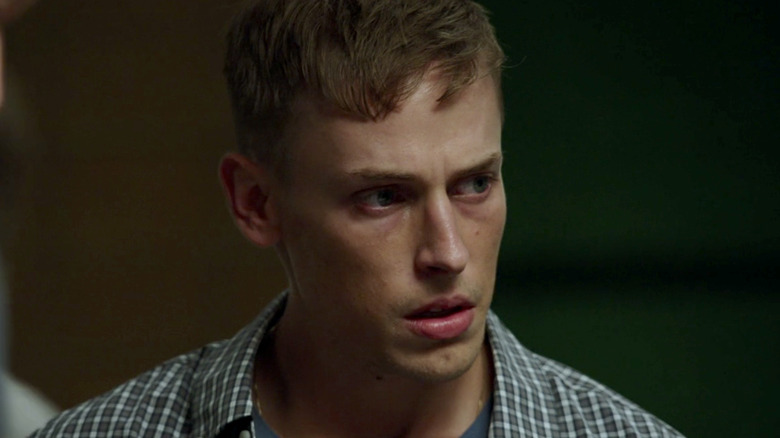 CBS
After four years of acting in shorts and low-budget films, Edmund Donovan would find his way back into prime time with a 2018 appearance in "Blue Bloods." Donovan plays Evan Walker in the Season 9 episode "Blackout," in which a New York City blackout causes the NYPD a lot of drama, and the department's oversight of lower-income areas is raised as a potential discrimination issue. 
In a role that is much more sympathetic than those of Roger or Bambi, Donovan's Evan comes into the police station to file a Missing Person Report for his fiancée, Michelle Hopper, whom he hasn't spoken to for two days, and he gets the worst possible news: Michelle is the department's newest deceased Jane Doe.
It's a powerful acting moment for Donovan, who skillfully plays the confusion, desperation, and pain of just learning of a loved one's grisly murder.
Donovan played the love interest in High Fidelity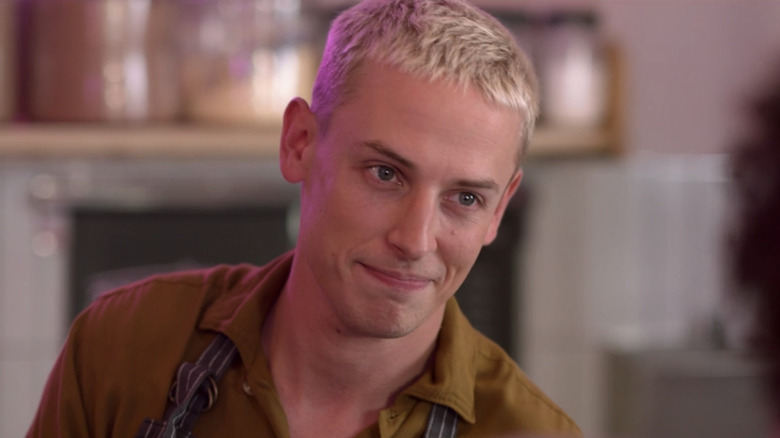 Hulu
Just three months before the first episode of "Betty" would air, Hulu released Season 1 of "High Fidelity," a series that reimagines the 2000 movie of the same name (via IMDb). In it, Donovan plays a small, recurring role as the cute barista, Blake, who Simon (David H. Holmes) — the employee and ex-boyfriend of Zoë Kravitz's character, Rob — spends the majority of the season working up the courage to ask out (When he finally does, rest assured it's as adorable as you'd think it would be).
Although Kravitz does not disappoint with her update on John Cusack's performance as Rob — and the rest of the cast is pretty great, too — the 2020 series was unfortunately canceled after one season, so we won't be seeing the love blossom between Simon and Blake (via Deadline). But with several projects awaiting release, we hopefully won't have to wait too long before we see Edmund Donovan on screen again.