Locke & Key Season 2 First-Look Images Will Have You Hyped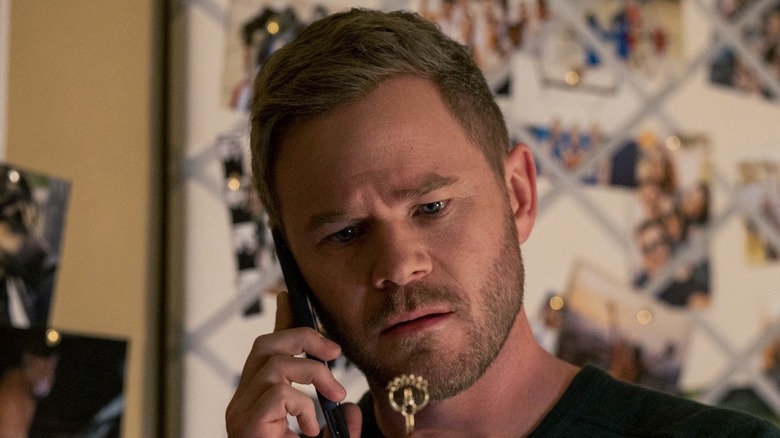 Netflix
If you're a fan of Netflix's coming-of-age fantasy series "Locke & Key," you've likely been waiting with bated breath to hear more news about the series, which wrapped up filming its second season back in April 2021 (first revealed by actress Darby Stanchfield's Instagram, then confirmed by others) and is now deep into production on the third. Well, it's time to get even more hyped, because Netflix just revealed during its Geeked Week that it will drop the popular comic book adaptation's 10-episode Season 2 in October. Even better, the streamer just released a series of first-look photos from the next part of the show.
The images don't give away too much, but they do show some interesting things, including what looks like a confrontation between Eden (Hallea Jones) and Gabe (Eden Hawkins), Duncan Locke (Aaron Ashmore) with the Anywhere Key, and Kinsey Locke (Emilia Jones) walking away from a swan boat with a parasol. In one image, you can see new character Jamie (Liyou Abere) with Bode Locke (Jackson Robert Scott), and in another you can see new addition Josh Bennett (Brendan Hines) having coffee with Nina (Stanchfield). 
If these shots are designed to get people more excited, it's working. Fortunately, the Season 2 launch is only about five months off — even if there's no specific launch date yet.
Season 2 promises new characters and new conflicts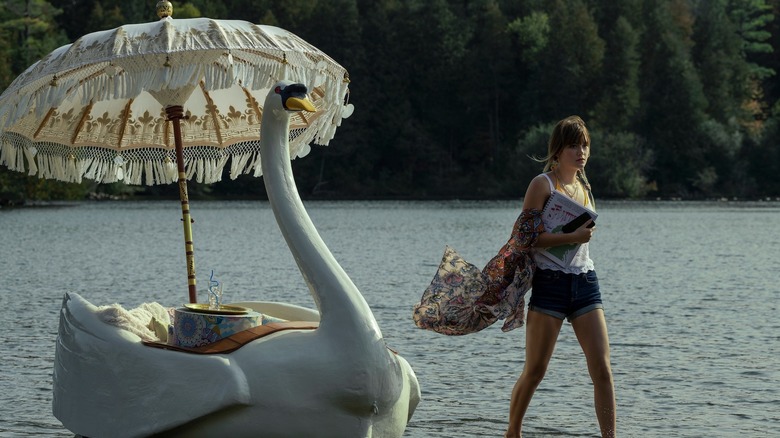 Netflix
So what's in store for viewers during Season 2 of "Locke & Key"? Deadline reported late last year that the cast will expand, with the recurring characters played by Aaron Ashmore and Hallea Jones receiving the promotion to series regulars. Hines ("The Tick"), as shown in the sneak peek, is joining as a new main cast member, while Abere ("The Boys") will guest star. 
Co-showrunner Meredith Averill told Gizmodo that in the first season, the story was about the kids learning they are the Keepers of the Keys at their ancestral home, Keyhouse. "With season two, we want to explore what that responsibility means," she said. "What does it mean as they get closer to being 18 years old — the age when you age out of magic — what does that mean? What does that look like? We cover so much of the comics in the first season, but there's so much of the lore that we held back on and, new keys we created for the show that we're excited to share."
She said the tone would be the same, but the goal of Season 2 would be to "deepen the characters' lives and the issues they're dealing with." The kids will have to start moving on from their grief, because they know the truth, she noted. However, you can expect more darkness in storylines to come. "If you can believe it, the Locke kids are going to be dealing with things far heavier than the death of their father in season two," Averill teased.