Alexandra From Netflix's Trese Is Gorgeous In Real Life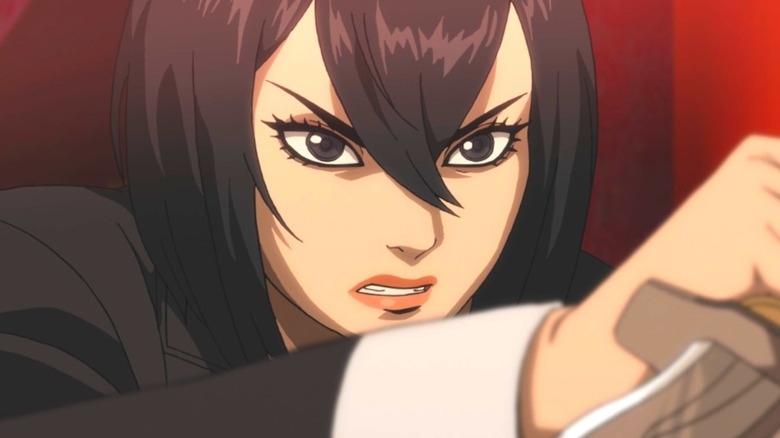 Netflix
The animated series "Trese," which hits Netflix on June 11, is a supernatural horror based on the comic book series of the same name. "Trese" is a Filipino graphic novel series that was created by Budjette Tan and Kajo Baldisimo in 2005. The project had humble beginnings, starting out as a black-and-white web comic before finding an independent publisher on its way to global acclaim.
"Trese" follows the paranormal cases taken on by Alexandra Trese, a private detective who investigates the terrifying monsters and dark magic that have run amok in Manila, the capital of the Philippines. Alexandra was trained at a young age by her father, Anton Trese (Carlos Alazraqui), to battle the evil creatures that run rampant and threaten the lives of humanity. In between cases, Alexandra also runs her own night club, and is often accompanied by two mysterious bodyguards, whom she refers to collectively as Kambal.
The series will be presented on the Netflix site in both English and Filipino languages, so that international audiences can get in on all of the chilling scares and thrilling action. The actor who provides the English-speaking voice for Alexandra Trese is the lovely Shay Mitchell.
Shay Mitchell shares beautiful photos on her Instagram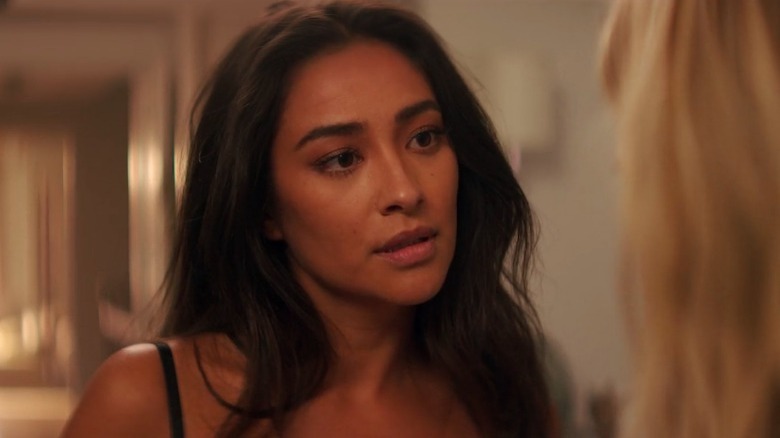 Netflix
Canadian actor Shay Mitchell started out as a model before her career turned to acting. She's held various roles on television and in music videos before landing her big break on the hit teen drama "Pretty Little Liars," on which Mitchell plays Emily Fields. Fans of the Netflix thriller "You" may also remember her as Peach Salinger, the wealthy and privileged best friend of Guinevere Beck (Elizabeth Lail) in Season 1. Mitchell also co-stars in the Hulu original series, "Dollface," with Kat Dennings.
It's easy to see from Mitchell's striking beauty how she was able to break into both modeling and acting at a young age. Anyone who takes a look at her Instagram will see that she is a natural in front of a camera. Not only does she share moments from her home life on the social media site — there are some beautiful stills from her professional photo shoots, too. Mitchell is also the enthusiastic co-founder of Onda, a brand of sparkling flavored tequila.
"Trese" will mark the first time that Mitchell tries out her voice-acting chops. Catch it on Netflix on June 11.