The Birds Of Prey Star Everyone Forgets Played A Character On Grey's Anatomy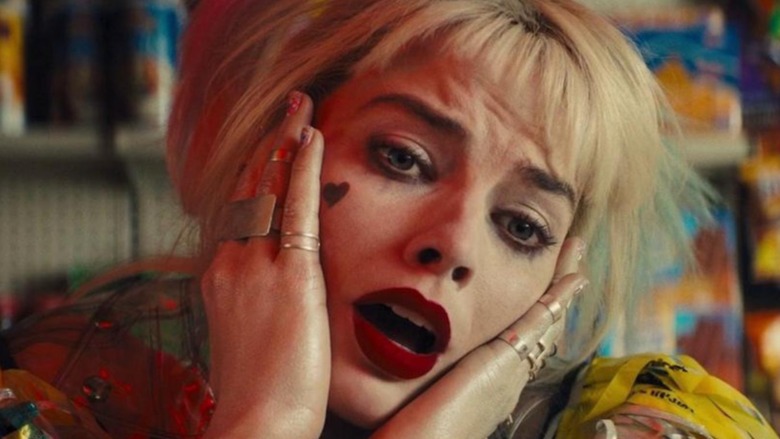 Warner Bros.
"Birds of Prey," the spinoff sequel to 2016's "Suicide Squad," was released in January of 2020. It was directed by Cathy Yan and written by Christina Hodson, with "Suicide Squad" star Margot Robbie coming back to reprise her role of Harley Quinn, the focus of "Birds of Prey (and the Fantabulous Emancipation of One Harley Quinn)."
At the start of the film, Harley Quinn is broken up with by the Joker and is suddenly all on her own. Finding herself on the run and a target of crime boss Roman Sionis, aka Black Mask (Ewan McGregor) and his sidekick Victor Zsasz (Chris Messina). She soon teams up with two women vigilantes — Helena Bertinelli aka The Huntress (Mary Elizabeth Winstead) and Dinah Lance aka Black Canary (Jurnee Smollett) — and detective Renee Montoya (Rosie Perez), who has been building a case against Sionis. The four of them, who make up the Birds of Prey, must work to save Cassandra "Cass" Cain (Ella Jay Basco), a young pickpocket who is taken by Sionis and his men.
Because the cast members of "Birds of Prey" are so captivating in their roles, it's easy to forget that these actors have collectively taken on a myriad of other roles. More than one of these actors have even turned up on the same show prior to "Birds of Prey." That show would be none other than the ultra-popular, long-running ABC show, "Grey's Anatomy" — although one of these instances has likely slipped viewers' minds.
Ella Jay Basco played Evie on Grey's Anatomy before becoming Cass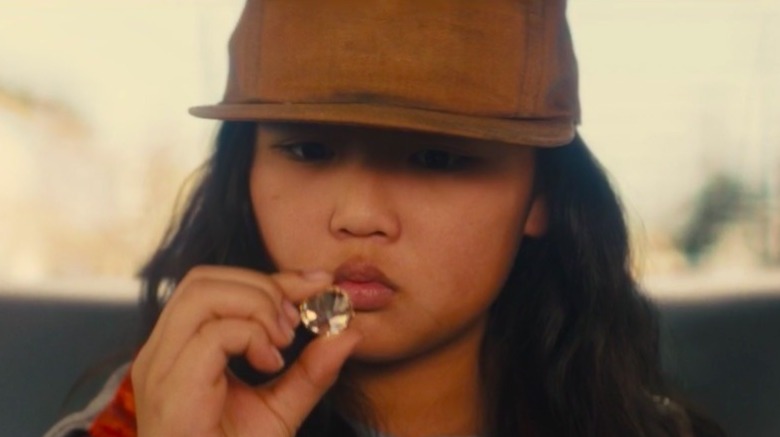 Warner Bros.
Teen actor Ella Jay Basco is just getting started; in fact, she's only played a handful of roles so far, with "Birds of Prey" being her most prominent one to date. When she began acting in 2013, Basco's first-ever role was a one-episode guest role on "Grey's Anatomy," playing a character named Evie in the season nine episode titled "Perfect Storm." While her "Birds of Prey costar," Jurnee Smollett, has also appeared on the medical drama, the latter's role was more a bit more substantial, having a two-episode arc. Plus, Smollett was a bit older and thus more recognizable than Basco was, making Basco's appearance one that is easily overlooked.
In the episode, which is the season finale, a major storm has overcome Seattle, causing stress and chaos within the hospital. Evie, a three-year-old, is first seen with her mother, Barbara (Angela Lin) as they hide out in a church waiting for the storm to pass. But when the church's roof caves in, those inside must be evacuated by bus — only to have that bus crash near the Grey Sloan Memorial Hospital. In the aftermath of the crash, Evie and Barbara become separated, leaving Barbara searching for her daughter. One of the doctors, Jackson (Jesse Williams), goes searching for Evie and finds her hiding out in the wrecked bus. As he finds her, the bus explodes — luckily, Jackson was able to escape with Evie, both of them making it out alive.
With this memorable guest appearance, it seems as though the intensity of "Grey's Anatomy" prepared Basco for the action of "Birds of Prey."