The Action-Packed Revenge Drama That's Crushing It On Netflix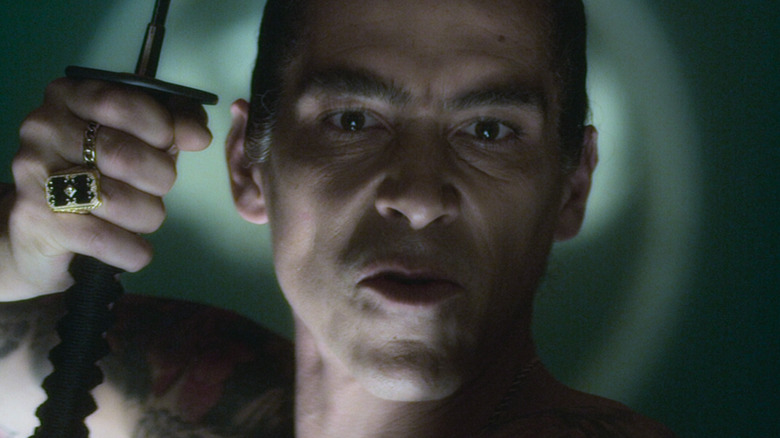 Netflix
It's John Wick's world, but increasingly more and more people are living in it. The Keanu Reeves-starring action thriller captured a new generation of revenge fantasy fans when its first film dropped in 2014. In the seven years since then, we've seen many films influenced by the popularity of the "John Wick" franchise — whether that's in comic book movies like "Bloodshot," remakes like Eli Roth and Bruce Willis' "Death Wish," or the more indie Bob Odenkirk darling, "Nobody."
The revenge train shows no sign of stopping with women-led films entering the mix in 2021 like "Gunpowder Milkshake" and "The Protégé". And, if you're in the market for a non-English film, Netflix just dropped another ultra-violent entry into the genre: "Xtreme".
The Spanish film is kind of a mix between "John Wick" and "Gladiator" with a focus on brutal fight sequences. That's unsurprising, considering it not only stars but is also written by stunt performer and choreographer Teo García. Is "Xtreme" a movie worth a binge? Let's dig into the details and see if you might be interested in checking Netflix's latest action offering out.
Xtreme is John Wick meets Gladiator but set in Barcelona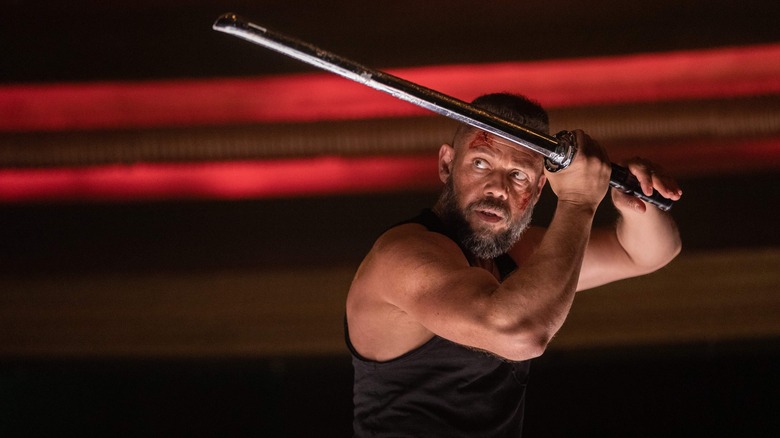 Netflix
The story of "Xtreme" is almost a bit of a tale as old as time in the realm of revenge movies. The story stars Maximo (Teo García), a family man whose sense of responsibility extends both to his blood family as well as to the proverbial family business — where he is a hitman for his stepfather.
And if Maximo is the Abel in this situation, then his stepbrother Lucero (Óscar Jaenada) is the Cain. Unsatisfied with his place in the family hierarchy and unhappy with the way his father does business. Lucero sets up Maximo to help him kill off everyone during a money exchange. This sets into motion the process by which Lucero is able to kill both his father and Maximo's son in order to take over. There's just one (very revenge movie) problem: Maximo survives.
Two years later, Maximo returns and teams up with his sister Maria (Andrea Duro) to take revenge on Lucero. Are there complications along the way? It wouldn't be a revenge movie if there weren't! In this case, the complication comes in the form of Leo (Óscar Casas) a young drug dealer whose family is murdered by Finito (Sergio Peris-Mencheta) — the man who Lucero sent to kill Maximo and his son.
Maria isn't interested in another person involved in this already complex situation, but Maximo feels otherwise. Can a group of people who have been betrayed find a way to trust each other and seek bloody, violent justice? That's the question this film sets out to answer, and if you like a lot of fist, knife, and gunfights, you might want to see how the story plays out.
"Xtreme" is streaming on Netflix now.